>

>

>

Tectonic Shift: The Risks and Opportunities of Dev...
turn on suggestions

Auto-suggest helps you quickly narrow down your search results by suggesting possible matches as you type.
Showing results for 
Categories

Blogs

Community Knowledge Base

Quick Links

Tectonic Shift: The Risks and Opportunities of DevOps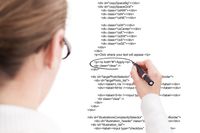 Having spent twenty years in the software and information technology industry, I have garnered immense respect for the complexities of ensuring quality in application software. For those who have earned such years in IT (and have the grey hair to go with it), I am certain there is general agreement that role of quality has been on a consistent growth vector .
Businesses Run on Software
Without a doubt, today's IT leaders know that the software applications designed to automate key business processes are critical to the business. It has often been said that all major business functions rely on software application technology to complete any basic business process.
Put another way: No matter if your core business is Retail, Manufacturing, Finance, Healthcare, Government Services, or Technology, software a critical-path component that makes business work.
As such, when business software fails to function perfectly, or fails to be available, or fails to perform as users expect – businesses stand to lose. Over the last two decades, I have worked closely with IT organizations as the industry has been in a perpetual battle to ensure application quality, performance, and reliability.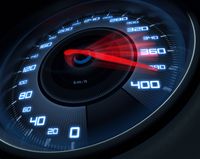 Cloud and Mobile: The Need for Speed
As I continue to write about the Paradigm-shifting trends of Cloud Computing and Mobile Applications, I cannot help but think of the old Chinese proverb, " May you Live in Interesting Times." (WikiPedia)
I submit these are such times for the IT professional. Both Cloud Computing and Mobile Apps are dramatically expanding the impact of business software, while re-writing some of our core software development practice foundations.
With regards to Cloud Computing, organizations now have the competitive advantage of leveraging IP generated by collective pools of software developers that are publishing re-useable services. These publicly available services can add tremendous value to business applications, while eliminating some of the complexity of home-growth software development.
On top of that, the cloud has the potential to serve as the ultimate abstraction layer for building business application software. As experts have pointed out, the cloud represents the potential to service as the "internet operating system" of the future, with processing power, storage capacity, and connectivity/redundancy available as "dial-tone" to software developers.
Almost simultaneously, Mobile Applications are changing how software developers reach the end-user community. With the advent of instant-on, all-day connected, all-day powered devices with instantly-easy-to-use applications, class room training is being phased out and immediate user productivity is soaring. On top of that, App Stores delivering automatic update technology have changed how easy it is to update client software to take advantage of continuous innovation.
While both Cloud Computing and Mobile Applications continue to disrupt the IT industry in countless ways, one of the most under-discussed areas if how the application lifecycle in a Cloud and Mobile world has been turned upside-down.
Simply put: Both Cloud Computing and Mobile Application development has introduced a guiding principal for the modern application lifecycle :
Software must be built Faster. Much Faster.
The Smell of Opportunity: Early Bird Get's the Worm
In my opinion, we are in the early stages of a next-generation build out of business software that takes advantage of the ocean of opportunity now available to companies in every industry. As organizations recognize the customer-service and efficiency gains available through software innovation, competition has become a key driving force to deliver next generation technologies as fast as possible.
Since both Cloud and Mobile Applications deliver architecture improvements that accelerate the time-to-delivery, organizations are speeding time-tables to deliver such capabilities.
Enter DevOps: Moving Faster through Controlled Velocity
According to Wikipedia, DevOps is defined as
"DevOps is a software development method that stresses communication, collaboration and integration between software developers, quality assurance teams, and Information Technology(IT) professionals.[1] DevOps is a response to the interdependence of software development and IT operations. It aims to help an organization rapidly produce softwareproducts and services.[
From my perspective, the goals of DevOps is to break-silos in software development organizations to ensure velocity is obtained. In fact, speed is such a critical component in a DevOps shop, that many of the traditional phases (ie: long requirements definition cycles, long project planning cycles) are eliminated all together.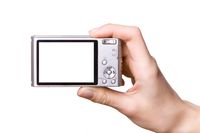 How Fast can DevOps Be? Try Ten Releases a Day.
One of the industry case studies that exemplifies how fast DevOps release cycles can be is in the R&D labs at Flickr. Flickr publishes ten releases to production a day. Yes. 10. (Reference)
The velocity is so intense, that the Flickr process that includes requirements, to development, to test, to release is executed in hours (as opposed to weeks/months).
Such a release cycle is an obvious extreme, but what is certain is that DevOps cycles are being embraced across the industry, and in all examples, release acceleration is a certainty.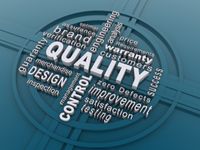 Ensuring Quality: DevOps Requires a Lifecycle Approach
I am at HP Discover this week, and yesterday I had an interesting set of DevOps conversations with a CIO of a large healthcare technology company. When asked about DevOps and accelerating timetables, he immediately connecting the dots back to the guiding principal of quality assurance for all software releases.
To roughly quote him:
"My team is doubling the velocity of our business application releases this year, but the problem is that quality of the software is more important than ever. In order to ensure we continue to validate functionality, performance, and availability, my organization has moved to build-in quality assurance controls at every stage of the lifecycle, and more than that, we have mandated the expansion of the use of automation technology for functional testing, deployments, and lab management. While the traditional 'test-window" may be smaller for these releases, with our new approach, we are ensuring just as much testing is getting done, throughout the lifecycle."
This C-level IT leader agreed that the hyper-exposure of mobile applications and cloud based software makes it absolutely critical that quality is a must-have deliverable requirement for each release.
Announcements: HP Launches Social Lifecycle Technology for DevOps
Today, HP Software announced some ground-breaking new releases to help organizations ensure quality in the accelerating world of DevOps. With HP Application Lifecycle Management 11.5 (empowered with HP Enterprise Collaboration social solution), modern software delivery team members are encouraged to engage in real-time collaboration, through built in social-networking style features from requirements, to development, to testing, to defect resolution, to production teams.
In addition to this ground-breaking collaboration technology, HP Application Lifecycle Management 11.5 delivers world-class virtual lab management, providing full capabilities to automate the sophisticated configuration, setup, and deployment of both virtual and physical environments. With HP Virtual Lab Management, developers can ensure test cases can auto-provision the required environment technologies upon any software build release, empowering a team to execute and complete automated test harnesses fast -- sometimes within an hour after a build is finished.
Perhaps the most exciting capability in the new release in set of collaboration and automation technologies to align pre-production and production teams around application performance.
Dubbed "Continuous Application Performance Delivery", HP Performance Center 11.5 (also announced in this release) delivers deep integration between pre-production and production teams. Information including performance requirements, end-user scenarios, and collaboration on service objectives and service agreements are shared accross a DevOps shop.
The release also includes the next-generation of HP Sprinter, which dramatically accelerates manual testing efforts, and HP LoadRunner, with a new development environment that can reduce the time to create and execute load-tests by 50% or more.
As before, HP Software leverages both SaaS and on-premise deployment options to provide unparalleled flexibility for our customers.
Check out the new announcements here.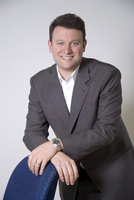 About the Author
Matthew Morgan is Vice President of Product Marketing for HP Software and serves as the marketing business owner for the HP IT Performance Suite, Application Transformation product line. His 20 year tenure in the Application Lifecycle Management industry includes a decade at Mercury Interactive, where he led product management and product marketing teams that created and commercialized many generations of Quality and Performance Center products. You can follow Mr. Morgan on twitter @forwardtension, connect with him on LinkedIN., or check out his personal blog.

About the Author
MatthewMorgan
Matthew Morgan is Vice President of Product Marketing for HP Software and serves as the marketing business owner for the Hybrid IT and Cloud product lines. His 20 year tenure in the Application Lifecycle Management industry includes a decade at Mercury Interactive, where he led product management and product marketing teams that created and commercialized many generations of Quality and Performance Center products. You can follow Mr. Morgan on twitter @forwardtension, connect with him on LinkedIN., or check out his personal blog at http://forwardtension.com
© Copyright 2015 Hewlett Packard Enterprise Development LP