>

>

>

Prevention is always better than cure: 5 tips for ...
turn on suggestions

Auto-suggest helps you quickly narrow down your search results by suggesting possible matches as you type.
Showing results for 
Categories

Blogs

Community Knowledge Base

Quick Links

Prevention is always better than cure: 5 tips for keeping your software healthy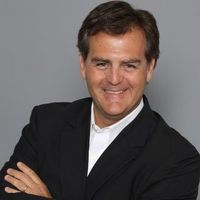 By Sergio Severo
As Vice President, Worldwide Inside Sales, SaaS, Support Sales and Operations for HP Software Services, I lead a team of more than 1000 professionals. I also enjoy working closely with customers to understand how support services should evolve to keep pace with the rapidly changing IT environment. I have over 20 years' experience in the IT sector with a strong background in engineering.
The flu has been epidemic this year. And no doubt many who have been ill wish they'd made the time to get a shot. After all, prevention is better than cure. The same applies to IT systems.
In the age of the 24/7 economy and always-on IT, none of us can afford our systems to be impaired. They have to "just work": Your e-commerce and billing systems have to run without a problem; your website must always be available; your CRM platform has to constantly track activity; and on and on….. Minor issues can, over time, turn into downtime and in the real-time economy, systems failure can mean business failure.
Taking the right preventive measures can avert crises down the road. Here are five simple steps that will help keep your systems healthy.
Stay current: Your vendor provides latest versions and updates. Don't ignore them. Implementing them is one of the best things you can do to prevent problems. The updates might include new features or patches to resolve problems that have arisen in other customers' systems, even if they haven't been a problem for you – yet. You probably have procedures in place to implement upgrades – and you may well be rolling your eyes right now. But, trust me. You'll be surprised how many companies are not running the latest versions and are risking potential issues from problems that have already been solved.


Test your intervention plan: We estimate that somewhere between 25 and 35 percent of systems' downtime is caused by scheduled IT intervention. For example, we've all had occasions when a bank's system refresh has gone beyond its 2am to 4am window and the cash machine will not give money. To avoid such issues, implement a dry run of your intervention plan – ideally using a test system – so you fully understand all implications.


Be ready with backup: Regularly review your risk assessments to ensure your backup and disaster recovery systems are adequate and cope with the ongoing changes to your IT environment. Should a problem occur tomorrow are you 100 percent sure your contingency systems will work without fail?


Educate users: Educating your teams to use software is vital both to get the most from your investment and to reduce problems caused by user errors. IT education is changing and, with the advent of online learning, is much more flexible and cost-efficient. Be sure to check out what's on offer from your vendor and invest the money – it could save you a lot in the long run.


Be sure you have the right level of support: Your software vendor knows their products and solutions better than anyone. Could your team do with their assistance to ensure that your apps are working as well as they can?
Support offerings from vendors are evolving. If your business cannot afford any downtime, look for support services that give you:
A dedicated support manager who knows your environment inside and out
The ability to have engineers on site
Customizable elements tailored to your environment
In our work with customers we've realized some environments need a level of support that goes beyond typical enterprise arrangements. If you'd like to learn more about how HP is supporting customers with mission critical support needs, check out our new Critical Support service.
What things do you do in your business to keep your systems healthy? What tips can you share with others?
This widget could not be displayed.
© Copyright 2015 Hewlett Packard Enterprise Development LP