Step #2 towards an orchestrated datacenter: forge a culture of services not servers
collinchau
‎05-29-2014
01:02 AM
- edited
‎10-23-2015
01:41 PM
By Muneer Mubashir, Senior Marketing Manager, Automation and Cloud Management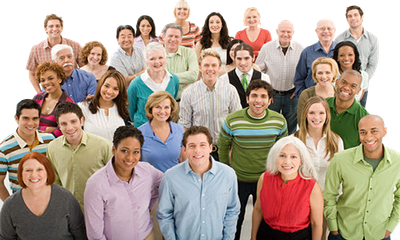 Datacenter automation is most successful when you're able to apply a coordinated approach, so systems efficiently work together across IT environments. It's a compelling vision: building a seamlessly interconnected machine that powers your IT services.
But one must always remember that IT is more than a complex machine—it is also, crucially, built with people (note: also typically quite complex). And inside most IT organizations, long-standing cultural barriers often persist that can prevent how much your IT superstars will be able to work in harmony with automation solutions.
Creating a true orchestrated datacenter does require the expert application of some important tools, but you'll find it hard to achieve true success without an organizational commitment at all levels. This requires a shift in mindset as much as technology. How do you instill a culture of disciplined automation across your IT teams that completely embraces the idea of managing services, not servers?
Breaking down silos
As I noted in my previous post, an automation center of excellence can play an important role. A team of leaders from each key functional department work together to define common goals and identify pockets of success that they can scale. In addition to providing a forum for sharing ideas and lessons, this center of excellence can lead the crucial cultural transformation that is often necessary.
It's easy for IT administrators and managers to become focused on their own department, its processes and its unique daily challenges—and not IT's customers, the end user. Of course, end users couldn't really care less about IT's internal silos, nor do they have a reason to even understand them.
The uncomfortable truth is that some IT organizations have lost tracked track of its purpose: to provide IT services to the business that allow end users to be more productive and effective in their jobs. Only leaders can impart this sense of common purpose around the value that IT provides through its legitimately important work, and how automation initiatives can contribute to it.
Focus on end results
As an IT organization, you must not lose sight of what matters. Across all teams, personnel need to fully understand just how much the way that one department operates impacts the others and, in turn, this impacts the experience of end users. When something goes wrong, IT administrators and departments as a whole should recognize that it's not just a problem with a Windows server, for example. The issue has an impact downstream, too, causing complications and delays. Instead of dwelling on what's wrong with, say, the Linux build, an administrator needs to ask himself, "How do I quickly patch this system so it doesn't interfere with the application release?"
Reduce handoffs
How does this relate to automation? Within each department, you have likely identified opportunities to automate certain manual, repetitive tasks. And although that is an important and necessary first step, this kind of siloed approach ultimately limits the benefits of automation. That's because a significant source of delays within IT are typically the handoffs that are required between departments. Although one team may have found some ways to automate aspects of their work, the real magic only occurs once automation is able to forge stronger links between silos and ultimately removes those barriers.
IT administrators, developers, architects all need to see the big picture. With a holistic view of the role of IT, your organization at every level will define a clearer path as to how automation can ultimately transform IT so you can be more consistent, compliant, productive and generally more valuable to end users and the business. Creating an orchestrated datacenter is in part about changing how IT thinks about itself, and an automation center of excellence can help your teams build the right cultural mindset.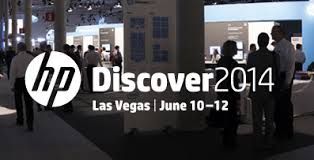 Learn more at HP Discover in Las Vegas
Explore the many topics related to automating and orchestrating your IT environments at our semi-annual HP Discover event. Check out in particular, session TB3069 to see DevOps in action with HP software tools - on how integrating HP and 3P toolsets provides a seamless end-to-end implementation of the DevOps lifecycle. See you there!
Explore HP Discover Las Vegas 2014 session