Step #3 towards an orchestrated datacenter: Integrate people, tools and environments across IT silos
collinchau
‎06-01-2014
11:57 PM
- edited
‎10-23-2015
01:45 PM
By Muneer Mubashir, Senior Marketing Manager, Automation and Cloud Management
Note: This is the third of a seven-part blog series exploring what steps you can take toward an orchestrated datacenter. Catch up on the other posts: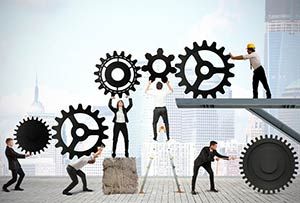 Orchestrating IT automation is a discipline. Coordinating your systems to work together seamlessly across IT environments will take work, focus and practice. There will be moments of failure and recovery. But at HP, we believe it is a necessary and important journey take. Finding smarter ways to engineer the machinery that power modern organizations is essential for IT to keep up with the overwhelming complexity and agility that business requires today.
Reactively executing manual, repetitive tasks is as close to chaos as an IT organization can afford to accept and still function. Automation introduces a semblance of order, with consistent scripted processes that ensure your operations are capable of executing some daily responsibilities without manual intervention. But pockets of automation within functional areas—servers, network, monitoring, service desk, etc.—ultimately lack the cohesion that IT really needs for lasting efficiency, error reduction and compliance.
The orchestrated datacenter breaks down these silos, applying tools and processes that automate across IT environments. And to succeed, you need to approach this transformation with discipline.
So, with a small inter-departmental team of IT leaders in place as an automation center of excellence, and efforts underway to re-focus the mindset of IT personnel on services not servers, it's now time to roll up your sleeves and grab some proverbial silo-busting hammers.
Now the real work begins.
3 key aspects
An orchestrated datacenter automates the linkages between people, tools and environments within IT. These are where so many of the delays, errors and communication breakdowns occur.
Area of Consideration #1 - People
Across your IT organization, you should be attentive to any instances of manual handoffs. Although you will not able to address them all, they will indicate opportunities to begin automating how information or requests are transferred to other departments. The best opportunities should be when an automated process within one groups leads to a handoff that must be instigated through manual handoff to another—machine automation across common tasks and multiple silos are targets for big payoffs.
Empower IT personnel to identify these opportunities, and ensure that it is in their vested interest with KPIs and incentives related to how many processes are automated within and between groups. The automation center of excellence can oversee and guide efforts to scale and repeat success across the organization.
Area of Consideration #2 - Tools
An orchestrated datacenter won't happen without the right tools. But how do you choose?
This is where coordination may be most essential. There are a lot of buzzwords in the industry, so having a center of excellence team that can step back and evaluate the decision criteria is important to selecting what will benefit IT for the long term, and minimize tool proliferation—the more you have increases the likelihood of integration issues and a need to troubleshoot. Ideally, you should have as small a number of people in the decision-making process as possible, limiting how many hands are in the pot.
One core principle for selecting tools ought to be that they interface regardless of what's used—you need to be able to connect the dots between systems, including legacy systems.
Area of Consideration #3 - Environments
As you might guess, this is a big one, especially for positioning IT to make the most out of cloud services. End users don't really care about the source of an IT service, only that it works, and it's IT's job to make that happen as efficiently as they can. Automating the interaction between on-premise environments and those in the cloud has the potential to eliminate some of the technical limitations to what is most effective.
For example, automating on-premise systems to enable an application to burst out to a public under certain conditions has tremendous value to the IT personnel that must otherwise monitor and react to performance and availability metrics.
Your automation center of excellence should plan for how this might work in your organization, and create a roadmap of how orchestration initiatives can scale to this.
No silo unbroken
As you roll out your orchestration transformation, keep a watchful eye out for silos among people, tools and environments that you may not have even recognized before. Do they exist for a good reason? Or could orchestration help to break through those barriers and delivery a better IT service? Commit to doing all that you can over time to ensure that the cogs of your automated machinery can turn freely, providing power and efficiency across your IT environments.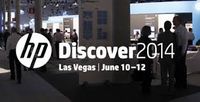 Witness the IT convergence of people, tool, and environments! Check out session BB3287 on how you can automate and build services for the cloud – using HP software tools to transform your IT service delivery. Explore this and many other topics related to automating and orchestrating your IT environments at our semi-annual HP Discover event. See you there!