HP Software Speeds Hybrid and Cloud Composite Application Development and Testing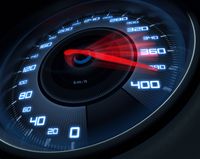 Today, HP is pleased to announce HP Service Virtualization 2.3, newly enhanced virtual application services software that helps development and testing teams rapidly respond to enterprise demands to deliver innovative, new business processes.
In today's competitive market, new technology is a doorway to innovation and speed is the key to success. As a result, application teams need to deliver even faster as they adopt composite application architectures, which bring together several different services to form an integrated business process. However, these new application technology and delivery models – composite, cloud and mobile - can also impede application quality and time-to-market if organizations are not equipped with the right development and testing tools.
HP Service Virtualization 2.3 is expressly designed to help organizations progress on their application delivery objectives, while overcoming common obstacles associated with composite architectures, such as interdependencies between application components, restricted and unavailable services.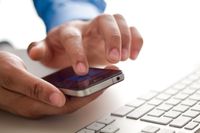 How does HP Service Virtualization Enable Success?
As more and more shared services are being leveraged and incorporated into the architecture of modern software, application developers and quality assurance organizations depend on the availability of these services to test end-to-end process flows.
HP Service Virtualization empowers organizations to build a dev/test cloud that simulates real-world application services, providing developers and testers with an always-on library of services to leverage for application development and testing. With this dev/test cloud powered by HP Service Virtualization, organizations can speed development and test cycles by eliminating the need to wait for service related public-test windows or for the development of all services to be completed. By untangling constraints and complexity, HP Service Virtualization increases testing and validation resulting in reduced risk and higher quality for the modern applications that power business innovation.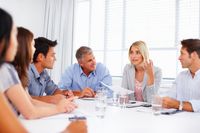 What's New in HP Service Virtualization?
HP Service Virtualization 2.3 provides new capabilities to eliminate constraints that cause development and test delays by expanding the support for many new protocols and data-models widely used by today's modern application teams. These new capabilities enable IT organizations to compress time schedules, reduce costs, and control overall risks.
New enhancements to HP Service Virtualization 2.3 broaden the ability to simulate the wide array of new and legacy applications as well as data services. With Service Virtualization 2.3, clients are able to:
Reduce risk by removing data access and manipulation constraints, which are often caused by production access limitations, compliance or privacy concerns. New protocol support for Java Database Connectivity (JDBC) – a widely used data access protocol– and data manipulation features allow data driven simulations while concealing high-risk information;
Decrease costs by simplifying integration testing challenges and enabling the testing of a wide array of scenarios. This includes single and multi-end point services integrated with IBM WebSphere MQ components, a widely adopted integration model; and
Increase time to market with extended support for all types of cloud and hybrid composite applications through a flexible simulation model that enables rapid extensibility with investment protection. By adding a fully documented Transmission Control Protocol (TCP)/Internet Protocol (IP) framework, application teams can rapidly create support for new virtualized protocols on the fly.
Composite application development projects are present in almost every customer that HP speaks with. At the recent HP Discover 2012 in Frankfurt, Germany, HP met with dozens of global 2000 IT organization leaders as they discussed software application project needs for the upcoming year. Without exception, all of these organizations are adopting new systems-of-engagement type of application plans, whether it is inter-departmental social-style applications or building customer-facing mobile applications. The vast majority of these projects leverage composite architectures and shared services making it imperative for them to have the right service testing tools such as HP Service Virtualization to deliver high-quality modern applications.
HP Service Virtualization 2.3 is integrated with HP Application Lifecycle Management (ALM) solutions, including HP LoadRunner, HP Performance Center, HP Unified Functional Testing and HP Service Test to simplify the building, sharing and reuse of virtualized services for application testing.
HP Software Professional Services provides software implementation services to help clients accelerate the value of HP Service Virtualization as part of the overall portfolio for application transformation solutions, including HP ALM.
HP Service Virtualization 2.3 is available now worldwide. It consists of HP Service Virtualization Designer and HP Service Virtualization Server. HP Service Virtualization Designer is licensed per seat user and concurrent user. HP Service Virtualization Server is licensed per server instance.
Additional resources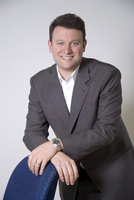 About the Author
Matthew Morgan is Vice President of Product Marketing for HP Software and serves as the marketing business owner for the Hybrid IT and Cloud product lines. His 20 year tenure in the Application Lifecycle Management industry includes a decade at Mercury Interactive, where he led product management and product marketing teams that created and commercialized many generations of Quality and Performance Center products. You can follow Mr. Morgan on twitter@forwardtension, connect with him on LinkedIN., or check out his personal blog.

About the Author
MatthewMorgan
Matthew Morgan is Vice President of Product Marketing for HP Software and serves as the marketing business owner for the Hybrid IT and Cloud product lines. His 20 year tenure in the Application Lifecycle Management industry includes a decade at Mercury Interactive, where he led product management and product marketing teams that created and commercialized many generations of Quality and Performance Center products. You can follow Mr. Morgan on twitter @forwardtension, connect with him on LinkedIN., or check out his personal blog at http://forwardtension.com