Size AND quality are possible with ALM 12
There is a little known saying about the on-going battle between quality and quantity. The premise of the saying is: don't worry about the quality of the product, but instead think about the quantity of product you are getting for the same money.
The phrase originated in London in the tailoring trade, with sellers trying to offload cheap cloth to unsuspecting buyers. Heck they even made a TV show about it in Britain back in the 60's called Never Mind the Quality, Feel the Width (I'm showing my age here).
The question still remains: quality or quantity? Let's think of it when looking at your software applications. Think hard about this question, which would you prefer? Are you looking for oodles and oodles of features and functionality that look really cool, but break at odd times and during certain cycles of the moon? Or, are you looking for a smaller set of functionality that you can virtually guarantee to work under any circumstance?
Quality or quantity? Until now, they really have been available only as an either/or choice. But that has changed.
In our increasingly agile world of modern software, you are tasked with providing more and more features, with increasing speed. ; You have to deliver applications with unprecedented velocity and un-compromised quality. This is the philosopher's stone in the alchemy that is software delivery. The philosophers' stone was the central symbol of the mystical terminology of alchemy, symbolizing perfection at its finest, enlightenment, and heavenly bliss.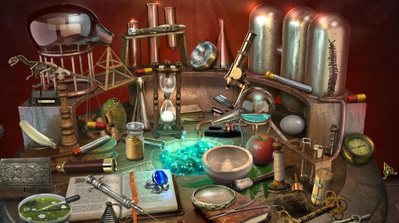 HP ALM 12, like the legendary philosopher's stone that turned base metals into gold, transforms organizations' core application lifecycle through cloud, mobile, automation and virtualization to speed the process of development. ALM's integrated approach is the perfect combination of quality and quantity for design, testing strategy and implementing a secure Center of Excellence.
Today, quality and performance are the epitome of global enterprise applications which directly affect brand perception and financial return. HP ALM 12's innovative enhancements and tools deliver quality "anywhere, anytime" to users and organizations across the world. In addition, its select quantity of professional services (rather than a myriad of applications, features, and functions), offer exceptional value for our customers' IT investment.
Curious about this hidden gem? Perhaps a Magnum Opus adventure awaits you when you use it.
Learn more about HP ALM 12 in these additional blogs:
For more information, be sure to check out HP ALM 12 here. We'd love to hear from you, so be sure to share your thoughts with us at @HPSoftwareALM or visit: hp.com/go/alm.