Who, What, Wear: An HDI Recap Presented by HP ITSM
HPITSM
‎04-23-2013
06:44 PM
- edited
‎09-25-2015
10:13 PM
The HP ITSM team had a wonderful time at HDI 2013 last week in Las Vegas. Thank you to everyone who stopped by to say hello and demo Service Manager, Service Anywhere and the upcoming Service Request Catalog (SRC) for tablet. We saw old friends, made some new ones and happily talked a lot of shop!
Couldn't make it? Didn't get to see everything? Want to re-live it? Fret not. For your viewing pleasure we proudly present Who, What, Wear: An HDI Recap Presented by HP ITSM.
Who: HP ITSM and 2300 of our closest friends attended HDI 2013
Follow the HP blue road...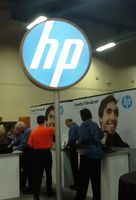 to find the wonderful wizards of HP ITSM...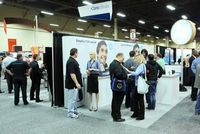 for a personal demo from an ITSM team member!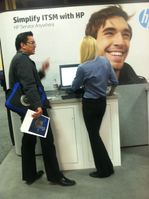 What: Overheard, seen and tweeted at HDI 2013
"Wing Tip #1 - Commitment." - Waldo Waldman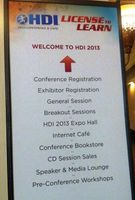 "Your attitude plus your actions determine your altitude." - Waldo Waldman
"Rock stars hang out with rock stars." - Terry Jones
"Innovation rests on two pillars: Culture and Team." - Terry Jones
"Customers are tech savvy, time-starved and information-rich." - Terry Jones
Self-service: "Information has found its freedom." - Terry Jones
"We control our goals, choices...but not the outcomes." -Aron Ralston
A wizard is never late, nor is he early, he arrives precisely when he means to." -Gandalf #hdiconf13 - Chris Dancy aka @ServiceSphere
Woz was awesome. @stevewozniak (#hdiconf13) - Jeffrey C. Richardson aka @Jeffrich56
Issues are resolved WHEN CUSTOMER SAYS SO. Must share. (#HDIConf13) - Becky Willis aka @TSDBecky

Also, be sure to check out the HDI 2013 Vine Highlight Reel aggregated by @ServiceSphere on Vine and keep an eye out for our contribution!

The Wear: Wear your HP flair and wear it proud!
HP Service Anywhere buttons, aka "flair!" The HP Prize Patrol was trolling HDI 2013 for lucky button wearing winners to bestow Amazon giftcards upon.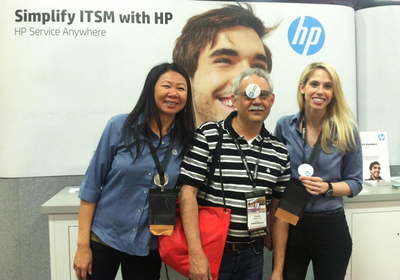 It doesn't matter where you wear your flair!
We want to hear your favorite who's, what's and wear's of HDI 2013, tweet us at @HPITSM #HDICon313.