No more business as usual – HP Service Manager now available through subscription pricing!
HP is excited to announce HP Service Manager – Subscription – an offer that is virtually half the price of comparable SaaS and on-premise IT service desk offerings. For $50/user/month (U.S. List) customers will enjoy a world class, ITIL-based, on-premise service desk solution—including maintenance and support. All of this is available with no upfront capital investment. We bring this offer to you in response to the demand for more flexible and innovative pricing of on-premise software. Hear Tony Sumpster, General Manager of the Service and Portfolio Management business at HP Software, share his thoughts on this offer in this short video (1:53).
The subscription version of HP Service Manager combines the values of an on-premise service desk with the business benefits of a subscription pricing model similar to the one used in SaaS offers.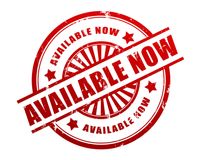 With HP Service Manager - Subscription you will be able to:
Control your data privacy
Meet your security and other compliance needs
Enjoy simple pricing and low Total Cost of Ownership
The HP Service Manager – Subscription solution includes all the modules, capabilities and functionality of the HP Service Manager Enterprise Suite. Now you have the abilities of the on-premise, perpetually licensed HP Service Manager software including HP's leading ITIL best practices and change management—all with a monthly option that includes maintenance and support.
HP's overall ITSM solution puts the service desk front and center of the IT organization (strategy, applications and operations) and the business. This offer is foundational to the complete portfolio of HP ITSM and overall IT Management solutions.
If you are currently using a legacy service desk, or are considering refreshing your existing system for any reason – take a closer look at HP Service Manager-Subscription. This is a great solution at a great price. I've attached a brochure and a short slide set with more details to answer any questions you might have.
For more information on HP Service Manager-Subscription please contact your HP Account Manager, a HP Software partner or email me directly at mary.rasmussen@hp.com . Also feel free to reach out to me in the comment section below with open discussion topics.
Twitter: @MaryR_Colorado
About the Author
MaryRasmussen
Mary (@maryrasmussen_) is the worldwide product marketing manager for HP Software Education. She has 20+ years of product marketing, product management, and channel/alliances experience. Mary joined HP in 2010 from an early-stage SaaS company providing hosted messaging and mobility services. Mary has a BS in Computer Science and a MBA in Marketing.