Win an HP Envy at the itSMF UK Conference next week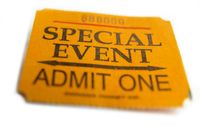 Connecting IT, people and the business through social collaboration
The new style of IT encompasses the latest trends - cloud, big data, security and mobile. But more specifically, it includes the need for IT to manage a portfolio of services that is growing more broad and increasing with diversity from an ever-growing set of suppliers, in an environment with ever-faster moving speed. This portfolio of services is being driven more and more by the business, a business that expects business-relevant performance from its IT organization.
With HP you will have the capability to quickly connect people, IT and business - anytime, anywhere - to drive real-time collaboration. You will also be able to control your ability to deploy any service quickly and confidently. This will allow you to deliver business outcomes and finally gain competitive capabilities in the market, enabling you to change the game.
Visit us at the HP booth in the exhibition at D35, to learn more about how you can gain these capabilities.
Increase your service desk's effectiveness with higher levels of maturity and social collaboration
This presentation, along with other things, discusses how social media drives new ways for people to communicate with and within IT departments. It allows for automation and collaboration between often remote groups which can lead to a reduction of time-to-fix.
The presentation will take place in the Sponsor Theatre on Tuesday, November 5 at 13:15-13:45.
A full agenda and a conference guide are available on the itSMF UK Conference And Exhibition website.
Join the conference discussions via Twitter
Throughout the conference feel free to use the hashtag #ITSM13. Look for this hash tag - I will also try to share some impressions from the event via my Twitter account.
I hope to meet you next week at the itSMF. Until then …
Have a nice day,
Michael Pott (@michaelpott)
Join the conversation …
About the Author
michael_pott
Michael Pott is a Product Marketing Manager for HPE ITSM Solutions. Responsibilities include out-bound marketing and sales enablement. Michael joined HP in 1989 and has held various positions in HP Software since 1996. In product marketing and product management Michael worked on different areas of the IT management software market, such as market analysis, sales content development and business planning for a broad range of products such as HP Operations Manager and HP Universal CMDB.