Trusted Contributor
‎08-05-2014 12:08 PM
Virtual Connect (VC)Flex-10/C7000 Question
John had a customer question:
************
Have a customer that has the below question:
Current environment: c7000, 4 bl460c G6 blades, FC HBA in Mezz 1, Flex-10 NIC in Mezz 2. GbE2c Interconnect Modules in Bays 1,2,5,6 and Brocade FC Module in bays 3 and 4.
Customer wants to use the Flex capabilities on the NIC in Mezz 2, so can a Flex-10 module be put in bays 5 and 6. Existing modules in bays 1,2,3,4 will remain.
************
Reply from Dale:
************
A couple of comments. The Flex-10 interconnects have been discontinued and has been replaced by the Flex-10/10D. There is no requirement for placement of a pair of Flex modules within a c7000 (since FW v3.10), but with the requirement of GbE2 modules in Bays 1 & 2 and Brocade modules in Bays 3 & 4, there may be caveats and FW minimums that are needed.
***********
Also from Mark:
**************
Regardless if you use Flex-10 or Flex-10/10D, the architecture is the same.
Virtual Connect does not care about the modules in Bay 1/2 and 3/4, as long as the I/O matches to the Mezz/NIC, it will be allowed. VC 3.10 removed the requirement that the Primary/Backup module be installed in Bay 1/2.
This is allowed and VC does not manage the Brocade FC module or the GBe2c modules so there is no relationship between versions of VC Firmware matched with non-VC modules firmware.
The Server profiles will show unassigned for Port 1 and 2 (maps to NULL) while Port 3-10 will map to the 8 Logical Functions of a 554M (flex).
VC will only write CLP for 554M, not 554FLB since it is connected to GBe2c.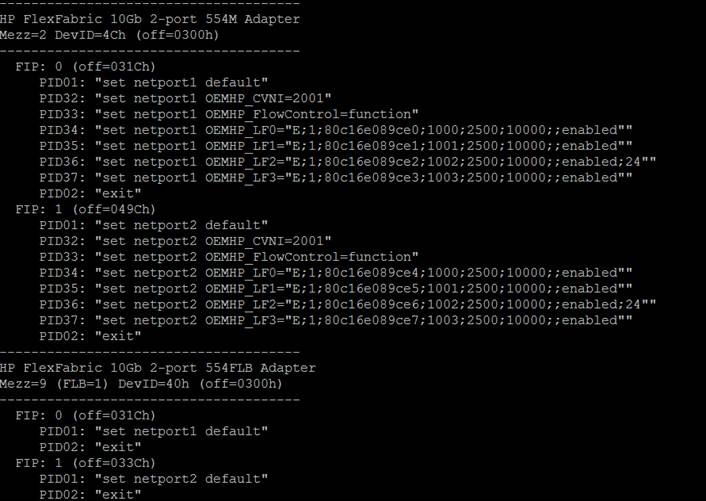 *************
Questions?