Visitor
‎02-10-2013 07:31 AM
Re: iSPI Performance for Metrics error "No Security Token was set"
Hello experts!
I am facing the same problem WW165056 was having some time ago. In this case, I am just testing an environment having NNMi 9.20 and NPS with iSPI Performance for Metrics installed on the same box. I have the domain configured for the machine. However, when I try to get to 'Reporting Menu' option, a new explorer window shows up saying 'No security token was set'. The following screenshot shows how I am using FQDN to access to NNMi console:

And the following screenshot shows the message I am receiving when trying to select the 'Report Menu' option from the 'Performance for Metrics' plugin: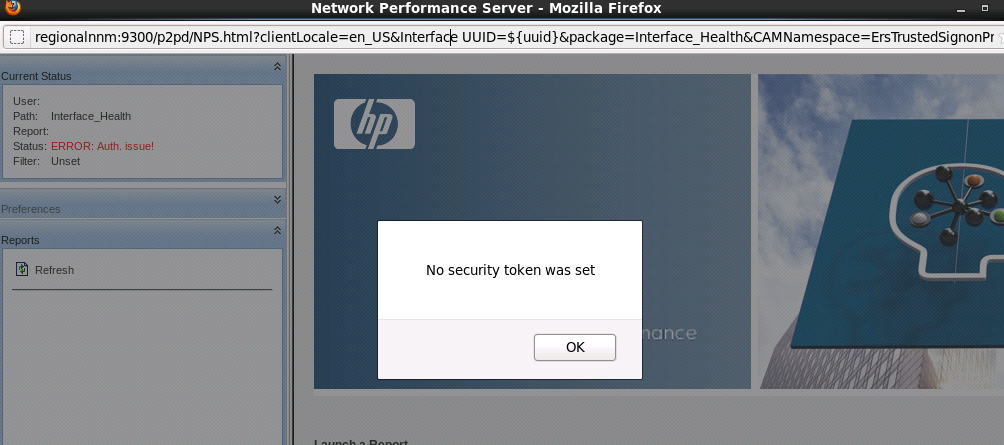 I think I shouldn't be running the 'nnmenableperfspi.ovpl' because I guess this is used when having NNMi and NPS installed on different servers, which is not my case.
I have lately been googleing and I cannot get any information regarding to this message apart from this post.
Any clue would be really appreciated. Looking forward to hearing any news :-)
Thanks in advance and kind regards,
Guiller.