>

>

>

Join HPE in celebrating National Military Apprecia...
Forums

Blogs

Information

English

Join HPE in celebrating National Military Appreciation Month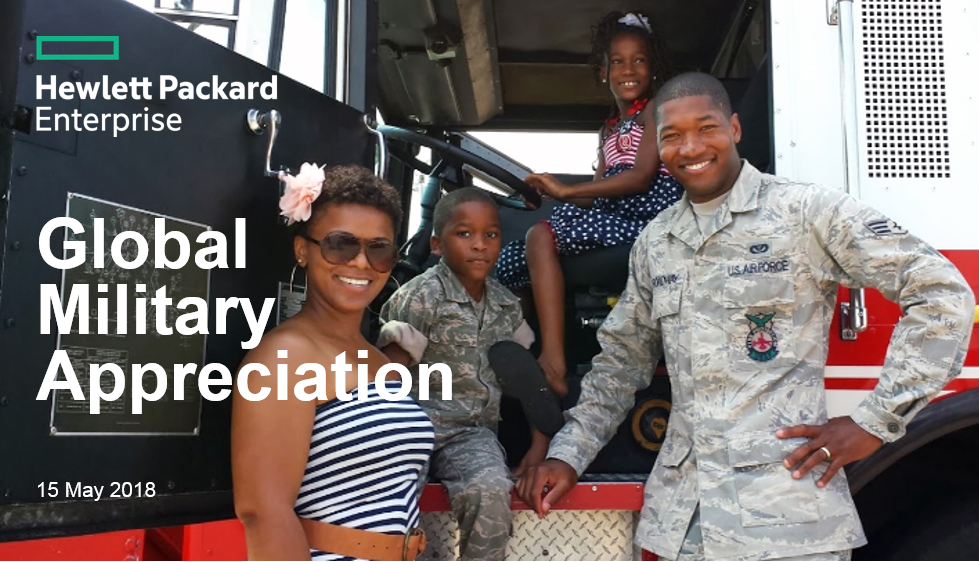 As part of Military Appreciation Month, we're having a webcast to honor our veterans. You'll hear Veterans, military family members and allies share their inspiring stories of making a difference at HPE and across the globe.
Our Emcee: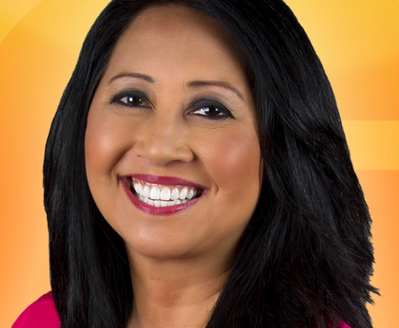 Tina Macuha, Good Day Sacramento
Tina Macuha will be our emcee for the inaugural HPE Military Appreciation celebration. Tina can be seen every morning on Good Day Sacramento where she reports on the morning commute.
A Sacramento native, Tina graduated with a double major in Communications and Geography from CSU, Sacramento. After graduating, she started working in radio and was on the morning show of Sacramento's FM 102 in the early 1990′s.
In March 2000, she received the Women of Color 2000 Award for Caring and Responsive Journalism and as An Outstanding Woman of Color.
Our Moderator: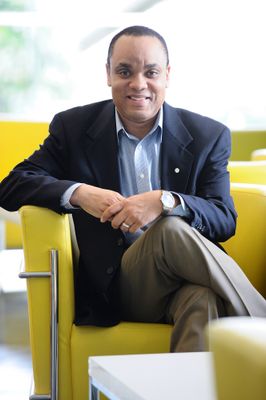 Brian Tippens, HPE Vice President and Chief Diversity Officer
Brian Tippens, Vice President, Chief Diversity Officer, Hewlett Packard Enterprise
Brian is responsible for providing vision, management and strategic planning in championing HPE's innovative culture endorsing inclusion, diversity and equity. He works closely with HPE's worldwide business leaders, guiding efforts to conceptualize, assess and cultivate diversity as a business practice and educational resource.
Brian's career spans over two decades of leadership experience in the IT industry. Prior to HP, he was at Intel Corporation providing legal support for the company's manufacturing business. He is a sought-after speaker and thought leader in the fields of diversity and sustainability. He is a board member of the ELC, USHCC, Operation HOPE, and serves as an advisor for HITEC and Walker's Legacy.
Brian earned his JD from the University of Pacific and holds a BS from the University of San Francisco.
He will be moderating a panel of veterans, military family members and supporters. Brian shared , "HPE prides itself on having a long history of making Veterans programs a priority and building an inclusive, diverse and engaged workforce".
Our panelists will share their inspiring stories of making a difference at HPE and across the globe.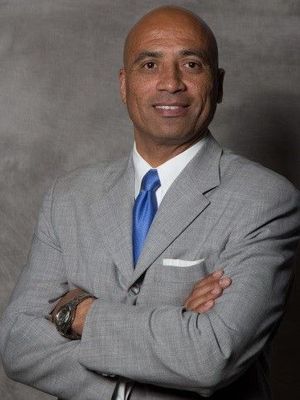 Tony Forbes, Regional Veteran's Employment Coordinator - San Francisco Region, US Department of Labor VETS
Tony Forbes - A strategic, multi-disciplinary leader with a passion for service, Tony is a retired officer having served in the United States Army for 23 years. His military service took him around the world with tours on the continents of Asia, Australia, Europe, and North America. A veteran of the Global War on Terrorism, Tony served two operational tours in combat (Afghanistan and Iraq) and is a recipient of the Bronze Star Medal. Tony's assignment, just prior to retiring from the Army, was Director of National Programs for the Office of Reintegration for the Chairman of the Joint Chiefs of Staff in the Pentagon.
Tony has been working for the U.S. Department of Labor for the past three years . He is now the Regional Veteran's Employment Coordinator for the San Francisco Region. Tony reports to the Director of Strategic Outreach for the Department of Labor's Veteran's Employment and Training Services and works closely with the Regional Administrator , to assist non-profit organizations, state educational institutions, the public/private sector, and state agencies with the design, launch, and evaluation of a wide range of initiatives focused on employment for veterans.
Tony received his BA in Health Education from Middle Tennessee State University and his MA in Business from Central Michigan University. Tony's experience and expertise has led him on a course to serve as an ambassador for our nation's citizens, whether they have worn the uniform of our military or not. In his free time, Tony enjoys the outdoors and helping the less fortunate with his devotion to assisting community organizations serving the homeless.
Tony will share his experience as the Regional Veteran Employment Coordinator for the US Department of Labor.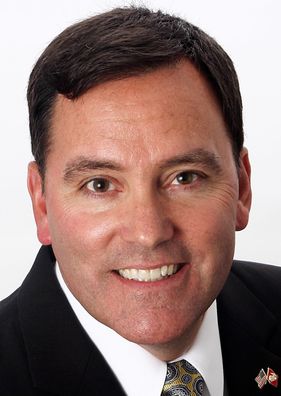 James Gonsalves, HPE Account Manager, US Public Sector & Veteran Program Lead
James Gonsalves is an HPE Account Manager on the US Public Sector team, and also serves as the Veterans Programs lead for his organization. He is active as a military veteran advocate with a passion for convincing veterans to consider sales as a career choice. James started a Business Skills Workshop for transitioning service members and military spouses in 2017 and will graduate Cohort #2 on May 31st. He also initiated the Vets2TechSales Fellowship program at HPE, which allows US military service members to take a 12-week training program at HPE to gain invaluable corporate skills prior to leaving service. James served with the U.S. Marines on Active Duty and in the Reserves, and retired in 2016 with 26 years of total service.
James will share how he developed two HPE transition programs for Veterans and what he has learned helping individuals transition from the military to a career in the civilian sector.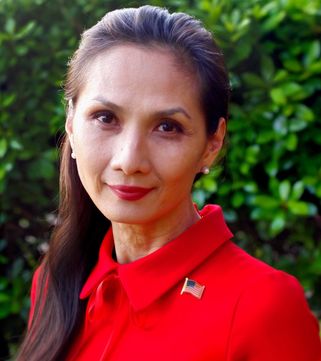 Cameron McClure, HPE Program Manager
Cameron Truong McClure is a Program Manager in Worldwide Sales Tools and Processes where she has responsibilities in the Partner Ready Portal and Management of Change for company transformations such as HPE Next.
As a Vietnamese refugee who arrived in the US in 1975, Cameron strives to honor the service and sacrifices of our Military men and women. While in college, she served as an Interpreter for the US Navy during the first Soviet Naval visit on US soil.
Cameron mentors veterans transitioning from active duty into civilian life and private sector careers. She is co-founder and was Co-Chair of HPE VERN Roseville, which serves many veterans' causes including Valor Games, Project Healing Waters, Placer Stand Down, and HomeAid for homeless veterans.
Cameron is a Patriot Guard Rider and an honorary member of the American Legion Riders. She shared her story of gratitude at the American Legion Rider State Convention and the KIA Flag Raising Ceremony to honor those who served, especially Vietnam Veterans. She pays tribute by achieving the American Dream, a privilege which their sacrifices make possible.
She will share her story and how she continues to make a difference in the Veteran community.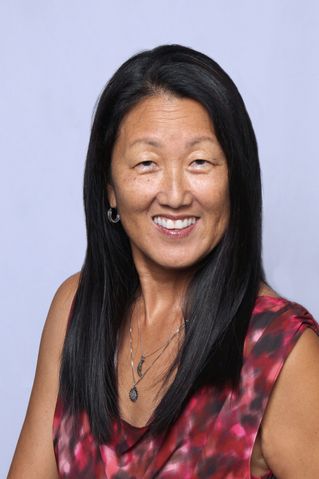 Judy Weaver, Founder of Connected Warriors
Judy Weaver is the founder of Connected Warriors (CW). Connected Warriors provides yoga therapy and Body Mind Recalibration services to military personnel and their families in 24 states and 9 countries at no cost to the participants. The Connected Warriors yoga program integrates the latest scientific and psychological research and development for yoga as a healing modality for traumatic stress. Judy launched CW , inspired by positive impact yoga therapy had on a US Army Ranger diagnosed with ALS and his family.
Judy is a yoga therapist and a yoga "teacher of teachers" She is widely recognized for her expertise and knowledge of yoga and other body-mind disciplines. Judy developed three evidence-based university study protocols and Body Mind Recalibration, a merging of multi-discipline body-mind practices and modalities to create new or different cognitive and somatic relationships to the whole being. Other notable activities include, contributor to the book, "Best Practices for Yoga with Veterans", presenter for the Yoga Alliance and member of the Board of Directors for Smitz Labs.
She will share her story as a military spouse and how she has started and grown Connected Warriors to help the world feel better - one breath at a time.
Jeffrey Weaver, Practice Leader - Large Public Venues, Aruba Networks
Jeffrey Weaver is the Practice Leader - Large Public Venues at Aruba Networks. He leads a team of engineers that specialize in deployment of complex Wi-Fi in public settings like stadiums, arenas, theme parks and convention centers.
Jeff's engineering service started in the U.S. Air Force, where he was a Space Systems Specialist. Following his military service, Jeff has worked in the data communications industry for companies like 3M, Wellfleet, FORE Systems, CacheFlow, Tropos Networks, XipLink and Aruba/HPE.
Jeff's team has a lead in deployment of some of Aruba's largest outdoor networks and today they develop best practices for very high density Wi-FI deployments in public venues.
He will describe Aruba's mesh Wi-Fi deployment at Camp Leatherneck in Helmand Province, Afghanistan and share some of the ways Aruba is helping with HPE's response to natural disasters.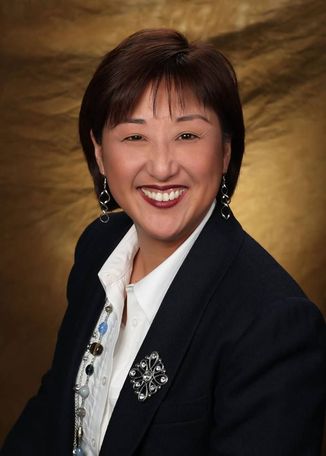 Kathy Takayama, HPE Program Manager & Roseville VERN leadKathy Takayama is a high energy Senior Program Manager, who orchestrates complex, cross-functional, pan-HPE programs. Although Kathy has been at HPE for nearly 20 years, you would never guess she also serves as an officer in the military. Kathy comes from a family of career Naval Officers, including her father and brother.
Kathy was a key catalyst to launch the HPE Roseville Veteran Employee Resource Network (VERN), where she serves as Co-Chairman. This group of veterans and supporters volunteer nearly every month in different community activities. Outside of work, she is a "plank" and lifetime member of the Women Veterans Alliance, a board member of Women Veteran Giving, and helps to raise funds for Wreaths Across America and an associated memorial scholarship honoring her father.
Earlier this year, the Sacramento Kings recognized her as a Hometown Hero for her community service, and she was nominated for HPE's Women Excellence Award. This prestigious award recognizes extraordinary HPE women across our company who embody HPE values by demonstrating leadership excellence, outstanding achievement, and strength of character both inside and outside of HPE.
Kathy will share her story as a Woman Military Veteran and growing up as the child of a Military Office and how she continues to serve.
To learn more about HPE's Veterans Program visit and don't forget to join the webcast at 1:00 PT on Tuesday, May 15th or listen to the replay at http://www.livenowbroadcasting.com/hpe.html.
Let's keep the appreciation going for our veterans all throughout the month and all throughout the world!
Susan Graye

Find out about the latest live broadcasts and on-demand webinars
Read more

Visit this forum and get the schedules for online Expert Days where you can talk to HPE product experts, R&D and support team members and get answers...
Read more
View all
© Copyright 2021 Hewlett Packard Enterprise Development LP