>

>

>

The secret of great achievements
Forums

Blogs

Information

English

The secret of great achievements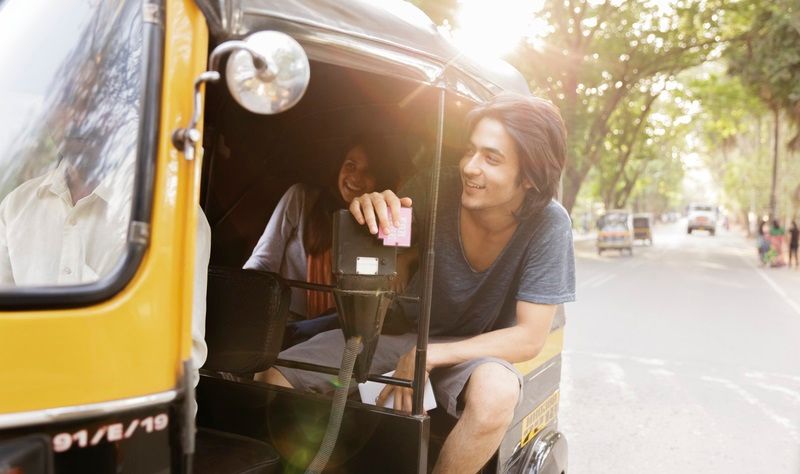 We recently sat down with Sanjay Mujoo, Vice President – CSC Bangalore, and asked him about his long term career with Hewlett Packard Enterprise, his most challenging moments, and what keeps him motivated to come to work every day.
When did you join this company?
I joined Hewlett Packard in April 1998 as a Technical Support Engineer, after much thought about making the right choice. I had a meritorious 7 years of technical professional services experience, and had just completed a Microsoft Certification, with a company planned relocation to Europe. Hewlett Packard approached me to help startup Wintel Remote Services in India. I figured out that what excited me more than relocation was building something from scratch, hence I took the plunge and joined this company. I am now part of the new Hewlett Packard Enterprise, since November 2015.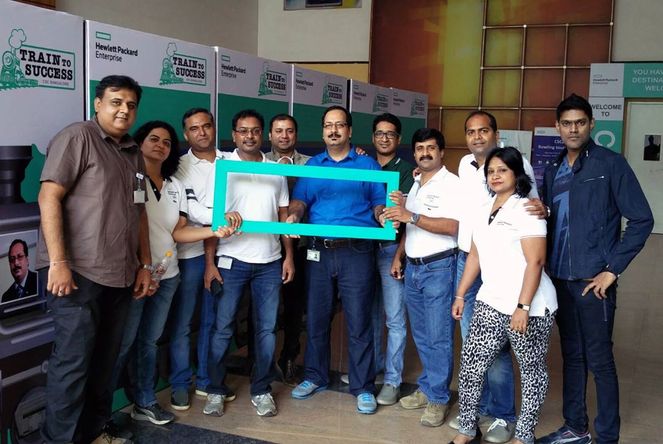 Sanjay Mujoo with his GSC CSC Bangalore leadership team
Working here has provided me with ample opportunities to explore the unexplored, solve problems, display leadership and test ideas. When we set up a Customer Support Center for Enterprise customers on Wintel Platform, it was a great success, with a handful of accounts. At that time, the Channel was supporting the end customers and accounts, and was providing technical services to best of their capabilities. The senior executives liked the feedback from the customers who approached our technical support center directly. Leadership approved investment into a flagship program called "First Call to HP". This was a game changer as none of the competitors, at that time had an access line into a captive Support Center. We worked with BSNL to make our toll-free line available in 1500 cities in India. This program helped us gain an edge over competition, enhance our customer experience and save millions of dollars by having our experts diagnose the problems before the repair material was shipped to our partners and customers. Access to Support opened new frontiers for Sales in all corners of India.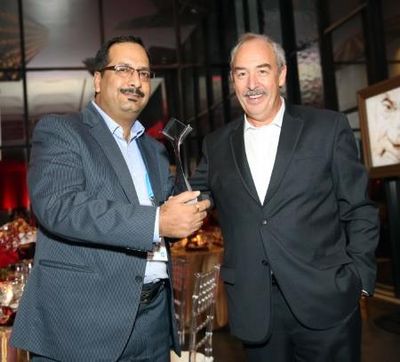 Sanjay receiving the Technology Services Leader of the year Award from Jean Paul, SVP Technology Services at Technology Services Summit, San Jose, California
Can you tell us more about the opportunities for development you've had so far?
There have been abundant opportunities where individuals like me have learned and developed. While we were transforming capabilities within the channel, we decided to invest heavily in the support center capabilities and hire people with the right mindset, who had bias for action, were curious and were tenacious. My teams took over the command and control of all the support related issues countrywide, and pushed the technical assistance proactively. We became primary owners for customer experience. The senior leadership decided to make us the de facto Escalation Management function. This was the turning point for us, as it created visibility and placed us on the management & customers' radar. Remember, when you raise expectation, you have already arrived. Good work here gets rewarded with more work.
Have you ever had any challenges or taken any risks within your role?
After HP acquired Compaq, I had the privilege of running the Technical Support Services for the combined company in India. Compaq also had a support center, but with limited access to install base, and limited expertise in-house. With limited knowledge about Compaq and Digital Gear, we declared that the new Company will turn on to Technical Remote Services in 2 weeks for all customers in 1500 locations. This was a bold decision as our team members inspired us to be bold. I have had the privilege of managing outstanding teams in this company.
There are people who would sacrifice their personal and family time, work tirelessly, and stretch long hours managing customer escalations, or resolving critical customer issues

.
Such is the passion and customer focus at HPE.
Every single minute of conversation with a Customer or an Employee gives you dozens of ideas on making improvements or making things smarter than it is today. We've constantly listened to the Channel and Customers and we have looked for ways on improving our processes and infrastructure. This has strengthened their faith in us, and, in turn, our credibility.
Can you name one of the best things about working here?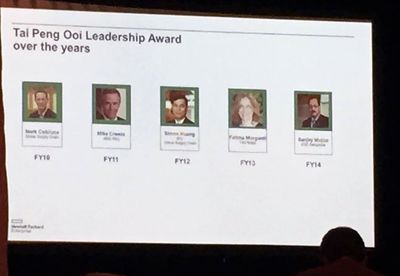 Tai Peng Ooi Leadership Award for Fiscal Year 2014Our company always has had great leaders. I, too, have been following a leader who had tremendous sense of purpose, clear vision & direction. He was one of the world's best career counselors. He would connect people to big picture, and allow them to dream about future. Sometime in 2004, I got an opportunity to look into his crystal ball and see what was in store. He inspired me to dream and take a plunge into one of the most fascinating chapters in my professional life, at this great company. I successfully qualified for an opportunity to build & run an offshore delivery organization in Bangalore. This function would service customers globally and the job required tremendous levels of commitment, leadership, partnering across cultures, and absolute people-connect skills. I built a best-in-class organization, comprising of 1500 people, serving 40 countries across the globe.
What's your view on Diversity in the Workplace?
Expanding diversity in the workplace is often seen as a good way to inject fresh ideas, and incorporating new perspectives can help members tackle problems from a number of different perspectives. I have been fortunate to work in a team where 70% of the management members have not necessarily agreed with me. This has been fantastic, and a great learning and development opportunity for me, at an individual level. Enhancing interpersonal skills with different group members, doing more than simply introducing new viewpoints or approaches, and helping me win over peers from other cultures. All these have made me a stronger individual, and very adaptable to change. The whole team then becomes extremely resilient to change, grows and innovates, in the process.
How did you organize your team, in order to achieve success?
Shifting gears. The best way to lead a large and complex organization was to assess my team's strengths and opportunities to make them more effective. Once I figured these out, I focused a pair on Future, a pair on managing the Tail and a pair on Running the mill. I created interlocks among these pairs to help them lean on each other, as all of them including me had some development opportunities.
That's what this company teaches you - Teamwork!
As a bunch, Teams are invincible.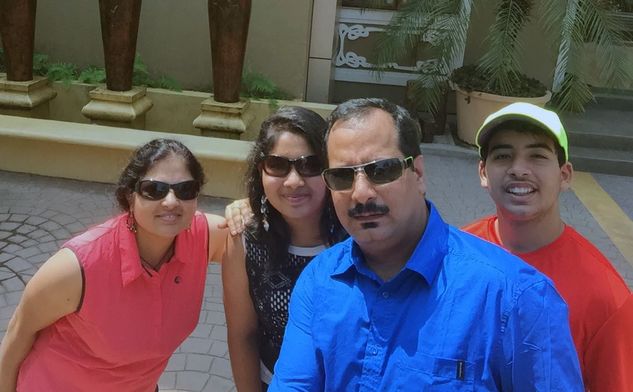 Sanjay's family picture
Tell us more about your journey so far!
As my career progressed, I got an opportunity to run an Enterprise Delivery as a Director in 2010. At that time, a new leader was positioned to lead the organization, and helped us anticipate needs ahead of time. This made our organization more customer centric. We continued identifying the current and future problems, and find solutions. Everyone started thinking and behaving like an innovator. So infectious was the behavior we created, that soon enough we had masterpieces in terms of business processes and tools that were deployed, globally.
Meaningful innovation to unlock new value from the existing process and resources became a norm.
Having served Hewlett Packard for more than 18 years, I'm currently the Vice President of the GSD CSC Organization, leading the Bangalore Center, that has 2700 technical support engineers serving customers globally across all enterprise product and service portfolios. I have been provided enough opportunities to test and explore the unexplored fields, and raise the level of the game. We have developed Consulting practice involved in Solution Architecting, Remote professional services and implementation. The Center also developed a new service called 'Operation Support Services' for Datacenters and helped other organizations learn from our experiments and learnings. Our organization was awarded the highest Technology Services Leadership award in 2014 for innovation, performance and building capabilities for future.
Teams are right now working on cutting edge business models and technologies to create value and enable business growth.
A journey that was set in 2010 is on the right track with all milestones being achieved with high success rates.
What keeps you motivated to come to work every day?
Our people are our greatest asset – we say it often and with good reason. It is only with the determination and dedication of our people, that we can serve our clients and generate long-term value. At every step of our employees' careers, we invest in them, and ensure their interests remain focused on the long term and closely aligned with those of our Customers. Our career plans are the best in the industry. We have hundreds of employees completing 10 years of service, and thousands who have spent more than 5 years at HP.
In my 18+ year's career, I have always felt valued and have tried to make my teams feel valued. There has never been a moment when I did not like the work that I am doing.
Every morning I proudly wear the Hewlett Packard badge and drive to office. Such is the work environment at HPE, a second home with extended family.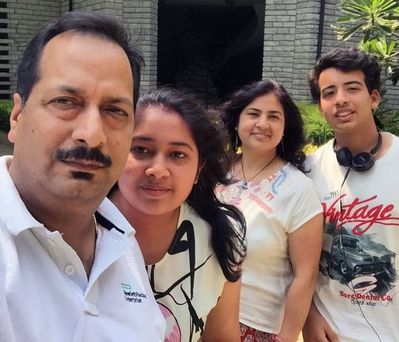 What are your current plans at HPE?
As Hewlett Packard has become Hewlett Packard Enterprise, we have sharpened our axe and have gone to the market with the industry's most compelling story that helps customers transform their IT environments. HPE has Industry's best Infrastructure gear, best consulting solutions, best advisors and most professional and competent service workforce.
Come, join me and let's create MAGIC!
---
About the author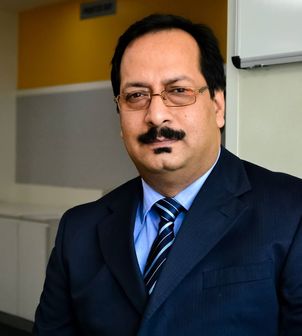 Sanjay has 21+ years of IT Customer Support delivery experience. He joined HP back in April 1998. During his tenure of 14+ years at HP, he has setup India Remote Support operations for Commercial & Enterprise Customers, led Compaq & HP merger of technical support, led country services readiness planning, managed offshoring practice as an expanded role during the early GD days, and has been a part of the Leadership Team from the formative years of CSC Bangalore in 2005. In the last 7-8 years, Sanjay has successfully led formation, management and transformation of very large teams, across HP product portfolio, serving Commercial & Enterprise customers globally. Sanjay also has led successful transitions from across the globe into the Global Centre Bangalore. These transitions have delivered superior TCE, elevated business performance and superior cost structures. He has led the Centre through 6 successful TSIA certifications and development of many innovative programs around Employee Capability, Support Models & TCE improvement. Under Sanjay's leadership, ESSN Career Planning Program won 'Laksha', a pan-industry national award. The onboarding process and internal certification process developed by Sanjay & team was adjudged Industry's best practice by TSIA and major facets of it were adopted globally in GSC. Sanjay's other experiences include Service Business Management at Olivetti India and Support Manager role at Ramco Systems (Bay Networks).
DesireeCH

Find out about the latest live broadcasts and on-demand webinars
Read more

Visit this forum and get the schedules for online Expert Days where you can talk to HPE product experts, R&D and support team members and get answers...
Read more
View all
© Copyright 2021 Hewlett Packard Enterprise Development LP