>

>

>

A look back, a look ahead: technology defining the...
Forums

Blogs

Information

English

A look back, a look ahead: technology defining the Exascale Era
The Exascale Era is still young—but the technology has already come a long way. Take a look at the changes it has brought in just a few short years and where HPE is steering it next.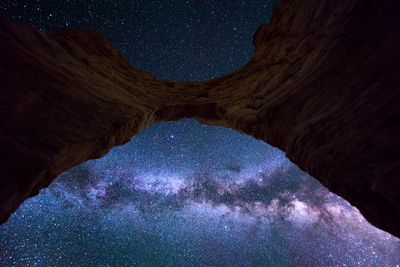 It's been another exciting year for HPE in high-performance computing. We've celebrated new introductions in the HPE Apollo Gen10 plus product line and delivered HPE GreenLake as a service. We passed an important milestone with delivery and power on of NERSC's Perlmutter, the first of a series of U.S. Department of Energy-bound HPE Cray EX supercomputers slated to change the research trajectory on everything from climate to material science. Over the next few years, HPE will deliver three exascale supercomputers to the DOE, culminating in the 2 exaflops El Capitan system for Lawrence Livermore National Laboratory.
At HPE, we talk a lot about the challenges posed by the Exascale Era. It's an era born of the massive growth in data and the need for converged use of modeling and simulation with AI and analytics in applications and workloads. And it's powering discovery and digital transformation in enterprises of all shapes and sizes.
HPE Cray EX supercomputers were developed to address these challenges—and they're already at work. Twelve systems now populate the Top500 list in installations ranging from universities to supercomputing centers to weather centers to defense agencies. This number represents strong growth from one year ago when a single initial system broke onto the Top500.
Our Ethernet-based HPE Slingshot interconnect is a key part of this solution, and we have recently begun shipping the HPE Slingshot 200 Gbit/sec PCIe card and 2x200 Gbit/sec Cray EX Mezzanine card into the largest HPE Cray EX deployments including U.S.'s first exascale computer, Frontier, at Oak Ridge National Laboratory.
The Cray ClusterStor E1000 storage system is another key part of the end-to-end supercomputing solution and nearly all HPE Cray supercomputers ship with the HPE Slingshot-attached Cray ClusterStor E1000 system. For example, NERSC's Perlmutter system gets the data served from the world's largest all-Flash parallel file system with 35 PB usable capacity while ORNL's Frontier features the world's largest parallel file system with more than 690 PB usable capacity.
Exascale technology for every size
But looking beyond these large systems, when HPE acquired Cray two years ago we made a commitment to deliver the new and innovative technologies in our supercomputers more broadly across our products and offerings.
As a first step in that process, we have been shipping integrated solutions of HPE Cray EX supercomputers and HPE Apollo clusters for some time. And we remain committed to delivering exascale technology to data centers of any size and as a service.
In order to make parallel storage more accessible we launched HPE Parallel File System Storage. It starts below $40,000 and scales to create a parallel file system from as few as 12 storage drives to thousands. While our flagship Cray ClusterStor E1000 storage system embeds the leading file system for science (Lustre) and is attached mainly to HPE Cray EX supercomputers, HPE Parallel File System Storage embeds the leading parallel file system in the enterprise (IBM Spectrum Scale) and primarily serves data for HPE Apollo clusters.
First new HPC product post-Cray acquisition
Beginning next year, we will introduce a new HPC offering designed for clusters of any size. These new platforms, named HPE Cray XD, represent our first new HPC products post-Cray acquisition, and will feature support for exascale-class HPE components including HPE Slingshot, HPE Programming Environment, and HPE Cray OS. These new systems will be based on future generations of processors and GPUs and we will be providing more detail on them starting next year.
Expanded access to HPE Slingshot
The HPE Slingshot interconnect which has been shipping in all HPE Cray EX supercomputers for over a year will now also be available for HPE Apollo and HPE DL ProLiant HPC clusters and will enable HPC and AI users of all sizes to take advantage HPE Slingshot performance, cost savings, and features including direct connectivity to Ethernet-based data center resources.
Today's HPC users increasingly want to run a mix of workflows (i.e., simulation, analytics, and AI) on one system that can handle them all simultaneously. HPE Slingshot has many features aimed at these data-centric HPC and AI workloads, including best in class congestion management and flow control, allowing extremely high link utilization with very low and consistent tail latencies. The now available HPE Slingshot 200 Gbit/sec NIC complements the existing HPE Slingshot 64x200 Gbit/sec switch to provide an ethernet based end-to-end best in class HPC and AI network solution.
HPE GreenLake for HPC makes deployment easier and faster
HPE GreenLake for HPC continues to grow at a fast clip as more customers today need HPC, and IT departments are struggling to keep up with the necessary skills and manage the increased demand. The HPE GreenLake platform can deliver superior flexibility, scalability, and control of HPC solutions with a cloud service consumption model on premises. As similar demand also increases for accelerators and GPUs for AI and machine learning applications, HPE is adding support for NVIDIA A100 GPUs in December with more choices to follow through the next year.
New form factor coming for HPE Cray EX
Finally, following on the success of HPE Cray EX in the exascale and supercomputing markets, HPE will be deliver HPE Cray EX systems in a new form factor that will enable a much larger class of customers to take advantage of its unique design delivering a high level of integrated, dense, and heterogenous computing solutions in a power efficient, 100% liquid-cooled environment. This new form factor approach will enable a cost-effective, practical solution for customers with smaller implementations than the sizes HPE Cray EX best suits today.
This coming year promises to be as exciting as last in the HPC community as we start to see true exascale supercomputers in production and doing truly life changing work across a number of areas. We look forward to working with our customers as they plan deployments of many of our new products mentioned here.
We'll have lots more information on all of the above in the coming months, so stay tuned!
In the meantime, drop in at the Discover More Network to hear the latest advancements in enabling HPC and AI at HPE. And visit our website anytime to learn more about how HPE's HPC solutions, expertise, and global partner ecosystem can help you.

Bill Mannel
VP & GM, HPC
twitter.com/Bill_Mannel
linkedin.com/in/billmannel/
hpe.com/servers

Find out about the latest live broadcasts and on-demand webinars
Read more

Visit this forum and get the schedules for online Expert Days where you can talk to HPE product experts, R&D and support team members and get answers...
Read more
View all
© Copyright 2021 Hewlett Packard Enterprise Development LP