>

>

>

A supercomputer for every data center
Forums

Blogs

Information

English

A supercomputer for every data center
This is a historic time in supercomputing!
Bill Goldstein, the director of the U.S. Department of Energy's Lawrence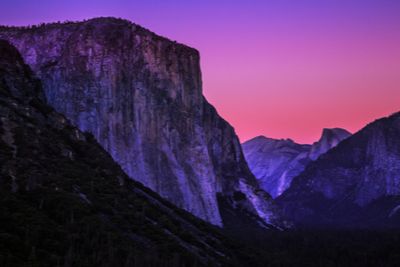 Livermore National Laboratory (LLNL) and Lisa Su, AMD CEO, recently joined Antonio Neri and me to celebrate the announcement that the HPE supercomputer to be known as El Capitan will break the 2 exaflops performance barrier.
That's an almost unimaginable two quintillion—or two billion billion—calculations per second. More importantly, that speed will enable life-changing scientific achievements for decades to come and play a role in making our world a better place.
Achieving this record-breaking performance takes a close partnership effort. Together with the team of amazing scientists and engineers at Lawrence Livermore, HPE and AMD will partner to integrate AMD's next generation of advanced EPYC Processors and HBM-enabled Radeon Instinct GPUs into the Cray Shasta architecture the system will be based upon. When delivered in early 2023, LLNL expects El Capitan to debut as the world's fastest system.
At HPE, we think systems like El Capitan are amazing on their own and we couldn't be prouder to be chosen to develop it. But more importantly, these systems also mark the advent of a new era in computing. Called the Exascale Era, it is defined by the new converged modeling, simulation, artificial intelligence (AI), and analytics workloads that will unlock the full potential of massive amounts of new data being generated from edge to core. And it is characterized by a new era of software, hardware, interconnect, and storage technologies these workloads require—all being developed today at HPE.
Exascale Era technologies will enable new systems and solutions that are both capable and flexible. These are technologies that enable a system to perform like a supercomputer and run like a cloud. In order to maintain competitiveness and drive profitable growth, enterprises large and small must embrace and integrate the same technologies being pioneered for scientific and technical supercomputers like El Capitan into their data centers to drive digital transformation.
Now, with the combination of HPE and Cray, we will be able to cascade these Exascale Era technologies across our broader portfolio of systems to deliver the most comprehensive portfolio and lowest TCO in the industry for compute, interconnect, software, storage, and services. This strategy will enable HPE to bring a supercomputer of any size to every data center, starting at a single rack, or even a single server, on up to the largest systems on the planet.
Next-generation HPE Apollo systems on the way
We believe that Exascale Era technologies will be the key to delivering the most value for our customers' digital transformation, and at HPE we are committed to lead the market in developing these unique technologies.
As an example of this effort and also in partnership with AMD, we just announced that later this year HPE will be introducing the next generation of our HPE Apollo systems, the Apollo 2000 Gen10 Plus, as well as the Apollo 6500 Gen10 Plus. Based on AMD's 2nd Generation EPYC Processors, these systems will deliver the highest performance possible for new data-intensive AI, analytics, and HPC workloads for the modern data center and will complement our current Apollo systems based on Intel processors and NVIDIA GPUs.
These Apollo systems are designed for efficiency, choice, and flexibility and will support multiple next-generation CPU and accelerator architectures tailored to data-intensive workloads. On top of these Apollo systems, HPE offers our customers the most comprehensive and complete portfolio of storage, services, and software so they can choose the right mix of capabilities and support to fit their needs.
It is truly an exciting time as an industry and for HPE as we embark as one company to deliver new Exascale Era technologies across our product lines to enable all our customers to get the most value out of their data. In doing so, we hope to enable a new era of innovation for them that will unlock the solutions to support solving society's most complex problems, bringing new products to market faster and giving our customers a unique edge in their market. Advancing these efforts is the embodiment our mission as HPE to advance the way people live and work.
Watch the March 4 news webcast here.
Watch El Capitan technical webinar on demand. What does it take to get to 2 double precision exaflops of performance? Join our panel of experts to learn about the National Nuclear Security Administration's requirements and how the Exascale Computing Project helped drive the hardware, software, and collaboration needed to achieve this milestone.
---

Peter Ungaro
Senior Vice President and General Manager, HPC and Mission Critical Solutions
Hewlett Packard Enterprise
twitter.com/HPE_HPC
linkedin.com/in/peter-ungaro-4965081/
hpe.com/info/hpc
Starting June 22

THE FUTURE IS EDGE TO CLOUD Prepare for the next wave of digital transformation. Join our global virtual event. June 22 – 24
Read more

Find out about the latest live broadcasts and on-demand webinars
Read more
View all
© Copyright 2021 Hewlett Packard Enterprise Development LP