>

>

>

Accelerate Time-to-Value with HPC Modeling and Sim...
Forums

Blogs

Information

English

Accelerate Time-to-Value with HPC Modeling and Simulation Capabilities
Big data analytics is key to examining massive datasets to reveal patterns, trends, and associations. Now, organizations are also leveraging simulation tools to observe trends, and predict and influence outcomes.
High performance computing (HPC) has made a dramatic impact on the way organizations approach big data. Technologies like HPC mo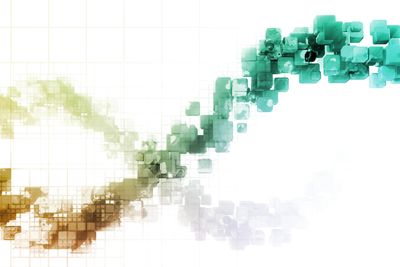 deling and simulation are revolutionizing big data analytics, and organizations across all sectors are seeking the latest tools to visualize big data and derive actionable intelligence in real time.
As the digital universe expands, IT departments are struggling to optimize data management and analytics for increasingly complex and diverse workloads. Hewlett Packard Enterprise (HPE) is helping organizations transform big data into profitable business insight. With a combination of industry-leading hardware and software solutions, HPE customers can accelerate data performance end to end with the power of HPC—without breaking the bank. Organizations who invest in breakthrough capabilities will have the chance to boost the speed and performance of business operations, harness the full potential of big data, and gain valuable competitive advantage.
Effectively leverage big data for better business outcomes
A study by IDG found that 80% of enterprises have deployed or are planning to deploy big data initiatives. In 2016, the number of organizations with deployed data-driven initiatives increased by 125%.
Big data analytics is key to examining massive datasets in order to reveal patterns, trends, and associations. However, organizations are increasingly realizing that modeling and simulation has a critical role to play. Modeling and simulation tools not only enable them to observe current trends, but they can also be used to predict and influence future outcomes.
Powered by big data solutions, simulation-driven analytics is empowering organizations to rapidly visualize data, access models on demand, and significantly reduce time-to-value, all while enhancing productivity, control, and ease of use. For example, oil and gas companies use simulation software to turn billions of unstructured data points into interpretable 2D, 3D, and 4D models of potential reservoirs. Once the visualizations are rendered, further analytics are performed to hone the models and create detailed operational guidelines for drilling.
Together, HPC modeling and simulation and big data analytics are helping organizations visualize and interpret data more effectively, enabling real-time decision-making and better business results.
Accelerate insight with simulation-driven analytics
Some of the most data-intensive workloads are devoted to fueling weather and climate research, improving fraud detection, bolstering national security, and enhancing product designs from automobiles to pharmaceuticals. Simulation-driven analytics allows organizations to easily visualize and manipulate rapidly growing datasets to exploit the full value of big data.
HPE is committed to helping organizations on their big data journeys, from providing solutions that are easy to implement, manage, and support to providing expert technical training and services. HPE offers a powerful combination of best-in-class simulation software and purpose-built hardware that is optimized for analytics. The HPE Apollo server family is designed around the needs of big data, providing the extreme scalability, speed, and resiliency to harness massive data workloads and complex simulations.
For organizations in need of additional support, HPE offers a one-day transformation workshop to guide attendees in identifying the impact big data will have on their infrastructure as well as building their data-centric foundation to power analytical applications. HPE integration and implementation services are also available to achieve desired business results.
To learn more about how simulation-driven analytics can help you achieve better business results, I invite you to follow me on Twitter at @Bill_Mannel. And for more information on HPC solutions that can make the difference, check out @HPE_HPC.
Featured articles:

Bill Mannel
VP & GM - HPC & AI Segment Solutions
Starting June 22

THE FUTURE IS EDGE TO CLOUD Prepare for the next wave of digital transformation. Join our global virtual event. June 22 – 24
Read more

Find out about the latest live broadcasts and on-demand webinars
Read more
View all
© Copyright 2021 Hewlett Packard Enterprise Development LP