>

>

>

Accelerating Perlmutter for the next era of comput...
Forums

Blogs

Information

English

Accelerating Perlmutter for the next era of computing
NERSC's Perlmutter supercomputer will be based on HPE's Cray Shasta architecture, Slingshot interconnect, and compute blades each featuring a single AMD EPYC™ processor and four NVIDIA A100 GPUs (4:1 GPU to CPU ratio). Read on to learn more.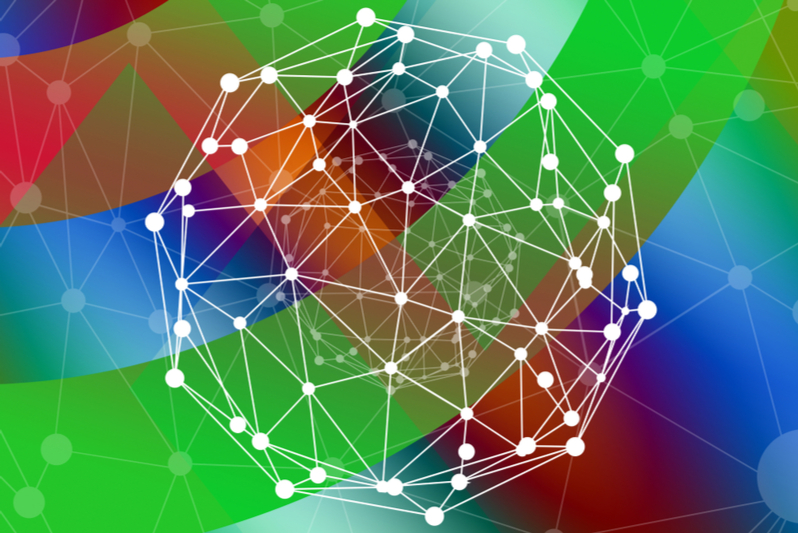 Accelerated systems for the next era of HPC and AI computing
In May of this year, we joined the National Energy Research Scientific Computing Center (NERSC) of Berkeley Lab and NVIDIA in an update stating that the accelerators the new Perlmutter system will use are NVIDIA A100 Tensor Core GPUs. Perlmutter will be based on HPE's Cray Shasta architecture, Slingshot interconnect, and compute blades each featuring four NVIDIA A100 GPUs and a single AMD EPYC™ processor (4:1 GPU to CPU ratio). Half the eventual total system cabinets will provide GPU acceleration using over 6000 NVIDIA A100 GPUs.
From exascale-class systems to the commercial enterprise, HPE is committed to making supercomputing capabilities available to every datacenter—and powering the compute-intensive workloads that are reshaping the world. As part of this commitment, HPE is excited to be partnering with NVIDIA as one of the first vendors to market to also support new PCIe form factor A100 GPUs. For enterprise accelerated workloads, HPE will offer support for the PCIe form factor A100 in the ProLiant DL380 system and for accelerated HPC and AI workloads in the Apollo 6500 system.
By delivering such a broad range of accelerated systems and capabilities, HPE will bring our customers more choice, enabling them to move with confidence—from talking about possibilities of HPC, AI, and analytics, to realizing outcomes.
Powering Perlmutter
In October 2018, when the U.S. Department of Energy (DOE) and Cray (now part of HPE) announced the Perlmutter system, the news included that next-generation NVIDIA GPUs would be incorporated into the system's nodes.
The user community at NERSC has been working to prepare its applications by adding GPU acceleration to new apps and optimizing GPU accelerated code where it already exists. NERSC has also been helping its user community prepare for the new GPU architecture through the NERSC Exascale Science Applications Program (NESAP). NESAP partnerships allow projects to collaborate with NERSC and HPC vendors by providing access to early hardware, prototype software tools for performance analysis and optimization, and special training. Over the past 20 months, the NESAP teams have been working closely with HPE and NVIDIA engineers to accelerate as many codes as possible to ensure the scientific community can hit the ground running when Perlmutter comes online in 2021.

Through the Cray Shasta architecture, HPE is addressing the desire of customers of all types to get the most out of data through new converged-use HPC, AI, and Big Data analytics—in a single workflow and often in real time. The new capabilities of the Shasta architecture include flexibility to support a multitude of new processor types. In fact, Perlmutter is a great example of this flexibility because it will be the fourth unique CPU (and CPU plus GPU) architecture combination that we have announced thus far for the various customer awards granted.
Additionally, Perlmutter will use:
Cray Slingshot—a new type of interconnect that can bridge from the research lab to the enterprise,
Cray ClusterStor E1000—the fastest (4TB/sec) all Flash NVMe file system (featuring 30 PB usable capacity for Perlmutter)
New Shasta architecture software—to empower developers and operators with systems that perform like a supercomputer but run like a cloud
In response to the new requirements of the Exascale Era, the Cray Shasta architecture was first created to address the critical needs of the U.S. National labs—and then to serve the equally pressing needs of every enterprise that struggles with massive data and converged analytics on the path to digital transformation.
---
Brandon Draeger
Hewlett Packard Enterprise
twitter.com/brandondraeger
linkedin.com/in/brandondraeger//
hpe.com/servers

Find out about the latest live broadcasts and on-demand webinars
Read more

Visit this forum and get the schedules for online Expert Days where you can talk to HPE product experts, R&D and support team members and get answers...
Read more
View all
© Copyright 2021 Hewlett Packard Enterprise Development LP