>

>

>

Achieve optimal performance at scale with high per...
Forums

Blogs

Information

English

Achieve optimal performance at scale with high performance fabrics for HPC
High-speed fabrics improve cluster reliability and availability and enable systems to run at optimum speeds. Solutions from HPE and partners are the ideal pairing for HPC clusters and data center applications.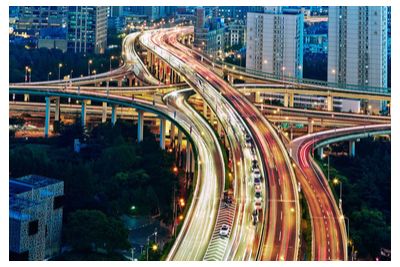 High performance computing (HPC) is unlocking a new era of speed and productivity to fuel business transformation. Rapid advancements in HPC capabilities are helping organizations operate faster and more effectively than ever, but in today's fast-paced marketplace, a new generation of technologies is required to reach greater scalability and cost-efficiency.
HPE is committed to helping organizations accelerate critical applications and workloads and optimize IT operations. Together, HPE and its partners are introducing groundbreaking new technologies to help organizations leverage the full power of their HPC deployments to drive innovation—faster. HPC solutions are integral to business growth and ongoing digital transformation, and combined with high-speed fabrics, these powerful pairings can boost the performance of HPC applications and accelerate a variety of diverse workloads. Today's organizations are adopting high-performance fabrics backed by next-generation HPE servers to provide increased scalability, compute density, and reliability while reducing power-consumption.
Accelerating HPC capabilities
A fast, scalable fabric is essential to maximize business productivity. High-speed interconnect fabrics improve cluster reliability and availability as well as enabling systems to run at optimum speeds. For example, Intel® Omni-Path Architecture (Intel OPA) and HPE solutions drive increased speed and performance to HPC clusters and data center applications, which empowers organizations to streamline operations as well as optimize HPC workloads—such as virtualization, data analytics, next-generation sequencing, and more. With this boost in performance, IT departments can operate faster and more effectively, all at a reduced operational cost.
Innovating for economic success
The HPE Apollo 6000 Gen10 server family is one portfolio designed to support the latest interconnect technologies, allowing IT to scale to tens of thousands of nodes without breaking the bank. This powerful server family delivers air-cooled HPC at rack scale to significantly reduce TCO of HPC deployments. HPE Apollo 6000 Gen10 servers empower organizations with key advantages:
Extreme compute experience: Leverage an optimized design for exceptional application performance, lower latency, and enhanced storage capabilities.
Rack scale efficiency: Rapidly deploy, service, and manage HPC deployments with improved reliability and integrated high-speed fabrics.
Optimized for TCO: Reduce IT deployment time and support costs through increased cluster performance and reduced power consumption and reduce cooling costs.
These integrated solutions are purpose-built to power some of the most robust HPC machines. For instance, Bridges at the Pittsburgh Supercomputing Center (PSC) is one system that leverages HPC solutions to enable groundbreaking performance. HPC servers from HPE coupled with Intel OPA are helping the PSC execute increasingly data-intensive workloads with unmatched speed and flexibility.
To learn more about HPC solutions that are improving business results, follow me on Twitter at @seidleHPC. And for the latest news and updates on groundbreaking technologies from HPE, check out @HPE_HPC.

About the Author
Bill_Seidle
As the manager of HPC and AI Portfolio Marketing within the Hybrid IT Group at HPE, I lead a worldwide marketing team that develops our HPC and AI differentiated messaging, competitive positioning and value proposition, creates best-in-class supporting assets and digital content and amplifies our compelling message leveraging a variety of web, social, digital and traditional media formats.
Starting June 22

THE FUTURE IS EDGE TO CLOUD Prepare for the next wave of digital transformation. Join our global virtual event. June 22 – 24
Read more

Find out about the latest live broadcasts and on-demand webinars
Read more
View all
© Copyright 2021 Hewlett Packard Enterprise Development LP