>

>

>

Advancing HPC and AI innovation with a new breed o...
Forums

Blogs

Information

English

Advancing HPC and AI innovation with a new breed of computing
What can you expect from the new breed of accelerated computing? Exactly what you need — performance and flexibility with enterprise security and manageability. The HPE Apollo 6500 Gen10 System delivers it.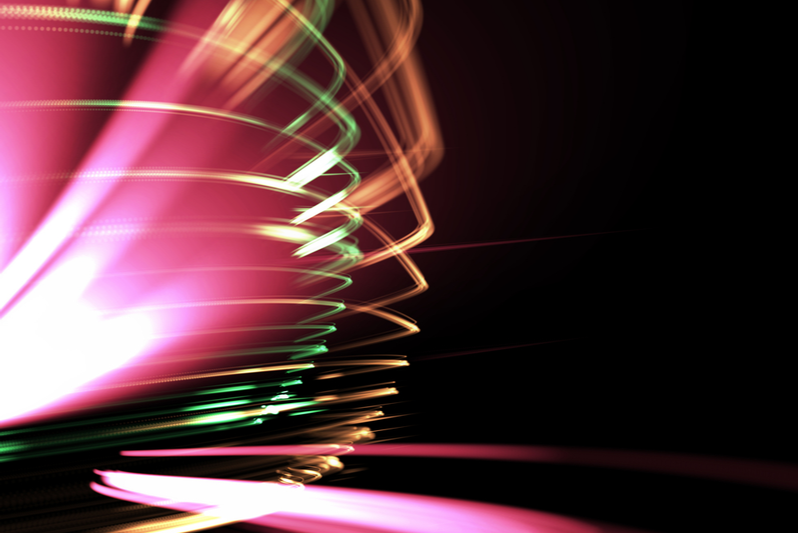 The digital universe is growing at an incredible rate, driving enterprises to search for more effective ways to harness explosive data volumes. According to Gartner's 2019 CIO Survey, two of the top three goals of CIOs are focused on AI and advanced analytics. Now, businesses in a range of industries are racing to uncover deeper, faster insights to improve their operations and revenue.
Breakthrough technologies like high-performance computing and artificial intelligence have introduced new data applications which are transforming the way we think, work, and innovate. HPC and AI capabilities enable businesses to derive massive insight for uses such as image recognition, drug discovery, fraud detection, climate monitoring, speech translation, and autonomous vehicles. These developments empower organizations to face their biggest problems with superior levels of intelligence, speed, and precision.
However, the rise of HPC and AI poses major demands on compute performance. Legacy technologies are no match for the massive influx of data and analysis required to execute these complex workloads. As HPC and AI continue to evolve, many businesses are struggling to unleash the full value of their data due to technology constraints and limited expertise. In fact, Gartner projects that 50% of organizations lack sufficient AI and data literacy skills. To overcome these challenges, businesses need a new breed of technology to modernize their IT environments.
A powerful new era of computing
Accelerated computing is revolutionizing business intelligence in areas like manufacturing, life sciences, healthcare, financial services, aerospace, agriculture, and retail. Accelerated computing solutions free up the CPU by moving the most demanding workloads tasks to the GPU to harness massive processing power. As a result, businesses across these industries are optimizing their technology environments with extreme capacity and agility to execute diverse analytics workloads.
HPE is pioneering a new era of computing, offering advanced solutions that provide industry-leading performance and
HPE Apollo 6500 Gen10 Systemflexibility with the enterprise security and manageability you demand to expand HPC and AI usage. HPE Apollo 6500 Gen10 Systems are a breakthrough in accelerated computing which deliver exceptional performance, faster insights, and enhanced security to fuel better business outcomes. This innovation is flexible to meet a range of data center requirements while ensuring rock-solid availability and reliability at the enterprise level. HPE understands the complexities of HPC and AI, and our customers are excelling with purpose-built solutions like the HPE Apollo 6500 Gen10 System in addition to hands-on guidance from HPE experts. Here are some of their successes.
The refinery of the future
Texmark Chemicals is a crucial link in the petroleum product supply chain, specializing in contract manufacturing as well as the production of DCPD products. Texmark wanted to find better methods to drive plant performance and quickly adapt to customer and operational requirements. However, limited visibility made maintaining a safe and effective operating environment time-consuming and labor-intensive.
To overcome this issue, the company launched a multi-phase project to deploy an end-to-end Industrial Internet of Things (IIoT) solution, combining the HPE Apollo 6500 Gen10 System with services from HPE Pointnext to accomplish its vision of an intelligent plant.
Texmark implemented breakthrough IIoT applications backed by HPC performance to gain visibility across its operating environments by rapidly collecting and analyzing process data from censored devices. IIoT insights enabled the company to increase up-time and ensure uninterrupted productivity with preventative maintenance, support a safer and more connected workforce, and improve customer satisfaction.
The HPE Apollo 6500 Gen10 System enabled Texmark to achieve smart plant performance, operationalizing real-time insights to automate worker safety, unlock new efficiencies, and reduce planned maintenance costs by 50%.
AI-powered academic research
NYU Abu Dhabi is part of the global NYU academic network. As a major research center, their mission is to provide exceptional education and critical research in diverse fields including linguistics, cognitive neuroscience, and climate science.
NYU Abu Dhabi is conducting advanced AI-driven projects in its state-of-the-art HPC center to uncover life-changing knowledge. The university aimed to apply deep learning capabilities to optimize a range of high-level research projects. To achieve this, NYU Abu Dhabi utilized the HPE Apollo 6500 Gen10 System powered by NVIDIA® GPU technology to facilitate deep learning. With the help of HPE Datacenter Care from HPE Pointnext, the university built an agile, cloud-like HPC environment that allows researchers to harness the power AI for new challenges that were previously impossible:
Nearly 100X increase in performance for applications in computational chemistry
Reduced functional MRI processing of brain scans from 12 hours to 4 hours
Processes run on a CPU core in approximately 300 milliseconds are now completed in 3.3 milliseconds on a GPU in the AI cluster
This world-class HPC cluster has elevated NYU Abu Dhabi to a leading global research institution. The HPE Apollo 6500 Gen10 System accelerated critical discoveries, with the ability to process 385 teraflops with a storage capacity of over 2.8 petabytes. Now, researchers are free to explore new ideas without computational limitations.
Deep learning for smart manufacturing
Daido Steel is a leading producer of specialty steel that supports global economic growth. Their objective was to employ smart manufacturing capabilities to promote materials informatics in product development, optimize and standardize inspections, and extend quality control with prescriptive analytics.
Daido Steel built an integrated deep learning solution based on the HPE Apollo 6500 Gen10 System. Utilizing HPE Pointnext Services for hybrid cloud, the company was able to leverage peak performance to enhance IoT data collection and create new models for inference processing at the edge.
Daido Steel combined AI and container technologies to optimize GPU allocation in order to expand its use of advanced analytics. Based on the HPE Apollo 6500 Gen10 System, this solution established a common platform for researchers to build deep learning models that decreased setup time by at least 90% while increasing production yields. As a result, Daido Steel dramatically accelerated its materials processes and streamlined inspections, freeing researchers from infrastructure management to prioritize business growth.
Unleashing the future of HPC and AI
At HPE, our goal is to unleash HPC and AI innovation across all industries. We are continuously developing leading-edge technologies and services to enable more complex and diverse workloads as well as robust data applications. We are committed to being the long-term partner that businesses trust to take on their greatest challenges. Our customers are realizing vast operational improvements and competitive advantage, and now, it's your turn.
With this commitment, HPE will soon introduce the next generation of this powerful portfolio. HPE Apollo 6500 Gen10 Plus Systems will deliver unprecedented flexibility and performance to achieve economical AI and deep learning. These groundbreaking systems feature rock-solid, enterprise-level reliability, availability, and serviceability to prepare your business for success.
This is the future of HPC and AI. Visit us online to learn how HPE can help you innovate your business. And for exclusive content around Apollo 6500 Gen 10 Plus Systems from product experts, make sure to register for SC20! We look forward to seeing you in a virtual setting this year.
Greg Schmidt
Hewlett Packard Enterprise
twitter.com/hpe_hpc
linkedin.com/showcase/hpe-ai/
hpe.com/info/hpc

Find out about the latest live broadcasts and on-demand webinars
Read more

Visit this forum and get the schedules for online Expert Days where you can talk to HPE product experts, R&D and support team members and get answers...
Read more
View all
© Copyright 2022 Hewlett Packard Enterprise Development LP