>

>

>

Crossing the enterprise bridge to HPC
Forums

Blogs

Information

English

Crossing the enterprise bridge to HPC
Learn more about the HPE Apollo 20 System, the new high performance computing (HPC) system that's ideal for data-intensive workloads.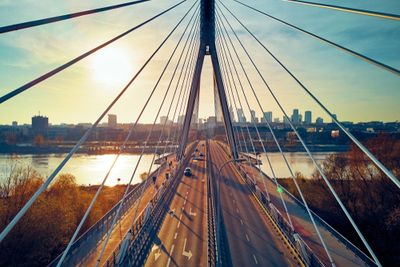 Today, HPC is making a huge impact across many commercial industries, with many others still coming up to speed. No longer restricted to academia and government laboratories, HPC has hit the mainstream, bringing enterprise customers compelling solutions that range from online fraud protection to the development of new medicines.
HPE, the world's leading provider of supercomputing,[1] has been instrumental in the design, configuration, testing, and delivery of complete HPC systems to fit the diverse needs of all enterprises. But it all begins with the consumer, and making sure their unique needs are met.
Matching performance to workload
Deciding on an HPC system can be like buying a new car: There are a lot of appealing options that may conjure images of off-roading across the desert, when in reality you rarely leave the city. To get the greatest return on your HPC investment, you need to match your workloads to the system, and this can vary dramatically by industry.
The newly released HPE Apollo 20 System is designed for standard HPC workloads and applications, including Artificial Intelligence (AI). It is geared for industries that require a lot of server memory, uncompromised compute density, and scalable performance.
The Apollo 20 is built on the 2nd Gen Intel® Xeon® 9200 family of processors which offer unmatched 2-socket performance leadership across popular workloads. The 92xx processors can reportedly achieve an average 2x performance improvement over Intel Xeon Platinum 8180 processors, and up to 30x AI performance with Intel DL Boost[2]. Available in 32, 48, or 56 cores, with 12 DDR4 memory channels per CPU, and 8–128 GB memory capacity, the 9200 series processors truly empower this highly integrated high-density compute solution from HPE.
Don't worry… it's cool
With high-density components comes high heat production. That is why both the 1U and 2U compute modules come with liquid-cooled or air-cooled options, depending on the processor's power consumption. HPE is a strong leader in the development of efficient liquid-cooling systems—a necessary component for the future of HPC and supercomputing simply because of the heat-carrying limitations of air versus water. Water, because of its high specific heat and its higher density is capable of transferring a lot more heat energy than air, so liquid cooling delivers an incredible efficiency increase without the excess noise generated by fans.
Usage scenarios for Apollo 20
The HPE Apollo 20 System is ideally suited for use in data-intensive industries, including oil and gas, finance, manufacturing, and life sciences. To better understand these demands, let's look into the challenges that some of these industries face.
In the field of oil and gas exploration, companies must effectively manage and store exabytes of seismic data, maps, and more. They need the processing power to turn that data into real-time analytics to help optimize production, reduce environmental risks, and enhance operational safety. They may want to institute machine learning to help increase success in identifying and drilling future wells.
Elsewhere, a renowned public research university is performing cancer genome research. Each genome file, representing the DNA record from a tumor or normal tissue, equals 300GB, every case has two of these files: the cancer genome and the normal genome. They routinely collect up to PB of data each month that needs to be processed, analyzed, and securely stored.
In both of these industries, there is sizeable data to store, but the actual workloads could be quite different and require different amounts of memory and compute. Your system needs to scale appropriately for whatever demands the future might bring.
Value beyond compute
While cutting-edge components and blazing performance are great, the hardware and software must work optimally together. The HPE Apollo 20 System offers an integrated and validated high-performance software environment for Intel® Xeon®. The water-cooled models are factory configured and tested and ready to be deployed on-site.
Matching workloads to performance can be daunting, but this is another place where HPE customer support can provide valuable insight based on solid experience.
All models receive factory integration of software, so users need only install their own applications. Combine that with HPE's Global Service and Management software, Performance Cluster Manager, Pointnext Services Level 1 + 2 support, and end-to-end expertise in cooling and facility management, and you are ready to get to work.
[1] Based on number of systems on the TOP500 list.
[2] "2nd Gen Intel® Xeon® Scalable Processors Brief. Intel.com https://www.intel.com/content/www/us/en/products/docs/processors/xeon/2nd-gen-xeon-scalable-processors-brief.html
---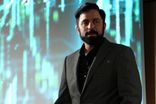 Meet Server Experts blogger Sammy Zimmerman, Super Computing Segment Manager for HPC and AI Product Management at HPE. Hewlett Packard Enterprise.

Server Experts
Hewlett Packard Enterprise
twitter.com/HPE_HPC
linkedin.com/showcase/hpe-servers-and-systems/
hpe.com/servers
Starting June 22

THE FUTURE IS EDGE TO CLOUD Prepare for the next wave of digital transformation. Join our global virtual event. June 22 – 24
Read more

Find out about the latest live broadcasts and on-demand webinars
Read more
View all
© Copyright 2021 Hewlett Packard Enterprise Development LP