>

>

>

Cut Oracle licensing costs with HPE Superdome Flex
Forums

Blogs

Information

English

Cut Oracle licensing costs with HPE Superdome Flex
Many organizations grapple with Oracle licensing costs as their servers and databases grow in volume and complexity. Learn the three ways HPE Superdome Flex provides a hardware solution to license cost woes.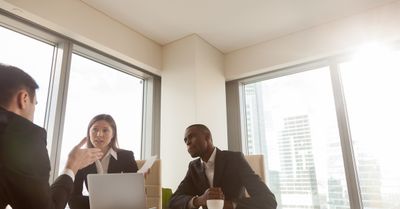 If yours is like most organizations, you've probably grappled with Oracle licensing costs at some point. As business grows, your servers and databases will inevitably grow with it, and you have to work to have enough processing power for mission-critical workloads. In doing so, hardware over-provisioning is difficult to avoid. And when that happens, higher license costs invariably ensue.
To make matters worse, audits often uncover unexpected increases in Oracle licensing costs, as growing business complexity brings the further complication of over-deployed Oracle licenses—an issue that's hard to avoid, as Computerworld UK notes.
Yet, it can also be challenging to avoid over-subscribing Oracle licenses when trying to keep up with business growth or new solution deployments. Making sure you have sufficient software licenses while keeping an eye on cost is a tough balancing act.
HPE Superdome Flex, however, provides a hardware solution to these license cost woes.
Tackling rising Oracle licensing costs
Is your organization being flooded by data? If so, you likely depend, at least in part, on Oracle Database for transactional and analytical processing of this data, with many of hese workloads critical to your core operations. However, relentless data and user growth mean these operations require more infrastructure (either on-premise or in the cloud), and then more Oracle licenses, driving up costs. Even more so if you're depending on scale-out clusters of small servers that require licensing for Oracle Real Application Clusters (Oracle RAC).
Oracle core factor-based software licensing is not cheap. As noted in a recent HPE podcast, a license for Oracle Enterprise Edition on an x86 server is over USD$23,000 per processor core, while an Oracle RAC license is over USD$11,000 per each x86 core. If you're running IBM Power then it's even more expensive—approaching double what you'd pay for an x86-based system. Add to that your climbing maintenance and support costs, as well as unexpected costs from Oracle license audits, and there's pressure to maximize the benefits from each additional processor core license you're paying for.
However, your existing technology may get in the way. Aging or inadequate infrastructure hardware may not be able to keep up with increasing transaction volume and database size. It can also be tough to leverage alternatives if you're constrained by your Oracle licensing costs or if you have Oracle products configured for specific workloads.
The pressure isn't showing any signs of waning as data volumes within businesses hit terabyte levels. Despite all these complications, though, it's your IT team's job to rise to the occasion and meet your business's performance and service-level needs on budget.
The good news is that there is a way to get the performance and continuity you need for the core databases you rely on and stay within budget. That's where HPE Superdome Flex comes in.
Three ways HPE Superdome Flex reigns in Oracle costs
By uniting scale-up performance with extreme RAS in an x86 system, HPE Superdome Flex helps you maximize performance and assure continuity for your mission-critical workloads on Oracle without depending on costly clustering software or proprietary platforms. There are three main ways it can help address Oracle licensing costs:
1. Improved per-core performance
First, look to Superdome Flex to increase database performance per processor core. That matters, of course, because Oracle licenses are priced according to the number of processor cores in the system, and insufficient per-core performance means adding more compute resources and database licenses to meet business requirements.
The HPE podcast mentioned above noted that a single scale-up HPE Superdome Flex with next-generation x86 processors delivers 30-to-50 percent more speed. Combine that with its processor flexibility and scale-up design—scaling from 4-to-32 sockets in 4-socket modules and offering Xeon processors with 4-to-28 cores—and you can address demanding workloads without cluster latency or the burdens of cluster management.
2. Reduced cluster licensing
Many data centers cluster multiple small, two-socket servers together using Oracle RAC to handle larger workloads. This can add nearly 50 percent to licensing costs. However, a scale-up HPE Superdome Flex can handle most of those large workloads with the same—or even better—performance without needing expensive clustering software.
The continuity won't suffer either because adding HPE Serviceguard for Linux and Oracle Data Guard, Superdome Flex provides the highest levels of availability.
3. UNIX-like performance and availability
Finally, if you migrate from a legacy UNIX server, you can slash your Oracle licensing costs by as much as half—and slash server support costs, too. Superdome Flex can provide you with UNIX-like performance and availability for Oracle workloads for the cost of a conventional x86 system.
Of course, in order to enjoy the three benefits listed above, you'll need to characterize your workloads and design the optimal solution. You can use HPE's Oracle Performance and Cost Assessment to help you identify performance bottlenecks that are inflating the licensed cores. This will help you determine the right size and mix of infrastructure appropriately.
Get Oracle performance with x86 economics
If you're at a crossroads and wondering how to replace your legacy UNIX platforms with an industry-standard x86 platform, HPE Superdome Flex might be your answer. It can give you the advantages of a standardized, easy-to-manage platform for critical Oracle workloads without costly support or the need for specialized staff. On top of that, Superdome Flex can help reduce Oracle licensing costs without sacrificing UNIX-like reliability and availability, and it provides you with a high-performing scale-up environment.
---

Meet Infrastructure Insights blogger Gary Hilson. Gary has more than 20 years of experience writing about business, information technology, and innovation in a variety of roles, including journalist, editor, public relations consultant, and corporate communicator.

Insights Experts
Hewlett Packard Enterprise
linkedin.com/company/hewlett-packard-enterprise


Starting June 22

THE FUTURE IS EDGE TO CLOUD Prepare for the next wave of digital transformation. Join our global virtual event. June 22 – 24
Read more

Find out about the latest live broadcasts and on-demand webinars
Read more
View all
© Copyright 2021 Hewlett Packard Enterprise Development LP