>

>

>

Easily scale your operations with Hybrid HPC
Forums

Blogs

Information

English

Easily scale your operations with Hybrid HPC
Hybrid HPC extends HPC utilization through a variety of cloud-based services. This ensures greater agility and scalability to execute demanding workloads, and allows users to pay for the resources they consume.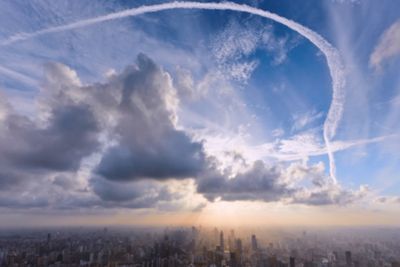 High performance computing (HPC) is a powerful development that is helping organizations of all sizes evolve, compete, and grow. With superior compute performance and increased capacity, industries are dramatically increasing the speed and quality of operations and driving major improvements to customers satisfaction and business results. However, many users are not equipped to invest in or manage the latest HPC tools. To promote digital transformation, HPC must be accessible to researchers, scientists, engineers, and entrepreneurs of every size and scope—regardless of their technology resources or level of expertise.
Today's developers are striving to maximize the impact of HPC by making adoption easy and affordable. Hybrid HPC, also known as HPC in the Cloud, provides a better compute experience through a variety of cloud-based HPC services. Utilizing cloud technologies and operating models such as Cloud Management Platforms, IaaS, and PaaS, pay-per-use allows users to select the best place to run their workload, on-premises, off-premises, and in the public cloud. This ensures greater agility and flexibility.
Extending HPC capabilities
Hybrid HPC is key to optimizing compute resources and managing costs efficiently. With the ability to pay per use, users can eliminate costly upfront investments and operate purely on OPEX-based HPC services. This not only enables on-demand access to a wide range of applications and services, but also boosts business agility and helps users quickly and continuously adapt their deployments.
The benefits of Hybrid HPC utilization are changing the game for many users:
Greater accessibility and adaptability
Enhanced scalability to accommodate evolving operational and industry requirements
Simplified management of on-premises technology
Elimination of data center management and restrictions
Customizable HPC deployments
Hybrid HPC empowers users to dynamically provision compute resources to optimize productivity. Implementing a hybrid infrastructure combines the best of both worlds—the security and performance of on-premises / off-premises environments with the extreme flexibility and on-demand capabilities of the cloud. This valuable combination is enabling users to harness HPC-level performance in addition to cost-effective, consumable resources.
Democratizing Hybrid HPC
The Pittsburgh Supercomputing Center (PSC) is one organization that is expanding the use of breakthrough supercomputing capabilities by delivering extreme storage, memory, and processing power through Hybrid HPC (PSC uses the term HPCaaS). Its robust supercomputer, Bridges, offers 10 petabytes of persistent data storage and 1.35 petaflops of computational speed to solve the greatest challenges in science and engineering, including sequencing DNA and training models for artificial intelligence applications.
Bridges is fueling the research of users around the globe. Now, the PSC has made this platform available through intuitive desktop interfaces, which allow users to turbocharge their research projects without having to learn specialized HPC skills or exceeding their budgets. Leveraging convenient software and flexible resources, both traditional and nontraditional HPC users can capitalize on Bridges' supercomputing capacity with the ease of using a laptop.
To learn more about the benefits of HPC and how Hybrid HPC can bring value to your organization, I invite you to connect:
Bill Mannel
VP & GM - HPC & AI Segment Solutions
You can also visit @HPE_HPC to check out the latest HPC solutions.
Starting June 22

THE FUTURE IS EDGE TO CLOUD Prepare for the next wave of digital transformation. Join our global virtual event. June 22 – 24
Read more

Find out about the latest live broadcasts and on-demand webinars
Read more
View all
© Copyright 2021 Hewlett Packard Enterprise Development LP