>

>

>

Embracing a new kind of compute with supercomputin...
Forums

Blogs

Information

English

Embracing a new kind of compute with supercomputing technologies
HPE and AMD are preparing organizations to enter the next era of compute with unmatched performance. Our solutions that include the latest supercomputing technologies to modernize your IT environment and keep it resilient for years.
Today's global economy is fast-paced and competitive. Organizations face several pain points as they begin their journeys to innovation:
Accommodating the data explosion/new business models
Managing increasingly sophisticated workloads while providing the flexibility to execute escalating workflows
Meeting data center power and cooling demands
Leveraging on-demand or elastic consumption
Working with limited IT resources
The ability to perform quickly, efficiently, and at scale is key to keep pace with ever-changing trends and business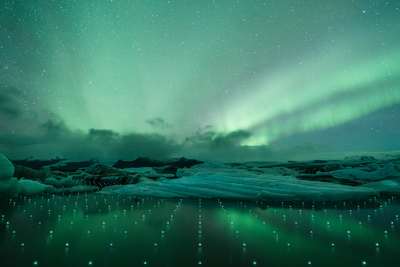 requirements. To do so, organizations are turning to supercomputing technologies that can run high utilization workloads today and into the future.
One of the greatest benefits of supercomputing is the capacity to transform rapidly and gain immediate time to value Supercomputing technologies are built for continuous evolution, helping to prepare a new era of compute across multiple use cases and sizes of deployment. These architectures can be deployed into production and adapted as needed.
Organizations can implement this next-generation compute for a broad range of uses—including big data, edge computing, high performance computing, artificial intelligence, virtualization, and simulation. Any size workload is a supercomputing workload with applications in manufacturing, financial services, energy and gas, life sciences, earth sciences, climate, and academia.
HPE and AMD are collaborating to jumpstart the journey to greater performance and groundbreaking results, introducing cutting-edge technologies across compute, interconnect, storage, and software that are engineered with your biggest challenges in mind. Our solutions include supercomputing innovations that can be easily deployed and utilized at any scale. When powered by AMD EPYC™ server processors and AMD Instinct™ GPUs, HPE supercomputing technologies are pioneering the next generation of discovery and achievement. Built on the world's highest performing server processor and the world's fastest HPC GPU, AMD provides the compute power you need to bring faster time to insight and accelerate discoveries.1
By adopting a purpose-built system integrated with supercomputing technologies, organizations can pursue innovation faster with faster time to value and increased value with solutions offering both air and liquid cooling capabilities. With AMD EPYC™ processors you get the performance you need with over 200 world records across a variety of workloads. Organizations that take advantage of these game-changing benefits will be positioned to work, compete, and excel in their industries.
Preparing to transform today
Supercomputing technologies from HPE can help organizations capitalize on the Run-Grow-Transform (RGT) Model. Many are focused on running their operations, which means completing the necessary tasks to keep an IT environment functioning. Organizations in the "run" category want to increase operational efficiencies to maintain their current level of performance. However, expanding on these capabilities is essential to enhance how they work, adapt to changing requirements, and grow. The most successful organizations are constantly searching for new technologies and business opportunities in an effort to shift their budgets from running and growing to supporting ongoing transformation.
Understanding the RGT Model is key to develop new IT capabilities and drive business value to new heights. HPE is enabling organizations to enter the next era of compute with unmatched performance for all areas of operation. We provide cutting-edge technologies that accelerate critical insights as well as boost profits through data center transformation, with the compute power and speed organizations need to tackle increasingly diverse and complex workloads. These solutions include significant advancements in supercomputing to modernize your IT environment and keep it resilient for years.
Are you ready to embrace a new kind of compute? Visit us online to explore how supercomputing technologies can empower your future.
Would you like to apply for our HPE Insiders for HPC client-only community? It is a dedicated invitation-only space to keep you informed, give you your seat at the table, and provide the opportunity to connect with your peers.
1 Results as of 04/14/2021 using SPECrate®2017_int_base. The AMD EPYC 7763 scored 839, http://www.spec.org/cpu2017/results/res2021q1/cpu2017-20210219-24936.html which is higher than all other 2P scores published on the SPEC® website. SPEC®, SPECrate® and SPEC CPU® are registered trademarks of the Standard Performance Evaluation Corporation. See www.spec.org for more information.
---
Bill Mannel
VP & GM, HPC
twitter.com/Bill_Mannel
linkedin.com/in/billmannel/
linkedin.com/showcase/hpe-servers-and-systems/
hpe.com/info/hpc
Starting June 22

THE FUTURE IS EDGE TO CLOUD Prepare for the next wave of digital transformation. Join our global virtual event. June 22 – 24
Read more

Find out about the latest live broadcasts and on-demand webinars
Read more
View all
© Copyright 2021 Hewlett Packard Enterprise Development LP