>

>

>

Experience memory & storage solutions that will tr...
Forums

Blogs

Information

English

Experience memory & storage solutions that will transform your data performance
Intel® Optane™ promises to reduce lag time to speed analytics and provide game-changing data performance. Backed by powerful HPC solutions from HPE, organizations are making the most of their data.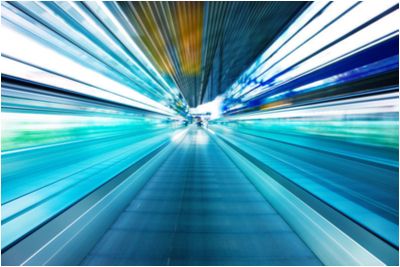 High performance computing (HPC) has revolutionized the way we harness insight, leading to a dramatic increase in both the size and complexity of HPC systems. Today's organizations leverage massive datasets which allows them to optimize IT environments, drive profits, and accelerate time to discovery; however, increasingly complex workloads can put a major strain on the CPU.
As rising data volumes require more memory and faster storage, the most successful storage platforms are now built to behave like system memory. Non-volatile memory (NVM), a novel approach to storage, is a type of memory that holds saved data even if the system is powered off. While NVM is commonly used for long-term data storage, Intel® has introduced a new breed of NVM to reduce lag time between data and the processor in to order to speed analytics and provide game-changing data performance. Intel® Optane™ is the world's most responsive data center SSD. With a combination of low latency, high endurance, and high throughput, Optane™ is engineered to break through storage bottlenecks and accommodate data growth. Backed by powerful HPC solutions from Hewlett Packard Enterprise (HPE), organizations can support larger, more affordable datasets.
Transforming data storage capabilities
Optane™ creates a new storage tier for data between the hard drive and the processor. This configuration works to accelerate applications for fast caching and storage, ramping up data analytics, and ensuring real-time access for users across the network. And with the ability to recognize patterns in system behaviors, the technology can store frequently-accessed files and data in a memory module to enable a faster, more responsive compute experience and significantly enhance workload execution. Intel® Optane™ Memory rapidly boots, locates and saves files, launches applications, and delivers superior storage capacity compared to traditional memory. Organizations stand to gain a great deal from this revolutionary technology:
8x faster performance
60x better service
40x faster response times
10x greater endurance
Breakthroughs in NVM solutions will empower new levels of performance—from system acceleration, caching, and storage to memory expansion, making it the ideal choice for organizations looking to harness the full potential of their data. Alibaba, one of China's leading e-commerce organizations, is using Optane™ to help manage over a billion dollars in sales each day. Implementing a fast, scalable storage platform is critical to keep pace with a staggering number of transactions, and with a robust pairing of HPC and NVM capabilities, Alibaba can operate with confidence, boosting critical business applications and enhancing service quality to drive business growth.
Adopting fast, flexible solutions
HPE and Intel have teamed up to deliver industry-leading storage capabilities, helping organizations operate with maximum efficiency and gain competitive advantage. HPE 3PAR StoreServ Storage is just one solution that can work with Optane™ to turbocharge system performance. This tier 1 all-flash data storage array can scale from midsize enterprises to the largest service providers to offer extreme application performance. HPE also plans to offer Optane™ SSDs as a media option in future 3PAR arrays, which is expected to reduce the latency of all-flash arrays from 400 microseconds and 1 millisecond to 200 microseconds.
Explosive data volumes are challenging organizations to adopt a new generation of solutions to effectively store, analyze, and operationalize intelligence. Together, HPE and Intel are helping organizations turn this struggle into a valuable opportunity. To learn more about cutting-edge storage solutions that are accelerating insight, I invite you to follow me on Twitter at @Bill_Mannel. And check out @HPE_HPC for the latest news and updates on HPC innovations.
Featured articles:
Starting June 22

THE FUTURE IS EDGE TO CLOUD Prepare for the next wave of digital transformation. Join our global virtual event. June 22 – 24
Read more

Find out about the latest live broadcasts and on-demand webinars
Read more
View all
© Copyright 2021 Hewlett Packard Enterprise Development LP