>

>

>

Fueling AI innovation with a new breed of accelera...
Forums

Blogs

Information

English

Fueling AI innovation with a new breed of accelerated computing
The new HPE Apollo 6500 Gen10 is a groundbreaking server designed to tackle the most compute-intensive HPC and deep learning workloads. With superior speed, density, and performance, HPE is reinventing what it means to compute.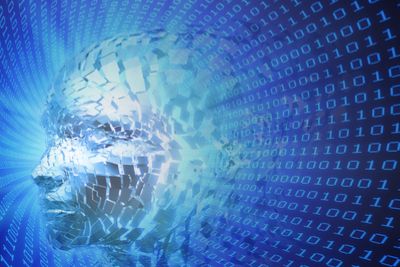 A major transformation is happening now, as technological advancements and escalating volumes of diverse data drive change across all industries. Cutting-edge innovations are fueling digital transformation on a global scale, and organizations are leveraging faster, more powerful machines to operate more intelligently and effectively than ever.
Today, HPE announced the new HPE Apollo 6500 Gen10 server, a groundbreaking platform designed to tackle the most compute-intensive high performance computing (HPC) and deep learning workloads. Deep learning—an exciting development in artificial intelligence (AI)—enables machines to solve highly complex problems quickly by autonomously analyzing and learning from enormous datasets. Backed by the robust HPC capabilities of the HPE Apollo 6500 Gen10, organizations can uncover deep insight at lightning speeds and turbocharge data analytics to optimize decision-making, utilize predictive analytics, enhance business processes, resolve hidden problems in data, and much more.
This breakthrough solution is the next step in AI innovation, and with enhanced levels of speed, density, and performance, HPE is reinventing what it means to compute.
Empowering a new age of intelligence
AI is increasingly being used to accelerate innovation and drive competitive advantage across a number of industries and applications. Organizations are now utilizing deep learning techniques to explore a new breed of analytics and speed time to insight. However, many lack the tools or expertise necessary to harness the full power of deep insight.
Our goal is to help organizations increase workplace productivity and realize unmatched data-driven intelligence. And with leading-edge solutions and services for HPC and AI/deep learning, we are committed to industrializing deep learning for faster intelligence.
The HPE Apollo 6500 Gen10 offers peak levels of efficiency and simple configurability to deliver automated intelligence in real time, as well as high-density performance and seamless scalability to rapidly train deep learning models for more immediate results. The platform utilizes a leading combination of the new NVIDIA® Tesla® V100 32GB GPUs, robust hardware, networking, and memory to support a variety of deep learning workloads and to execute learning and inference at breakneck speeds. The massively parallel processing power of NVIDIA GPUs works to minimize training time on vast datasets to enable ultra-scale, real-time data analytics. Furthermore, the server infrastructure is optimized to ensure simplicity and a lower TCO. By integrating its power supplies, the new generation offers parallel performance in a cost-effective platform, featuring low-capacity racks and drastically simplified deployment.
The HPE Apollo 6500 Gen10 is an effective solution for AI, offering the reliability, enterprise-grade HPC capabilities, and GPU-accelerated performance to streamline deep learning adoption and equip organizations for the future. According to Pankaj Goyal, Vice President of Hybrid IT Strategy and AI for HPE, "Making AI real for a broad range of applications, deep learning relies on HPC to identify patterns and relationships within massive amounts of data—however, traditional high performance systems are unable to keep pace with these requirements. The HPE Apollo 6500 Gen10 system is purpose-built to enable organizations of all sizes to realize the benefits of deep learning faster than ever before."
Unleashing the power of accelerated computing
HPE and our partners have a strong track record of delivering comprehensive, workload-optimized solutions for AI and deep learning. With the addition of the HPE Apollo 6500 Gen10, organizations will be better-equipped to "get started" with deep learning—leveraging the right solutions to rapidly develop models, scale and integrate innovative technologies, and optimize their environments for maximum performance.
Organizations stand to gain a great deal from this GPU-accelerated system:
Quickly derive intelligence from ubiquitous data
Handle complex, unstructured data workloads with extreme accuracy
Standardize deep learning applications
Simplify and reduce the cost of current data environments
Differentiate products and services to improve business outcomes
The HPE Apollo 6500 Gen10 is expertly engineered for ease of use and provides organizations the reliability, availability, and performance to leverage compute-demanding deep learning workloads. Additionally, the platform supports eight NVIDIA Tesla V100 GPUs to dramatically increase application performance. Enabling 3X faster model training than previous generations(1) and up to 125 teraflops of mixed performance per node, NVIDIA Tesla V100 is the world's most advanced data center GPU—now providing 2X the memory capacity to improve performance for HPC and deep learning workloads. These new powerhouse GPUs help to improve AI accuracy by training neural networks in hours or days, instead of weeks or months. In fact, applications like seismic, climate, and signal processing are up to 50% faster with NVIDIA Tesla V100 32GB GPUs.
HPE and NVIDIA have collaborated closely to develop best-of-breed solutions to perpetuate AI innovation. In addition to NVIDIA GPU technology, the HPE Apollo 6500 Gen10 supports the next generation of NVIDIA® NVLink™, a high-speed interconnect which allows data sharing at rates up to 10X faster than the traditional PCIe Gen3 interconnect. Dedicated GPU-to-GPU communication empowers highly efficient compute performance, and ensures the utmost speed and dependability as organizations run their workloads.
The HPE Apollo 6500 Gen10 will be available from HPE and its channel partners in May 2018. The system will be the newest hardware addition to the HPE Deep Learning Cookbook, a set of tools to guide the choice of optimal hardware and software configurations for deep learning workloads. HPE has collected an extensive set of performance results for deep learning workloads on the HPE Apollo 6500 Gen10 with Deep Learning Benchmarking Suite, one of the Cookbook components available on GitHub. Organizations can access these results using the HPE Deep Learning Performance Guide, an online tool which enables querying and analysis of collected performance data. With the HPE Deep Learning Performance Guide, organizations will have the opportunity to estimate the performance of their deep learning workloads on the HPE Apollo 6500 Gen10 and select the optimal hardware/software stack for their task.
For those requiring further assistance, HPE Pointnext services for AI are available to help you get started on the path to AI/deep learning innovation. Collaborate with HPE experts as you create a personalized roadmap to deeper insight.
For more information on groundbreaking innovations that are expanding deep learning and driving a new era of intelligence, I invite you to follow me on Twitter at @Bill_Mannel. You can also visit @HPE_HPC and @NVIDIADC to learn more about the revolutionary capabilities of GPU-accelerated computing.
Featured articles:
---
(1) Benchmark tests conducted by HPE in Houston in February 2018, using industry standard TensorFlow and Caffe2 frameworks and the models inception3, resnet50 and vgg16, showed that HPE Apollo 6500 Gen10 is on average 3.12 times faster that HPE Apollo 6500 Gen9.
Starting June 22

THE FUTURE IS EDGE TO CLOUD Prepare for the next wave of digital transformation. Join our global virtual event. June 22 – 24
Read more

Find out about the latest live broadcasts and on-demand webinars
Read more
View all
© Copyright 2021 Hewlett Packard Enterprise Development LP