>

>

>

Fueling HPC innovation with a powerful partner eco...
Forums

Blogs

Information

English

Fueling HPC innovation with a powerful partner ecosystem
Hybrid HPC helps users simplify on-premises environments while leveraging the flexibility and agility of the cloud. HPE's partner ecosystem has the solutions to increase performance and accelerate digital transformation.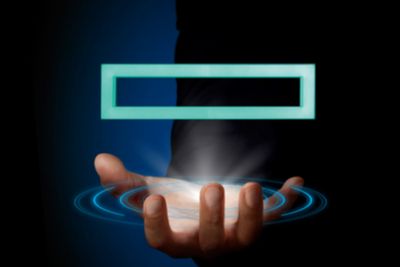 High performance computing (HPC) has unlocked revolutionary compute capabilities to tackle a range of demanding workloads and business-critical processes. Yet as IT challenges continue to escalate in size and complexity, users are looking to a new breed of HPC technologies to drive even greater levels of performance, efficiency, and scalability. HPE is working to transform the HPC space, with powerful solutions and a comprehensive partner ecosystem geared to delivering HPC applications and resources both on-premises and in the cloud.
Hybrid IT enables users to simplify their on-premises environments while leveraging the extreme agility and flexibility of the cloud. This powerful combination alleviates the stumbling blocks of legacy infrastructures—such as limited speed and processing power—in order to boost workplace productivity, increase data performance, and fuel digital innovation. HPE and partners are well-positioned to create the ideal hybrid environment by developing a variety of hybrid cloud solutions and services to accommodate unique business requirements. By integrating existing infrastructure with transformative new solutions, this ecosystem is committed to helping businesses define, implement, finance, and support hybrid HPC deployments.
Adopting the right hybrid HPC solutions
Hybrid HPC is the foundation of an optimized and automated compute experience. This transformative model provides right-sized infrastructure to handle a variety of workloads, and with greater end user control and simplified management capabilities, users can focus on improving business results and accelerating time to solution. However, finding the right partners is a critical first step.
HPE and partners play a critical role in implementing a hybrid infrastructure. With a variety of on-premises and cloud applications, services, and expertise available, users can harness the full potential of their HPC environments for a superior compute experience. To achieve this, HPE has expanded its partnerships with leading-edge companies to develop a comprehensive solutions portfolio to aid Hybrid HPC adoption—from robust applications, cloud services and management, to software-defined solutions.
To ease cloud deployments, HPE launched Cloud28+, an open community of independent cloud service providers who leverage HPE technology and the world's largest cloud aggregator. The Cloud28+ marketplace is a collaborative hub for users to explore offerings from independent service providers (ISVs) and enables partners to offer professional insight to users as they make purchases. This open environment promotes more customer choice and increased product quality, while helping partners pursue new alliances and business opportunities. Partners in the Cloud28+ ecosystem include Advania DC, UberCloud, Opin Kerfi, Equinix, Mphasis, and many others. In fact, HPE has collected data from more than 600 companies who have taken part.
HPE and Advania have partnered to help users effectively provision resources with a hybrid HPC platform. The collaboration produced a how-to video which illustrates how simple it is to allocate compute resources and discover the right mix of hybrid IT, using a dedicated self-service portal. The video presents the service provider marketplace portal, where users can easily subscribe to an HPC offering by selecting options that fit their business needs—i.e. number of servers, type of servers, type of storage, and more. Upon completion, users will receive information to access their new hybrid infrastructure.
The HPE partner ecosystem also provides a variety of management tools to help users simplify and automate their hybrid environment. Applications from HPC software partners integrate with HPE solutions to deliver superior efficiency and performance at scale. Investing in the right management tools is critical to enhancing system utilization, and a number of ISVs are collaborating to equip HPC users for success:
Workload management tools enable users to optimize complex HPC application workloads and system resources, such as Altair PBS Professional® and SLURM.
Linux development tools from industry-leading partners, like Intel® Parallel Studio XE make it easy for users to create and optimize HPC applications.
System management tools let users deploy and monitor clusters over bare metal, using HPE-integrated system management software. HPE offers the choices of HPE Cluster Management Utility for Apollo and ProLiant, HPESGI Management Suite for SGI 8600, and Bright Cluster Manager to gets clusters up and running quickly and keep them running throughout their lifecycle.
Partnering for success
Hybrid HPC solutions provide the extreme performance to handle today's and tomorrow's workloads. The HPE partner ecosystem is dedicated to helping users maximize HPC system utilization with a combination of industry-leading solutions, applications, and financial services. These collaborations have realized tremendous achievements—the prestigious HPCwire Editor's Choice Award for Best Use of HPC in the Cloud and the Hyperion Innovation Excellence Award for contributions to the Living Heart Project from UberCloud, Stanford, Dassault/Simulia, Advania, HPE, and Intel®.
For help getting started, users can visit one of the HPE Centers of Excellence (CoEs) that are dedicated to Hybrid HPC. In partnership with Intel and Advania, HPE CoEs allow users to engage with experts to create a personalized roadmap for hybrid HPC innovation.
@Bill_Mannel. You can also check out @HPE_HPC for the latest news and updates on HPC innovation and HPE's valuable partner ecosystem.
Starting June 22

THE FUTURE IS EDGE TO CLOUD Prepare for the next wave of digital transformation. Join our global virtual event. June 22 – 24
Read more

Find out about the latest live broadcasts and on-demand webinars
Read more
View all
© Copyright 2021 Hewlett Packard Enterprise Development LP