>

>

>

HPE Apollo 2000 Gen10 Plus System: Building block ...
Forums

Blogs

Information

English

HPE Apollo 2000 Gen10 Plus System: Building block for innovation and digital transformation
Learn how the new HPE Apollo 2000 Gen10 Plus system will power the HPC and AI workloads and workflows that are defining enterprise digital transformation in the Exascale Era.
We've entered a new era of computing. Commonly now known as the Exascale Era, it's driven by the need to turn today's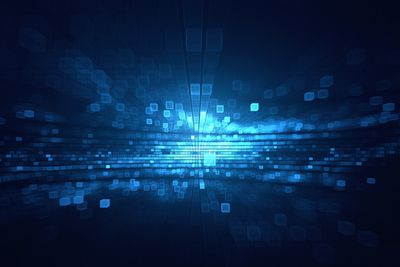 crush of new data into actionable insights. And it's marked by more varied combinations of analytics techniques that bring together high-performance computing (HPC) modeling and simulation, artificial intelligence (AI), and big data analytics into new workflows.
You can see the Exascale Era taking shape in recording-setting systems like El Capitan. Being delivered for the U.S. Department of Energy's (DOE) National Nuclear Security Administration, El Capitan will be the world's fastest supercomputer and more powerful than the top 200 fastest supercomputers in the world combined.
What makes the Exascale Era different? It doesn't start and stop at exaflops
The same macro trends driving exascale-class research computing—explosive data growth, converging HPC, AI, and data analytics workloads, and the imperative for digital transformation underlying it all—are also occurring in the broader market.
You see it in the fact that enterprises are working rapidly, transforming digitally to accelerate innovation, deliver new customer experiences, and improve operational efficiency. A big part of that journey is instrumenting every interaction with their businesses—from e-commerce, to social media, to the real-world experiences captured as Internet of Things (IoT) sensors. Capturing the data from these interactions, extracting insight from them in real-time, and successfully delivering on those workflows demands a new approach to data center architectures.
Data has changed the game for everyone
For an enterprise to transform digitally requires compute infrastructure that has the power and flexibility to drive these new data-intensive workflows. Enter Exascale Era technologies. The same technologies behind the fastest supercomputers in the world are the same technologies that very soon will put enterprises in control of their data.
At HPE, we are providing that infrastructure with our recently announced HPE Apollo Gen10 Plus system. Here, we would like to share a bit more information about the first new platform to come to market in this line, the Apollo 2000 Gen10 Plus.
The Apollo 2000, an enduring workhorse of the HPE HPC and AI compute portfolio, is only getting better as we deliver new performance, reliability, and security capabilities to power your most critical HPC and AI workloads.
Additionally, the integration of software and hardware technologies from the acquisition of Cray gives HPE the most comprehensive portfolio of supercomputing capabilities on the market. The Apollo Gen10 Plus line embodies how we will cascade Exascale Era technologies across our product line to bring a supercomputer of any size for every data center.
Why Apollo 2000 Gen10 Plus for your data center?
The Apollo 2000 Gen10 Plus system brings next-generation density-optimized, scale-out supercomputing to data centers of all sizes.
Its flexible infrastructure offers multiple storage options to support a variety of mixed I/O and workload types with up to four server trays per chassis. The HPE ProLiant XL225n Gen10 Plus server is the first of these new server trays. This 2-processor 1U half-width server tray is built on the 2nd Generation AMD® EPYC 7002 processors with support for CPUs over 240W for improved application performance. This includes new high-frequency CPUs targeted for applications in financial services and Electronic Design Analysis (EDA).
To round this out, each tray supports up to 16 DIMMS of 3200 MT/s memory per processor with 8 memory channels and 2 PCIe Gen4 slots for GPU accelerator expansion and multiple networking and high-speed fabric.
As your business evolves and your HPC and AI needs grow with your data, it's important to protect your investment with infrastructure that can grow with you. The Apollo 2000 Gen10 Plus System has been designed as the right-sized secure building block for small to any-sized clusters in traditional enterprise data centers with:
Flexible backplanes which support a variety of storage options from 0-24 SFF SAS/SATA drives to customize for workloads
2x the density of 1U servers with support for up to 4 server trays per 2U chassis
Security built in with firmware validation anchored directly into the iLO 5 silicon
The total optimized package for HPC and AI workloads, the Apollo 2000 Gen10 Plus has been purpose built to address the demanding requirements of HPC and AI applications in manufacturing, oil and gas, life sciences, and financial services.
A leading system operator experience
Managing and securing systems is job number one for system and data center admins. The new Apollo Gen10 Plus line gives them the critical tools they need to keep the lights on and the bad guys out.
Comprehensive manageability—HPE Performance Cluster Manager is a fully integrated system management software offering administrators all the functionality they need to manage their HPC clusters with ease all day, every day so they can maximize system uptime and accommodate even-growing variety of user requirements.
Security—HPE Performance Cluster Manager aggregates information from HPE Integrated Lights Out (iLO 5) and our Silicon Root of Trust technology as well as other exclusive security technologies ensures that your business and data are protected with Apollo Gen10 Plus servers.
Accelerating time to solution
HPE offers Apollo customers variety of HPC software tools designed to maximize use of available compute resources so they can get results faster, including runtime environments and software development tools. Starting with the general availability of the Apollo 2000 Gen10 Plus this summer customers can also get the renowned Cray Programming Environment on this new platform.
The Cray Programming Environment is a fully supported suite of software tools that helps programmers that develop their own code increase their productivity. The environment provides compilers and libraries to get developers up and running faster, enhances system uptime with efficient debugging, and helps identify and reduce system bottlenecks to accelerate delivering applications into production and innovation to the business.
HPE Pointnext Services: Your partners in discovery and innovation
The challenges of designing, implementing, and managing supercomputing systems can be complex and great staff and resources can be hard to come by. It's especially true given the new challenges presented by massive data growth and convergence of HPC and AI workloads. In fact, many organizations put off HPC and AI investments critical to the success of their staff, users, and customers.
Fortunately, with HPE Pointnext Services, you don't have to go it alone. HPE Pointnext Services leverage our strength in infrastructure, partner ecosystems, and end-to-end lifecycle experience to accelerate powerful, scalable IT solutions to provide you the assistance for faster time to value. HPE Pointnext Services provide a comprehensive portfolio including advisory and transformational, professional, and operational services to help accelerate your HPC and AI projects for innovation and digital transformation. Pointnext Services help lower risks and TCO by using proven best practices, automation, and methodologies that have been tested and refined by HPE experts through thousands of global deployments.
Digital transformation is touching every industry—and every data center from small to large
At HPE, we're truly excited by this journey, the questions it makes possible, and the technologies available to answer them. Our new Apollo 2000 Gen10 Plus system is one of the technologies that will power the HPC and AI workloads and workflows that are defining this next era of computing and enterprise digital transformation.
Now more than ever, HPE is here to help you with this transformation and addressing the challenges and unlocking the possibilities of the journey that lies ahead.
---
Brandon Draeger
Hewlett Packard Enterprise
twitter.com/HPE_HPC
twitter.com/cray_inc
linkedin.com/showcase/hpe-servers-and-systems/
hpe.com/servers

Find out about the latest live broadcasts and on-demand webinars
Read more

Visit this forum and get the schedules for online Expert Days where you can talk to HPE product experts, R&D and support team members and get answers...
Read more
View all
© Copyright 2022 Hewlett Packard Enterprise Development LP