>

>

>

HPE Gains Industry Recognition for Game-Changing H...
Forums

Blogs

Information

English

HPE Gains Industry Recognition for Game-Changing Hybrid HPC Offering
Hybrid HPC is a critical initiative for HPE. HPE is committed to delivering a better compute experience with the right mix of on and off-premises solutions—including powerful HPC hardware, software, and services.
Today's innovators need high-quality hardware and software to satisfy the rising demands on high performance computing (HPC). Hewlett Packard Enterprise (HPE) is committed to delivering a hybrid HPC experience by offering customers expert guidance and an advanced software portfolio designed to enhance their HPC deployments. This comprehensive offering is fueling digital transformation in a variety of fields—such as weather forecasting and climate studies, oil and gas exploration, precision medicine, and manufacturing and engineering—by increasing productivity, scalability, ease of use, and helping organizations operate more cost-effectively than ever.
To the cloud and beyond
While HPC is one of the fastest growing IT segments, many organizations lack the vital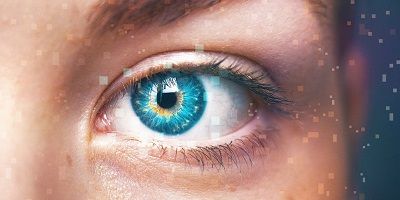 tools and expertise to operate a traditional HPC environment. For these organizations, the question is how to dramatically simplify their infrastructure and reduce costs, without compromising on performance.
Hybrid HPC is the new reality for those looking to evolve and compete in the digital age. Migrating to a hybrid infrastructure allows organizations to seamlessly tap into existing on-premises resources as well as scale resources on-demand in the cloud. Hybrid environments are transforming business operations with the right mix of traditional IT and HPC cloud technologies to handle any workload. These solutions create a foundation for a flexible and automated infrastructure as a service (IaaS) for hybrid HPC, which delivers enhanced simplicity, security, governance, and control to manage evolving business requirements.
According to a recent survey, 72% of IT departments reported that the hybrid cloud is their primary destination. Organizations have the choice of building their own hybrid infrastructure and managing IT services themselves, or they can utilize a third-party vendor to deliver on-premises and off-premises services in a consumption-based model. As cloud computing grows rapidly—from $67 billion in 2015 to $162 billion in 2020—Gartner predicts the worldwide public cloud services market will rise from $209.2 billion in 2016 to $246.8 billion in 2017, reflecting a 19% increase in consumption-based cloud adoption.
The future of hybrid HPC
Hybrid HPC is a critical initiative for HPE. Based on insights from direct customer engagements and collaborations in our Centers of Excellence, HPE has defined a strategy to maximize HPC usage through Flexible Capacity, IaaS, and platform as a service (PaaS) capabilities that can be delivered both on-premises and off-premises. These building blocks enable customers to deploy robust HPC hardware with hybrid capabilities, with the choice of comprehensive software management tools, flexible consumption models, and other Pointnext services.
HPE is uniquely positioned to drive business innovation with the ideal combination of applications, workload expertise, HPC servers backed by Intel Xeon® processors, HPC software solutions, as well as our ability to define, implement, finance, and support customers throughout their hybrid HPC journeys. And with the help of Partner Ready for SP and Cloud28+, HPE can provide high-density hosting and managed services for customers in preferred locations.
To learn more about exciting new offerings from HPE, I invite you to follow me on Twitter at @Bill_Mannel. And for more information on how a hybrid approach can improve your business (and the game-changing HPC solutions that can make it happen), check out @HPE_HPC.

Bill Mannel
VP & GM - HPC & AI Segment Solutions
Starting June 22

THE FUTURE IS EDGE TO CLOUD Prepare for the next wave of digital transformation. Join our global virtual event. June 22 – 24
Read more

Find out about the latest live broadcasts and on-demand webinars
Read more
View all
© Copyright 2021 Hewlett Packard Enterprise Development LP