>

>

>

HPE and Cray take supercomputing beyond super in t...
Forums

Blogs

Information

English

HPE and Cray take supercomputing beyond super in the exascale era
Discover "beyond super" supercomputing with the HPE and Cray teams together as one company. Get a summary of the excitement at SC19 and the start of the new exascale era.
From the start, we knew that bringing HPE and Cray together would change the game for us, for our combined customers,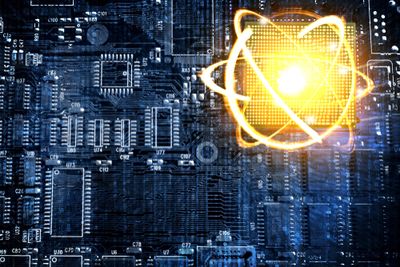 and for the supercomputing industry. And at SC19 we got an opportunity to share that message with many of you. What an amazing week! It truly was beyond super.
In fact, "Beyond Super" underpinned not only SC19 for us but serves as our guiding direction as we go forward as one company.
It's been just eight weeks since the HPE and Cray teams came together. In that short time we've announced a new joint portfolio that will be the industry's most comprehensive for high-performance computing and artificial intelligence. We also rolled out the new ClusterStor E1000 storage product, publicly exhibited our upcoming HPE ProLiant DL325 and DL385 Gen10 Plus systems featuring 2nd Generation AMD EPYC processors, and shared new partnerships and collaborations aimed at advancing exascale era technology, and celebrated a key customer win. And together at SC19 we were honored to receive a combined 11 HPCwire awards. We're off to a super start!
What beyond super means for the supercomputing industry
Beyond super is a lot more than just a rallying cry for us.
First, beyond super exemplifies the exascale era. High-performance computing isn't about a system size or a speed milestone anymore. We've crossed over into a new computing era defined by explosive data growth, converged workloads, and digital transformation. And it marks the start of a new chapter of discovery and insights across every industry, organization, and field of inquiry. Unlocking the potential of your data and accelerating innovation in the exascale era will demand breakthrough innovations in software and infrastructure—not just at the exascale level, but all the way down into a single rack or even a single server.
Second, beyond super describes how HPE and Cray are combining unique IP to deliver the capabilities you will need in the exascale era with systems that perform like a supercomputer and run like a cloud. Together, HPE and Cray are redefining the supercomputing industry with the solutions and services for a new era of converged modeling, simulation, analytics, and AI—in workloads, workflows, and even within a single application.
Opportunities ahead
I couldn't be more excited about the opportunities ahead as we continue to bring our two great teams together. Our combined portfolio gives you the broadest choice and control in how you apply HPC with offerings that span any size and scale and run in any environment from on premises to the cloud.
Our HPC and AI solutions encompass an end-to-end supercomputing architecture across compute, interconnect, software, storage, and services—and are delivered on premises, in hybrid environments, or as-a-service. Importantly, our approach means you can leverage the same foundational HPC and AI technologies that power the world's fastest systems regardless of the size of your data center.
How the market is responding to exascale era demands
It's important to note that the data growth, digital transformation, and converged workloads that mark the exascale era aren't something in the future. They're a reality today for every enterprise and organization. And we're seeing it in the choices our customers and partners are making. At SC19, we announced a key customer win and new collaborations that reflect this changing world.
On the customer front, King Abdullah University of Science and Technology (KAUST) in Saudi Arabia selected a Cray CS-Storm 500NX supercomputer to support innovation in the university and the nation through a strategic AI initiative. Engineered for the convergence of modeling, simulation, and analytics, the CS-Storm fast-started KAUST's AI journey and provides researchers and scientists the highly-advanced supercomputing and software capabilities required to analyze large volumes of data for rapid insight, where simulation alone is unsatisfactory for predicting real-world outcomes.
As we move deeper into the exascale era, customer and vendor collaborations are going to be crucial to developing technologies that solve exascale-class problems.
To that end, we announced an AI Ops R&D collaboration with the U.S. Department of Energy's National Renewable Energy Laboratory (NREL) and a new partnership with Fujitsu.
The NREL collaboration will leverage and develop new AI and machine learning technologies to automate and improve the operational efficiency of systems and environments, including resiliency and energy usage, in data centers for the exascale era. The effort is part of NREL's ongoing mission as a world leader in advancing energy efficiency and renewable energy technologies to create and implement approaches that reduce energy consumption and lower operating costs.
Under the alliance agreement with Fujitsu, we are developing the first-ever commercial supercomputer powered by the Fujitsu A64FX Arm®-based processor with high-memory bandwidth (HBM) and supported on the proven Cray CS500 supercomputer architecture and programming environment. Additionally, we'll also be embarking on engineering collaborations, co-development, and joint go-to-market to meet customer demand in the supercomputing space.
Success to build on
I can't close without mentioning again the whopping 11 HPCwire awards our joint companies received from Best HPC Collaboration to Best HPC Programming Tool or Technology to Top Supercomputing Achievement. I won't lie—it's always gratifying to be acknowledged for a job well done. So thank you and thanks to our incredible team and customers who worked so hard to help us achieve them.
But to me these honors are more about you—our colleagues, friends, and customers. You are the visionaries to push us to do more. Because you keep asking what if and why not. . . Your questions, and your search for answers, are what inspire us to combine computation and creativity to extend the boundaries of what you can solve, discover, and achieve.
Here's to an epic year and an epic SC. We're so excited for what comes next—it's going to be beyond super!
---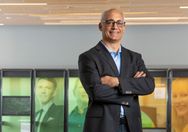 Welcome Peter Ungaro, Senior Vice President and General Manager of HPC and AI at HPE, to the Servers: The Right Compute blog. Prior to joining HPE in 2019, Pete served as President and Chief Executive Officer of Cray Inc. for 14 years. While with Cray, Pete guided the company to significant industry milestones including securing the first three U.S. exascale awards. Prior to joining Cray, Pete held several sales leadership positions at IBM.

Server Experts
Hewlett Packard Enterprise
twitter.com/HPE_HPC
linkedin.com/showcase/hpe-servers-and-systems/
hpe.com/servers

Find out about the latest live broadcasts and on-demand webinars
Read more

Visit this forum and get the schedules for online Expert Days where you can talk to HPE product experts, R&D and support team members and get answers...
Read more
View all
© Copyright 2021 Hewlett Packard Enterprise Development LP