>

>

>

HPE and Intel® Omni-Path Architecture: How to powe...
Forums

Blogs

Information

English

HPE and Intel® Omni-Path Architecture: How to power a cloud
Learn how HPE and Intel® Omni-Path Architecture provide critical infrastructure for leading Nordic HPC provider's HPCFLOW cloud service.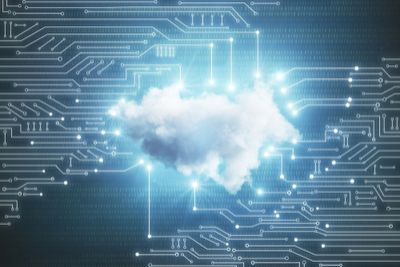 For decades, HPE has been at the forefront of high-performance computing, and we've powered some of the fastest and most robust supercomputers in the world. For instance, did you know that HPE provides 58% of the Top500 list's U.S. based supercomputers? We're also the number one provider in the world of Top 500 energy-efficient supercomputers—and a leading provider of on-premises HPC clusters.
Case in point: Advania Data Centers and HPC cloud
The world's HPC cloud services require world-leading HPC clusters at their core too. Advania Data Centers (ADC), a Nordic IT company, uses both HPE systems and Intel® Omni-Path Architecture (Intel OPA) to power HPCFLOW, its purpose-built HPC cloud.
The company is already winning accolades, too. Industry analyst firm Hyperion Research has recognized the ground-breaking work HPE, Intel, and ADC have completed in collaboration with UberCloud and its project partners, National Institute of Mental Health & Neuro Sciences NIMHANS in Bangalore and Dassault Systemes SIMULIA. The Living Brain Project, UberCloud Experiment #200, has been awarded the 2018 Hyperion Award for Innovation Excellence. This latest HPC cloud experiment is based on computer simulations of a novel non-invasive transcranial electro-stimulation of the human brain to treat schizophrenia.

Based in Iceland, Advania Data Centers (ADC) has built its highly efficient HPC data centers with 100% renewable-power (PUE ratings from 1.17 to 1.03). Utilizing HPE Apollo and HPE ProLiant clusters integrated with Intel OPA 100Gbps fabric allows ADC the flexibility to seamlessly scale its clusters up and down as needed. This means customers can return more accurate results while maintaining flexibility and security, while keeping costs to a minimum.
At closer look at HPCFLOW
Buttressed and sustained by HPE systems and Intel OPA, ADC's HPCFLOW service represents the perfect solution for customers needing a cost-effective alternative to building their own on-premises HPC platform. ADC's HPCFLOW boasts the agility and economics of the cloud, as well as the robust computational capacity to meet specialized HPC requirements. Ideal for those customers requiring extra capacity during periods of rapid growth, or when experiencing spikes in compute activity, or simply when deemed cost-effective to move to an off-premises, hosted cloud service. ADC offers three complementary services:
HPCFLOW Solid—offering dedicated resources for longer term needs (6+ months)
HPCFLOW Flex—an on-demand resource for bursting and short term needs (month-to-month)
HPCFLOW Hybrid—a combination of HPCFLOW Flex and Hybrid
Why ADC turned to HPE and Intel
Rolling out an HPC Cloud service that offers custom infrastructure plus a flexible, securely compartmentalized environment for both traditional and container-based HPC workloads was not easy. To pull off such a balancing act, ADC chose to work with HPE and Intel.
HPE Hybrid HPC:

Supports ADC HPCFLOW cloud services with HPE Systems and Intel® Omni-Path fabric
Delivers outstanding agility, simplicity, and economics using cloud technologies and a carefully assembled partner ecosystem
Features architecture that delivers flexibility, efficiency and 100Gbps performance
Offers near-linear scalability, low latency and excellent price/performance with Intel's OPA's tight integration with HPE clusters
Provides consulting services and reduces IT risk using HPE and Intel Centers of Excellence for HPC
Staffan Hansson, HPC sales specialist for ADC, comments, "Setting up a dedicated HPC cluster takes a lot of technical experts and a very large capital investment. We had a vision for HPC as a service that would eliminate that upfront expense by allowing customers to use our HPC cluster as needed and only pay for what they use. As the HPC market leader, HPE was very well aligned with our strategy and offered both the right technology and data center support services to make our vision a reality."
Adds the company's HPC technical director Hans Rickardt, "Intel OPA has enabled ADC to achieve high performance, low-latency cluster scalability on premises and in the cloud. HPE and Advania offer clients similar system, cluster, and cloud management tools to ease migration to the cloud and simplify cluster management. In fact, end users don't have to care if the cluster resources are on premises or off – it just works".
Watch the InsideHPC video to discover Advania Data Centers simplified moving HPC to the cloud.
ADC and its customers also benefit from HPE and Intel's joint HPC Center of Excellence. Although there has been no need to use the center for physical testing, their joint expertise was harnessed to help build the most flexible technology solution. Furthermore, ADC knows it has somewhere to turn for detailed and dedicated support. Through its customer outreach programs like its competency centers, HPE and Intel advise on the best solution or approach for any given workload. "It provides confidence and reassurance for the customer that the best computing brains are available for their workload," says Rickardt.
"Thanks to technology from HPE and Intel, combined with our extensive cloud and HPC expertise, we have a HPC offering for any customer whatever their requirements—from hosted dedicated resources to on demand HPC cloud resources or a hybrid cloud service delivering the best of both models. We believe that very few other service providers are able to offer this, and we are at a significant advantage by being in there from the beginning." – Hans Rickardt, HPC technical director, ADC.
To

learn more about how HPE and Intel are empowering HPC as a service (HPCaaS), visit the HPE and Intel HPC Alliance page or contact your local HPE or Intel sales rep or business partner.

Server Experts
Hewlett Packard Enterprise

@HPE_HPC


linkedin.com/showcase/hpe-servers-and-systems/

About the Author
Bill_Seidle
As the manager of HPC and AI Portfolio Marketing within the Hybrid IT Group at HPE, I lead a worldwide marketing team that develops our HPC and AI differentiated messaging, competitive positioning and value proposition, creates best-in-class supporting assets and digital content and amplifies our compelling message leveraging a variety of web, social, digital and traditional media formats.

Find out about the latest live broadcasts and on-demand webinars
Read more

Visit this forum and get the schedules for online Expert Days where you can talk to HPE product experts, R&D and support team members and get answers...
Read more
View all
© Copyright 2021 Hewlett Packard Enterprise Development LP