>

>

>

HPE leaders will share insights across the HPC spe...
Forums

Blogs

Information

English

HPE leaders will share insights across the HPC spectrum at SC20
SC is one of the HPC industry's most-anticipated conferences. To get you ready for November 16 when this year's event kicks off, here's a look at a few of the sessions and talks coming from HPE.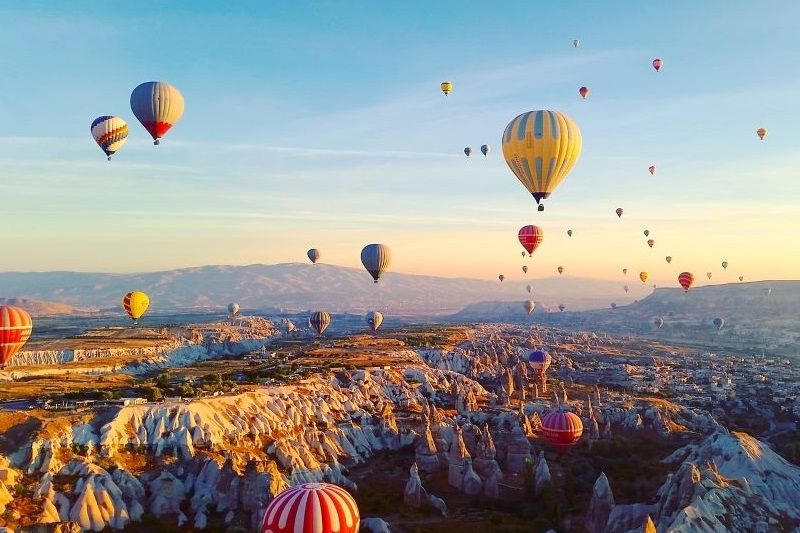 It's that time of year again. The SC20 program goes live November 16. The event has shifted to virtual for 2020, but that's the only difference. It's still packed with great content. If you haven't already, make sure to register to get access to the full line up of sessions, keynotes, panels, and more.
A theme for 2020 could certainly be one of rapid transformation. While change is par for the course in HPC, it's even more acute today as once-relevant approaches to HPC grow stale in the face of new, more complex questions. At SC20, HPE tech experts and our partners will set the stage for these growth areas—what's current, what's upcoming, and how we're responding to the ever-growing needs of our customers.
Here is a sneak peak at some of the HPE-led SC20 sessions available virtually starting November 16:
Keynote Sessions
Digital Transformation in the Exascale Era with Pete Ungaro
Pete Ungaro, Sr. VP and GM of HPC & MCS at HPE, will give an update on the integration of Cray and HPE and will elaborate on the progress of the Exascale Era of computing, what it means for HPC, and why HPE is the only company positioned to deliver on these new evolutionary demands.
Where the HPC & AI Market Leader Goes from Here with Bill Mannel
From mainstream HPC & AI solutions to purpose-built supercomputing, HPE has the industry's most comprehensive portfolio of capabilities—and the numbers to back it up. In this keynote, VP of HPC & AI Bill Mannel will show you the HPE HPC portfolio through the lens that matters—customer successes.
Panels
Optimizing HPC Manufacturing and Life Science Applications to Maximize your Supercomputing Results
Featuring: AMD's Raghu Nambiar, HLRS' Bastian Koller, and HPE's Bill Mannel, moderated by Intersect360's Addison Snell
In this Fireside Chat, hosted by Intersect360 CEO Addison Snell, you'll hear how HLRS, AMD, and HPE have collaborated to solve problems in manufacturing and life sciences applications, as well as the benefits the HPC community will see from private/public collaborations in supercomputing.
Drug Discovery and How AI Makes a Difference
Featuring: HPE's Dr. Eng Lim Goh, Dr. Rangan Sukumar, Christopher Davidson, and Dr. Ryan Yates of Ole Miss
Join HPE's Dr. Eng Lim Goh as he discusses computational drug discovery and the role of AI with three panelists: AI expert Dr. Rangan Sukumar, pharmacological research scientist Dr. Ryan Yates of Ole Miss, and computational systems authority, Christopher Davidson.
Sessions
HPE Cray Programming Environment: An Essential Toolset for Organizations Developing HPC Software with Heidi Poxon
HPE Cray Programming Environment is designed to take the frustration out of HPC development and help software designers to be more productive. Heidi Poxon, Distinguished Technologist at HPE, will do a deep dive on the HPE Cray Programming environment.
Three Unexpected Things that Have Happened in HPC Storage Since last SC with Uli Plechschmidt
In this session, HPE's HPC Storage Product Marketer Uli Plechschmidt, will share three unexpected things that happened in HPC storage since SC19 and will give a short outlook on what to expect going forward.
Accelerating Scientific Discovery with NVIDIA and HPE
The NVIDIA Accelerated Computing Platform powers many of the world's most powerful supercomputers. Attend this session to learn about the latest platform updates and see how HPE has partnered with NVIDIA to deliver HPC servers that customers use to accelerate scientific computing.
Continuum of Computing with Jeff Brooks
HPE customers can now select from high speed interconnects, architecture types, cooling strategies, and software stacks. This talk will discuss the full HPE compute product portfolio from single-server, to InfiniBand-based clusters to large exascale supercomputers and highlight choices available to customers along this path.
Hybrid Cloud – What Does This Mean for HPC? with Intel
HPC in the Cloud is growing. Customers are looking for options—burst capacity, private, and public clouds. We'll discuss the demand for hybrid cloud, an implementation, and key learnings.
And there's plenty more where that came from! We encourage you to explore the SC20 sessions that have been carefully curated to bring you up to speed on all things HPC at HPE come November 16. We look forward to seeing you virtually at SC20!

Brandon Draeger
Hewlett Packard Enterprise
twitter.com/brandondraeger
linkedin.com/showcase/hpe-servers-and-systems/
hpe.com/info/hpc

Find out about the latest live broadcasts and on-demand webinars
Read more

Visit this forum and get the schedules for online Expert Days where you can talk to HPE product experts, R&D and support team members and get answers...
Read more
View all
© Copyright 2022 Hewlett Packard Enterprise Development LP