>

>

>

Introducing the first integrated system management...
Forums

Blogs

Information

English

Introducing the first integrated system management software for HPC clusters from HPE
How do you manage your complex, growing cluster environments? Answer that big challenge with the new HPC cluster management solution: HPE Performance Cluster Manager.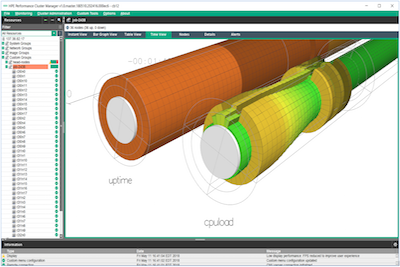 Managing HPC clusters can be challenging. Especially when you have to deal with the ever-growing large scale systems with thousands of nodes which means you need to monitor and manage more and more components. Your system administrators need a system management solution to allow them to manage even very complex HPC installations easily and quickly. You need to keep the system maintenance events to a minimum so that the system is in production to accommodate the requirements of your users' workloads.
Simply put, you need a flexible easy-to-use system management solution to keep your systems running efficiently while maintaining resiliency and security. We believe that the new cluster management solution from HPE delivers just that.
Introducing HPE Performance Cluster Manager
HPE Performance Cluster Manager offers all the functionalities you need to manage you HPE Linux®-based clusters, including:
Fast system setup from bare-metal
Comprehensive hardware monitoring and management
Image management
Software updates
Power management
The software can manage your HPC systems of any size—from a single node to theoretically up to 100,000 nodes and continuing to scale to exascale-sized clusters.
By using HPE Performance Cluster Manager, you are able to reduce the time and resources spent administering HPC systems which means you can lower total cost of ownership, increase productivity and achieve better return on your HPE hardware investments.
HPE Performance Cluster Manager combines capabilities of two existing HPE system management solutions: HPE SGI Management Suite for HPE SGI 8600 systems (formerly known as SGI Management Suite) and HPE Insight Cluster Management Utility.
HPE Performance Cluster Manager supports the combined HPE and SGI installed base of customers using HPE Apollo, HPE SGI 8600, HPE ProLiant, HPE Moonshot, SGI ICE X, SGI ICE XA and SGI Rackable systems. Next month, we are adding support for HPE Apollo 70 systems with 64-bit Arm® processors.
If you are a customer with an active HPE Pointnext support contract for HPE Insight Cluster Management Utility or HPE SGI Management Suite, you can upgrade to HPE Performance Cluster Manager at no charge.
All you need to manage your HPE cluster
Here is how you can benefit from using HPE Performance Cluster Manager:
Easy system setup
Guided setup helps you easily install the software, discover hardware components for the cluster nodes and provision operating system for all compute and service nodes in the cluster. With HPE Performance Cluster Manager, you can grow your cluster effortlessly with new cluster nodes being automatically discovered and configured without requiring the system shutdown.
Comprehensive hardware management
HPE Performance Cluster Manager provides comprehensive and secure hardware management. The software collects telemetry from the hardware system, environmental, performance and power sources and stores them in a secure repository.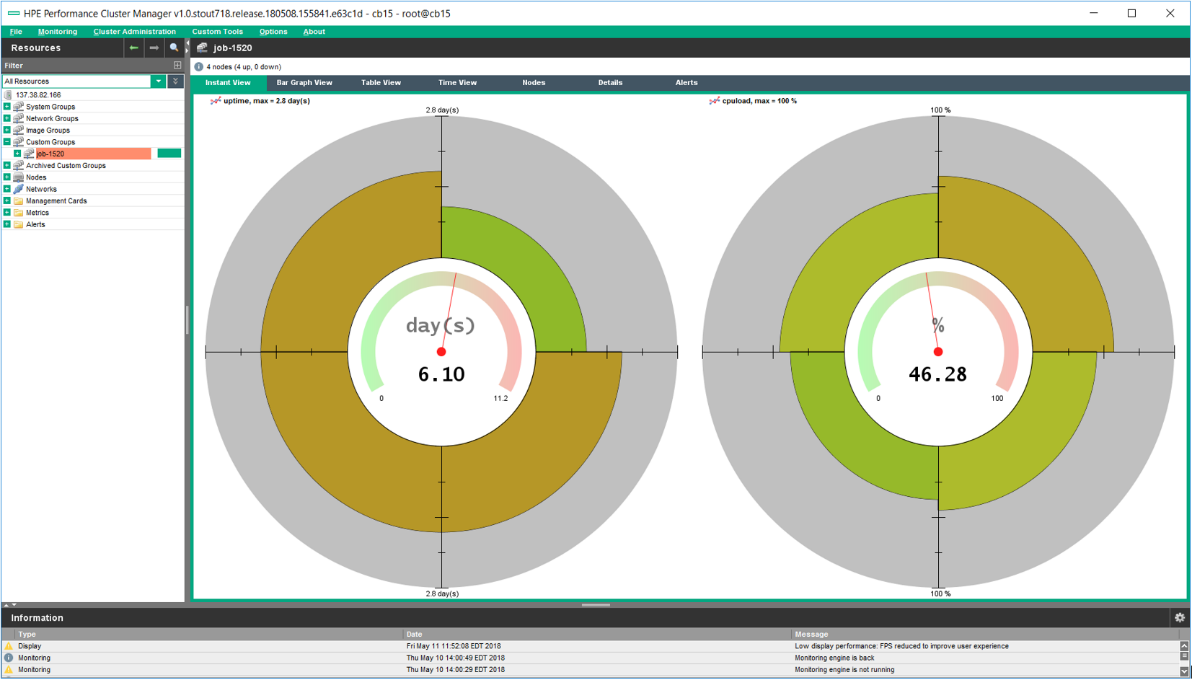 Figure 1. Instant View in the GUI-based management console displaying selected cluster metrics for a selected set of nodes.
The administrator can analyze the hardware metrics by visualizing the metrics for a specific point in time or over a historical period. BIOS and firmware management are important to maintain the system health. HPE Performance Cluster Manager supports integrated firmware flashing including flashing of BIOS, BMC/iLO, CMC, network adapters and switches. The installed software including the BIOS on the cluster nodes can be compared and flagged for any inconsistencies with versions or missing items.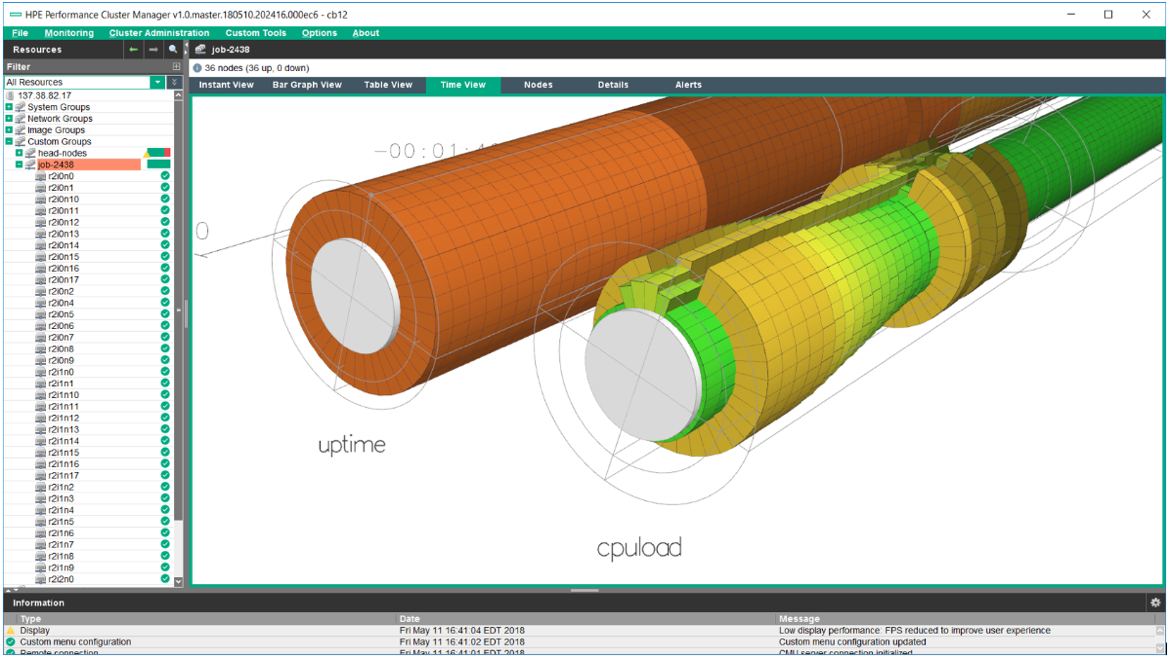 Figure 2. TimeView in HPE Performance Cluster Manager helps to analyze cluster behavior with time slices representing the historical metrics over time.
Flexible software management to accommodate a wide range of requirements
The HPE Performance Cluster Manager image management system enables your choice of Linux® software to be provisioned across the whole cluster or on selected nodes. The secure software image repository can store multiple versions of the Linux operating system, libraries, tools and applications. To maintain accountability in case software was inadvertently changed, each software image has version control accountability built-in to track changes such as the software image version, who made the change and date of last change.
Lower operating costs with advanced power management
For many data center operations teams, power resources need to be tracked, managed and analyzed for capacity planning purposes. HPE Performance Cluster Manager collects system power metrics for cluster nodes and liquid cooling infrastructure and supports advanced power management features for power capping and power resource management for jobs with the Altair® PBS Professional® Power Awareness feature.
See the HPE Performance Cluster Manager in action
Heading to ISC? We will be showing live demonstrations of the HPE Performance Cluster Management software at ISC 2018 Supercomputing Conference in Frankfurt on June 24 – 28, 2018. Please visit HPE at stand location E-1030. (See the ISC exhibition layout here.) Talk to our experts so we can help you find the right solution for your needs from our industry-leading HPC and AI portfolio.
Learn more now about how you can manage your HPC systems with HPE Performance Cluster Manager or ask our sales representative for a live demonstration today.

Bill Mannel
VP & GM - HPC & AI Segment Solutions
Visit @HPE_HPC

Find out about the latest live broadcasts and on-demand webinars
Read more

Visit this forum and get the schedules for online Expert Days where you can talk to HPE product experts, R&D and support team members and get answers...
Read more
View all
© Copyright 2022 Hewlett Packard Enterprise Development LP