>

>

>

Is Persistent Memory data's new best friend?
Forums

Blogs

Information

English

Re: Is HPE DC Persistent Memory data's new best friend?
DRAM has always been a good friend to data, but it has a challenger for the role of BFF in HPE Persistent Memory for HPE servers using Intel Xeon Scalable processors.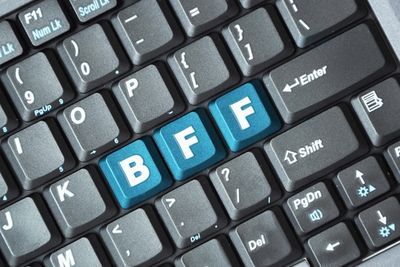 When you were growing up, you probably had lots of friends. But a BFF? Well, they were special. Your closest confidant. Your partner in crime. A permanent participant in your life's homeruns and strikeouts. After all, best friends bring out the best in us. But what about your data? Does it need a trusted sidekick?
Data is a key business asset, and your ability to compete is increasingly driven by how well you are able to leverage that data, apply analytics, and make fast business decisions based on an interpretation of your analysis. But analyzing the massive amount of data you collect can be a challenge.
DRAM, with its impressive capacity, bandwidth, and scalability, has always been a good friend to data. DRAM provides significantly higher access speeds, which leads to quicker data analysis. But DRAM has a challenger as data's BFF―namely, HPE Persistent Memory for HPE servers using Intel® Xeon® Scalable processors.
Persistent memory approximates the speed of traditional volatile DRAM with the persistence of storage, ensuring ongoing data access for high-performance computing, Big Data analytics, and data transfer for large data sets, even in the event of an interruption in power due to an unexpected power loss, system crash, or a normal system shutdown. Hewlett Packard Enterprise pioneered the development of persistent memory, introducing the industry's first complete DDR4 nonvolatile DIMM solution in late 2015.
HPE is now partnering with Intel to introduce a new persistent memory solution in 2019. HPE Persistent Memory delivers a unique combination of affordable large capacity and nonvolatility that helps businesses extract greater value from data-intensive applications such as in-memory analytics, databases, content delivery networks and high-performance computing, as well as deliver improved service scalability with higher virtual machine and container density.
When paired with Intel Xeon Scalable processors, HPE Persistent Memory brings massive data sets closer to the CPU for faster time to insight. It also increases data center resiliency, taking database restart times from hours down to minutes or seconds. Finally, it allows access to use cases that were previously unavailable with classical storage. Data can now be stored locally and accessed remotely to provide fast, high-capacity, immediate, consistent in-memory databases.
More traditional DRAM has always been a good friend to data, but it now has competition for the role of BFF in HPE Persistent Memory.
Learn more at: HPE aims superfast Memory-Driven Flash storage at real-time workloads

Meet HPE Server Experts Blogger Adrian Salinas, Server Memory Senior Product Manager, HPE Server Options.

Server Experts
Hewlett Packard Enterprise

@HPE_Servers


linkedin.com/showcase/hpe-servers-and-systems/

Find out about the latest live broadcasts and on-demand webinars
Read more

Visit this forum and get the schedules for online Expert Days where you can talk to HPE product experts, R&D and support team members and get answers...
Read more
View all
© Copyright 2021 Hewlett Packard Enterprise Development LP