>

>

>

Lustre expands its lead in the Top 100 supercomput...
Forums

Blogs

Information

English

Lustre expands its lead in the Top 100 supercomputers
It doesn't matter how big your organization is or what mission or business objective you pursue. . . if you're using modeling and simulation, artificial intelligence, or high-performance data analytics, HPE has the best parallel storage for you. You can start wherever you want, then go to wherever you need—without limits.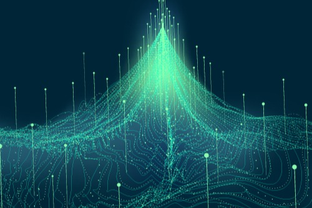 When the June 2021 list of the Top 500 supercomputers was released on the first day of ISC 2021, the whole HPC community focused on the compute system architectures and vendors on the list. No surprise there; that's what usually happens. But as HPC has gotten a LOT more data-intensive in the last years, we thought it would make sense to have a look on what is happening with HPC storage in general—and in the Top 100 supercomputers in particular.
At the start of ISC21, Hyperion Research shared two very interesting facts about HPC storage in its traditional ISC breakfast briefing:
Throughout the year 2024, HPC storage is projected to be the fastest growing category in HPC—growing faster than HPC servers, HPC middleware, HPC applications, and HPC services.
For every $1 spent on HPC compute today, about $0.40 is spent on HPC storage. That most likely is a LOT more than you used to spend on HPC storage just a few years ago.
Clearly, storage is no longer is an afterthought because the right storage is key for accelerated innovation in the age of insight. Let's now take a look at the parallel storage in the Top 100 and see what's happening in parallel HPC storage overall.
Parallel storage and the Top 100
The community-owned parallel file system Lustre is the dominant file system in the Top 100 and year-over-year has extended its lead compared to the June 2020 list.
In recent years, Lustre has emerged as the dominant parallel file for government, research, and academic HPC, as well as for geo sciences HPC use cases in the oil & gas industry. As those segments make up over 80% of the Top 100 supercomputers, it's no surprise that Lustre is the leading file system in the Top 100. The trend that its adoption continues to expand year-over-year is however noteworthy.
Here's a question to consider: Does Lustre have a similar high penetration in industry verticals like manufacturing, life sciences, and financial services that are using clusters of CPU or GPU-accelerated servers to run modeling and simulation (Mod/Sim), artificial intelligence (AI) or high performance data analytics (HPDA) workloads to achieve their business objectives?
The answer is a clear NO. In those segments, the leading parallel file system is IBM Spectrum® Scale (formerly known as GPFS).
The bigger parallel HPC storage picture
HPE recently recently announced our first storage system that embeds IBM Spectrum Scale: HPE Parallel File System Storage.
In the ISC21 breakfast briefing, Hyperion Research confirmed HPE as the undisputed #1 HPC compute vendor with 33% market share in calendar year 2020. The #2 vendor was mentioned with 20.5% market share and everybody else with single digit market share.
As the #1 HPC compute vendor with the broadest HPC compute portfolio (see selected platforms below), HPE wants to serve organizations of all sizes and with all business/mission areas around the globe with one-hand-to-shake full infrastructure stack solutions.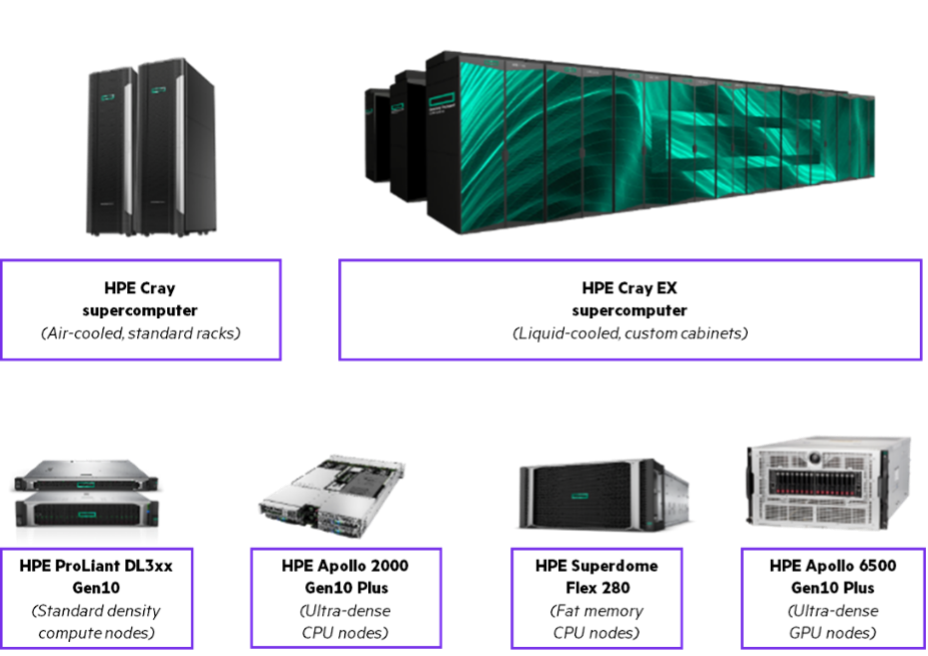 HPE Parallel File System Storage—with embedded IBM Spectrum Scale Erasure Code Edition running on cost-effective HPE ProLiant DL rack servers— is targeted to attach to the HPE compute platforms on the lower half of the graphic above. Thousands of organizations in financial services, manufacturing, life sciences and other commercial verticals are using those platforms to achieve their business objectives faster through Mod/Sim, AI or HPDA. For those organization, having HPE as the one partner for both HPC compute and HPC storage is a strong value proposition. Let's face it, nobody likes finger pointing at different vendors during a serious support escalation. Partnering with HPE means having HPE Pointnext Services as the single point of contact for the whole stack.
And if desired, the whole stack can be financed with assets lifecycle managed by HPE Financial Services or delivered as "the cloud that comes to you" with HPE GreenLake.
This is a huge opportunity for IBM Spectrum Scale to expand its market share versus alternative file storage solutions used in those verticals attached to HPE compute platforms, like scale-out NAS from Dell EMC, Network Appliance, or Pure Storage. IBM Spectrum Scale, especially when based on the leading x86 rack servers from HPE, beats Scale-Out NAS for HPC/AI use cases by a mile when it comes to performance, scalability, and last but not least, price/performance.
IBM is very happy about the IBM Spectrum Scale relationship with HPE, as this quote demonstrates.

"IBM Spectrum® Scale Erasure Code Edition provides unmatched enterprise levels of data reliability and durability on standard x86 rack servers for HPC and AI applications and workloads. We are very pleased to see Hewlett Packard Enterprise—the number one HPC vendor of x86-based servers—bring HPE Parallel File System Storage with embedded IBM Spectrum Scale to market." – Sam Werner, Vice President of IBM Offering Management
Take a quick look at the HPE parallel storage portfolio
Here's an at-a-glance look at our positioning for the HPE parallel storage portfolio for Mod/Sim, AI, and HPDA.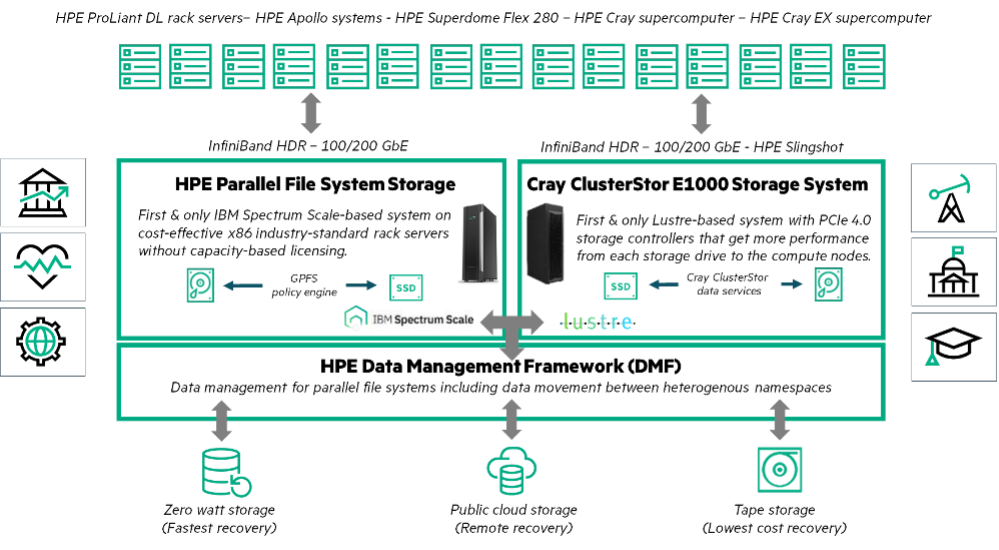 If you're using HPE servers for Mod/Sim, AI, or HPDA workloads today but have non-HPE fast file storage attached to them for historical reasons, know that we can provide you better price/performance—with the additional value of having your full stack under support from HPE Pointnext Services. No more vendor finger pointing! Even better, this statement is independent of what business you are in or the size of your organization.
Contact your HPE representative today to learn more. To dig deeper right away:

About the Author
UliPlechschmidt
Uli leads the product marketing function for high performance computing (HPC) storage. He joined HPE in January 2020 as part of the Cray acquisition. Prior to Cray, Uli held leadership roles in marketing, sales enablement, and sales at Seagate, Brocade Communications, and IBM.
Starting June 22

THE FUTURE IS EDGE TO CLOUD Prepare for the next wave of digital transformation. Join our global virtual event. June 22 – 24
Read more

Find out about the latest live broadcasts and on-demand webinars
Read more
View all
© Copyright 2021 Hewlett Packard Enterprise Development LP