>

>

>

Management software: the key to unlocking HPC's st...
Forums

Blogs

Information

English

Management software: the key to unlocking HPC's strong future
Pressure to deliver solutions faster? Myriad users with different workloads relying on your systems? Learn how HPE management software unlocks the future of high performance computing.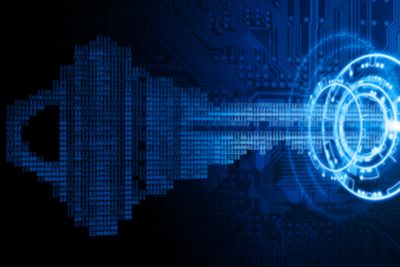 For nearly a decade, leading industry experts from Hyperion Research have stressed that software—including systems management software—will be even more important than hardware in driving future high performance computing (HPC) progress, as well as advances in the HPDA-AI sectors.
In this just-published white paper on Management Software: Key to Unlocking HPC's Strong Future, Hyperion analysts conclude that major advances in the area of system management software will be needed. What's more, as our customers are confirming, HPC buyers and users find managing the complex, growing set of requirements for operating these systems is a crucial issue.
Hyperion Research believes HPE is well positioned to benefit from the predicted growth of the global HPC market, including the fast-growing HPDA and AI portions of the market. — Management Software: Key to Unlocking HPC's Strong Future, Technology Insight from Hyperion Research
Why management software is so vital to HPC
It's good to know that HPE offers you not only an impressive lineup of compute hardware but also complete high-performance computing (HPC) solutions to fit all your needs. Our portfolio ranges from servers, networking, storage, services and (you guessed right) software solutions for traditional HPC as well as for emerging workloads such as Artificial Intelligence.
Here's what really matters in this statement: HPE knows that great hardware is not all you need. It also takes great software to make your high-performance computing systems faster and more efficient, so you can make the most out of your investments.
That's why HPE brings together the software we developed and combines it with best-of-breed solutions from our commercial partners and open source providers. All are validated, integrated and performance-optimized by us so you can select the right software mix for your HPC systems—all from one source, supporting all standard Linux distributions.
As the global HPC market leader serving customers of all sizes and configurations, Hewlett Packard Enterprise (HPE) offers a comprehensive—and tightly integrated—HPC software strategy portfolio designed to address all of the requirements of an advanced system management software suite. —Management Software: Key to Unlocking HPC's Strong Future, Technology Insight from Hyperion Research
Our software environment is designed to address all of the current and future fundamental features you expect in a leading-edge system management software as well as important additional capabilities, including resiliency and security, operational efficiency, HPC-class scaling and optimized HPC performance.
For a comprehensive visual view, check out these two interactive schematics:
Simplifying cluster management too
In HPC environments, management of large scale clusters can be a complex and resource-intensive issue. To alleviate that problem, we have just introduced our first fully integrated system management software for all HPE HPC systems: HPE Performance Cluster Manager. The software offers you all the functionalities you need to manage your HPE Linux®-based clusters, including fast system setup from bare-metal, comprehensive hardware monitoring and management, image management, software updates as well as power management supported by a comprehensive command line and graphical user interface.
HPE Performance Cluster Manager combines the capabilities of two management solutions we offered in the past: HPE SGI Management Suite for HPE SGI 8600 systems (formerly known as SGI Management Suite) and HPE Insight Cluster Management Utility to offer a flexible, easy all-in-one solution that is capable of supporting systems that go from couple of nodes to theoretically up to 100,000 nodes. HPE Apollo, HPE SGI 8600 and ProLiant DL clusters can now be managed by HPE Performance Cluster Manager. We are now investing a lot of resources so in couple of years we can offer our customers support for exascale-sized systems.
Take the next steps to learn more about management software
You can read more about our HPE software offering and system

management software in particular in the Hyperion white paper: Management Software: Key to Unlocking HPC's Strong Future. (Registration is required to download the white paper.)
Ready for a deeper discussion? Please get in touch with me or my colleagues to discuss your HPC requirements for today and tomorrow.
I also invite you to follow me on Twitter at @Bill_Mannel. You can also visit @HPE_HPC.

Find out about the latest live broadcasts and on-demand webinars
Read more

Visit this forum and get the schedules for online Expert Days where you can talk to HPE product experts, R&D and support team members and get answers...
Read more
View all
© Copyright 2021 Hewlett Packard Enterprise Development LP