>

>

>

No summertime lull: HPE Cray EX supercomputers shi...
Forums

Blogs

Information

English

No summertime lull: HPE Cray EX supercomputers shine on TOP500 list + more sizzling news & events
June was a big month for HPE HPC. Catch up now on this year's TOP500 list and other news plus on-demand sessions from the ISC21 digital event. Top sessions are also on demand from HPE Discover, our recent edge-to-cloud technology showcase event.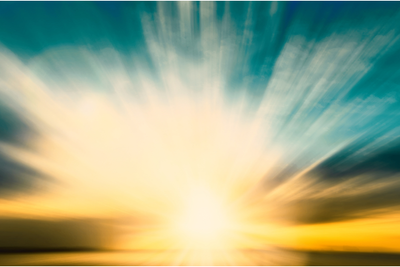 In HPC, we talk a lot about digital evolution, the new era of computing, and what determines success or failure in this rapidly accelerating world.
What is that determining factor? It's the ability to adapt and innovate quickly. And it's an ability that was on full display at the ISC High Performance 2021 Digital.
This last year has thrown more than a few curve balls, and the ISC21 organizers stepped up with a digital event that captured the boundary-busting spirit that drives everything we do in high-performance computing.
If you missed the event or a session in real time, you can still get it all on demand. In HPE's corner we presented a superstar lineup of HPE experts and customers speaking on all things HPC—from the HPC and AI roadmap at HPE to the future of the Exascale Era. Read our preview blog to plan your on-demand agenda.
Besides the opportunity to connect with colleagues on all our collective successes and works-in-progress, here were some of the event highlights:
TOP500 Results: HPE Cray EX system Perlmutter debuts at #5
In the just-released June 2021 TOP500 list, the HPE Cray EX system Perlmutter landed in the #5 spot. Installed at the National Energy Research Scientific Computing Center (NERSC), the 64.6 petaflops supercomputer was the only new entry into the Top10 and represents the fastest HPE Cray EX system deployed to date. Perlmutter also ranked #6 on the Green500 list and impressively delivered the best performance per watt of the top 20 systems in the TOP500 list.
NERSC, a high-performance computing user facility at the U.S. Department of Energy's Lawrence Berkeley National Laboratory, announced in May that the phase 1 installation of Perlmutter was complete. It marks an important milestone for NERSC, the Department of Energy, HPE, and the HPC community. Perlmutter is the first in a series of HPE Cray EX supercomputers to be delivered to the DOE for important research in areas such as climate modeling, early universe simulations, high-energy physics, material science, and more.
For more on Perlmutter, check out the Twitter chat with the NERSC team on @HPE_Cray hosted by HPE and NVIDIA. They answered questions on topics like collaborative science, climate, clean and solar energy, and material science. #AskPerlmutter
HPE ranked 6 times in the Top 20
Overall, nine new HPE systems earned a spot on the prestigious TOP500 list. Including Perlmutter, six of those are based on HPE's new exascale-class HPE Cray EX supercomputer. The HPE Cray EX supercomputer features CPU-only compute blades as well as those with advanced GPU capabilities. It also includes HPE's new HPE Slingshot interconnect which brings a new level of performance and capabilities to the supercomputing community.
Two of the new HPE Cray EX supercomputers rank in the Top20 systems and bring HPE's total count in the Top20 to six. Most of the HPE Cray EX systems also feature a Cray ClusterStor E1000 storage system which is HPE's new Lustre-based high speed storage solution optimized for both HPC and AI performance for supercomputing applications.
Digging deeper into the HPE and HPC discussions
ISC came right after HPE Discover—our edge-to-cloud technology showcase event. For a deeper dive into HPC, exascale, and how HPE is delivering insight and innovation on demand, head over to HPE Discover On Demand. Here's a sample of what you'll find:
Unlocking insight to drive innovation from edge to exascale
The next wave of digital transformation will be driven by unlocking the full potential of data using purpose-built software and infrastructure that speeds time to adoption and rapid scaling of HPC, AI, and analytics. Learn how HPE is building this data-driven future at any scale, for every enterprise.
Data privacy and healthcare solutions and research, redefined with swarm learning
Data sharing is key to scientific breakthrough, especially in medical research. Yet, the divide between what is possible and what global privacy legislation allows has widened. Learn how HPE's Swarm Learning changes the ML paradigm, is distinguished by blockchain, and opens opportunities for collaboration.
For more from the ISC program, head over to ISC High Performance Digital 2021. Then continue your exploration of where HPC sits in the HPE edge-to-cloud future at HPE Discover.
---
Brandon Draeger
Hewlett Packard Enterprise
twitter.com/brandondraeger
linkedin.com/showcase/hpe-servers-and-systems/
hpe.com/info/hpc
Starting June 22

THE FUTURE IS EDGE TO CLOUD Prepare for the next wave of digital transformation. Join our global virtual event. June 22 – 24
Read more

Find out about the latest live broadcasts and on-demand webinars
Read more
View all
© Copyright 2021 Hewlett Packard Enterprise Development LP