>

>

>

Out-compute your competition: How HPC investments ...
Forums

Blogs

Information

English

Out-compute your competition: How HPC investments bring high returns
Learn how 763 organizations leveraged HPC to better achieve their objectives—and why HPE is the best strategic partner to help you realize similar outcomes.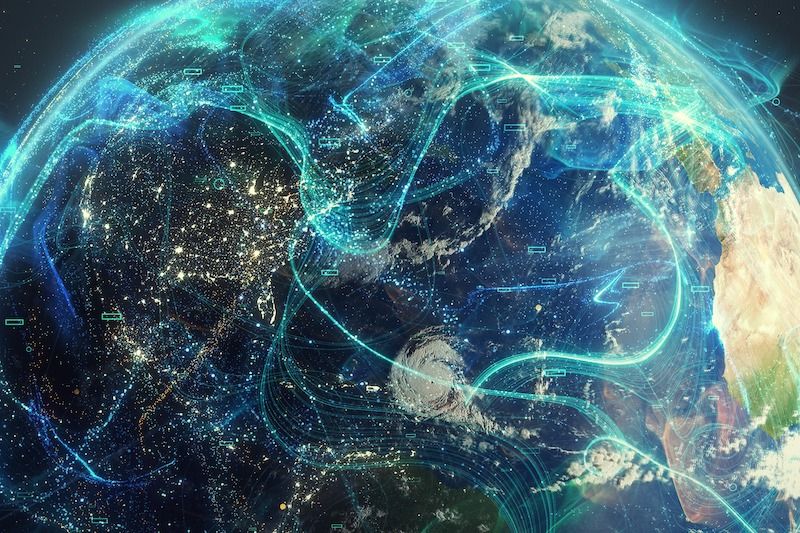 Here's a statistic to grab your attention: New Hyperion Research found that 763 organizations average $47 of profit (or cost savings) per dollar invested in high performance computing (HPC).
Want to learn the story behind the numbers? Catch the webinar replay of World Watch where Hyperion Research's CEO Earl Joseph delves deeper into these research findings—with a focus on the positive impact HPC can have on your top and bottom line. Our own HPC experts joined the conversation to discuss how HPE is uniquely positioned to help you achieve similar results as your strategic partner.
No time to catch the replay right now? Let me quickly break it down for you.
In the first 10 minutes, Joseph provides study highlights the methodology and findings that come from measuring how HPC investments are related to improved economic success and increased scientific innovation.
In the next 10 minutes, we share why we believe that HPE is the best strategic partner if you want to achieve similar or better results for your organization.
Welcome to World Watch! Packed with actionable insights, World Watch is a new series of short, outcome-focused webinars from HPE. It'a a great opportunity to engage with subject matter experts and enhance your knowledge and skill set with on-demand sessions in a virtual environment. Each webinar follows the same format: a short introduction by a local host, a 20-minute presentation by global experts, and a 10-minute Q&A lead by local experts in the local language (including Brazilian Portuguese, English, French, German, Japanese, Korean, Russian, and Spanish).
Addressing industry reaction to the Hyperion Research report
Yes, some industry observers criticized the Hyperion Research study for not measuring "true financial ROI."
That is correct. It does not measure ROI in the financial definition of the term. What's more, the first half of the webinar should not in any way be interpreted to mean that if you invest one dollar in HPC you automatically will get $47 as ROI. That is guaranteed not to happen on its own—and certainly not without the right HPC strategy and tools in place.
We at HPE do believe that the multi-year research of Hyperion Research needs to be applauded as the first systematic step to analyzing the positive impact of HPC investments on business metrics like revenue, profit, and cost savings—not to mention recognition of innovation based on 763 successful HPC projects in science and industry.
It this research perfect? Definitely not. Is it better than anything else that was available before on the return of investments on HPC? Absolutely!
A quick thank you and a nod to transparency
We want to thank the U.S. government (DOE), the EU, France, Germany, the UK, the Netherlands, Japan, and South Korea for assisting in the funding of this Hyperion Research over the last eight years. I also want to note that Hyperion Research has made the raw data and analysis available to the worldwide HPC community.
A modern look at HPC workloads fueling growth
According to the independent analyst firm Intersect360, the worldwide HPC market will grow to $55 billion in 2024 with a 7.1% compound annual growth rate (CAGR) from 2019.1 This growth will be fueled as an increasing number of organizations adopt HPC to drive faster innovation and better insights for their organizations. These workloads will be achieved primarily through these three key workloads:
Modeling and simulation, the "classic" HPC workload
Artificial intelligence (AI)
High performance data Analytics (HPDA)
The perception that HPC is just about the modeling and simulation workloads is out of date. This is just no longer the case, as we frequently see users run all three key workloads in mission-critical or business-critical workflows on the same machine or HPC cluster.
Modern HPC systems often are true "AI monsters." Consider for example all of the three published exascale machines: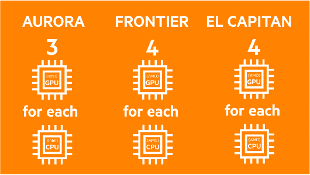 Aurora at the Argonne Leadership Computing Facility
Frontier at Oak Ridge National Laboratory
El Capitan at Lawrence Livermore National Laboratory
All built on the HPE Cray EX supercomputer architecture with HPE Slingshot as the interconnect for the exascale era and Cray ClusterStor E1000 as the external parallel file system.
Use case demonstrates the power of HPC
I want to share an example of the mind-boggling impact HPC can have from a business perspective.
At the September 2019 HPC User Forum, the industry director of the National Center for Supercomputing Applications (NCSA) at the University of Illinois at Urbana-Champaign shared this ExxonMobil use case.2
Working with NCSA on the Blue Waters supercomputer, ExxonMobil ran its proprietary reservoir simulation software on 716,800 processors in parallel. As you can see, the achieved results were impressive.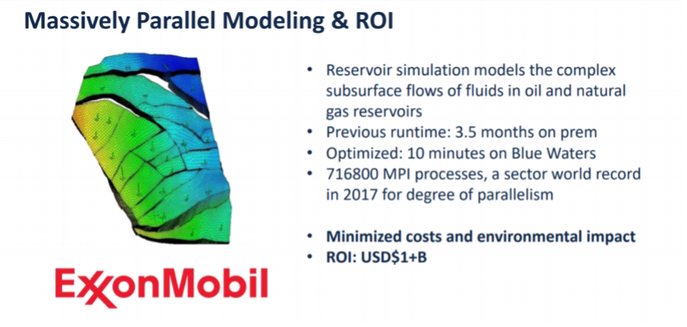 The sky's the limit for HPC—with the right tools and strategy
If you ask the right questions and assign the brightest minds of your organization to answer them with the best HPC tools, the sky is the limit from an economic and scientific impact perspective when it comes to HPC.
Watch the webinar replay here: HPC investments bring high returns: Out-compute your competition!
Register to download the Hyperion Research analyst report: Updated Financial ROI and Innovation ROR Results from Investments in HPC
And if you're looking for a strategic partner to assist you in going from AI Proof of Concept (POC) to large-scale production, look no further. Contact your HPE representative today.

Uli Plechschmidt
Hewlett Packard Enterprise
twitter.com/hpe_hpc
linkedin.com/showcase/hpe-ai/
hpe.com/us/en/solutions/hpc
---
1 InterSect360 Research, Pre-SC20 Market Update, November 2020
2 NCSA McGinty.pdf on the HPC User Forum Presentation page

About the Author
UliPlechschmidt
Uli leads the product marketing function for high performance computing (HPC) storage. He joined HPE in January 2020 as part of the Cray acquisition. Prior to Cray, Uli held leadership roles in marketing, sales enablement, and sales at Seagate, Brocade Communications, and IBM.

Find out about the latest live broadcasts and on-demand webinars
Read more

Visit this forum and get the schedules for online Expert Days where you can talk to HPE product experts, R&D and support team members and get answers...
Read more
View all
© Copyright 2021 Hewlett Packard Enterprise Development LP