>

>

>

Powering cutting-edge AI applications with a new b...
Forums

Blogs

Information

English

Powering cutting-edge AI applications with a new breed of compute
Learn how HPE and AMD are working together to empower organizations with HPC technologies to enable the most demanding AI applications.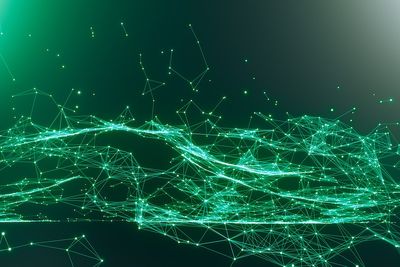 The need for intelligence has inspired a new breed of technologies and tools to uncover deep and immediate insights. Breakthroughs in high-performance computing (HPC) and artificial intelligence (AI) are delivering massive insights across a wide range of industries.
HPE and AMD are helping organizations succeed with a combination of immense compute power and vast acceleration to optimize a variety of workflows. HPE Apollo 6500 Gen10 Plus Systems featuring AMD EPYC™ processors offer tremendous flexibility and high utilization to execute the most data-intensive tasks. AMD EPYC processors and AMD Instinct™ MI Series accelerators are designed together to speed compute workloads, complex models, and analysis techniques. These solutions make it simple to leverage AI for new applications that are redefining how we think, work, and compete. These cutting-edge applications include computer vision, natural language processing, and recommendation engines.
Image/video classification refers to the labeling of images into one of a number of predefined classes. Manually checking and classifying images is time-consuming, and with rising amounts of data being generated every day, applying AI technology is critical to automating this process. Companies are adopting HPE infrastructure with AMD Instinct technologies to help power AI and machine learning (ML) tools which allow them to build and train models quickly. Models used for classification can process large volumes of data in real-time to recognize images with extreme precision, bringing faster time to insight.
Advancements in AI are also streamlining tedious object detection tasks to increase performance, safety, and insight. This computer vision technique allows companies to identify and locate objects in image or video. Using purpose-built solutions for AI from HPE and AMD to hone identification and localization, object detection can be used to count objects in a scene and determine and track their precise locations, all while accurately labeling them.
Medical imaging is another area of computer vision that is benefitting greatly from HPC and AI technologies. Healthcare organizations require quick, accurate results from CT scans, MRI scans, and other imaging used for diagnostic processes to improve clinical outcomes. The HPE Apollo 6500 Gen10 Plus with AMD EPYC processors enables organizations to deploy medical imaging applications that can process complex algorithms rapidly. These capabilities accelerate time-to-insight for a range of imaging workloads to create intelligent instruments and automate critical workflows.
Natural language processing (NLP) is changing how people communicate with machines. Processing human language requires robust compute power and intelligent NLP technologies that can analyze linguistics, determine contextual nuances, and interpret intent. Next-generation HPC solutions from HPE make it possible to accurately extract information and insights contained in language as well as categorize inputs for faster processing. The HPE Apollo 6500 Gen10 Plus with its large GPU footprint is ideal for addressing the heavy data set training and mixed training workloads associated with NLP.
Recommendation engines use AI models to increase customer loyalty and satisfaction. AI enables recommenders to not only process larger models and more data quickly but also improves the quality of the suggestions, so companies can efficiently allocate resources to deliver the ideal products and services.
Adopting proven solutions for AI
The rise of intelligent applications is transforming industries around the globe. Organizations are now adopting the latest HPC technologies to train increasingly sophisticated models. The most effective deployments create a high-performance and scalable environment to support AI and ML at any scale.
The AMD EPYC and AMD Instinct portfolio of products are ideal for powering AI and ML applications, especially when working together to tackle the challenges of parallel processing. AMD EPYC processors, built with the AMD Infinity architecture, provide a perfectly balanced platform that virtually eliminates traditional system bottlenecks and provides the optimal infrastructure to unleash the performance of the AMD Instinct GPUs with all-new Matrix Core Technology offering mixed-precision capabilities including optimized BF16, INT4, INT8, FP16 and FP32. These capabilities allow these GPUs to handle massively parallel workloads efficiently by spreading the work across thousands of cores. Layer in the AMD Infinity Fabric™ which provides fast movement of the data sharing (GPU to GPU and CPU to GPU) to achieve lightning fast performance.
These AI and ML solutions are supported by the AMD ROCm™ open software platform, which provide the production-ready software needed to deploy these systems at scale. The ROCm platform is a unified software stack for GPU acceleration that offers optimized drivers, compilers, libraries, tools, and industry-standard programming models to support system deployments. The ROCm platform provides up-stream support of industry leading ML frameworks like PyTorch and TensorFlow and offers optimized ML and HPC libraries, including MIOpen, FFT/RNG, BLAS/SPARSE, and Eigen. This extensive support offered by ROCm provides customers with a fully open software environment, enabling them to meet today's dynamic needs.
Robust solutions from HPE and AMD are preparing organizations to tackle today's workloads and evolve for tomorrow's challenges. With AMD data center technologies, the HPC community can propel innovations and insights with ground-breaking HPC and advanced security features to help deliver results like never before. Together, we are committed to helping organizations unlock the most demanding applications, so they can succeed in the next era of innovation.
We can help you become truly data-driven. Visit HPE and AMD to learn how you can achieve smarter, faster insight.
Would you like to apply for our HPE Insiders for HPC client-only community? It is a dedicated invitation-only space to keep you informed, give you your seat at the table, and provide the opportunity to connect with your peers.
---
Greg Schmidt
Hewlett Packard Enterprise
twitter.com/hpe_hpc
linkedin.com/showcase/hpe-ai/
hpe.com/info/hpc
Starting June 22

THE FUTURE IS EDGE TO CLOUD Prepare for the next wave of digital transformation. Join our global virtual event. June 22 – 24
Read more

Find out about the latest live broadcasts and on-demand webinars
Read more
View all
© Copyright 2021 Hewlett Packard Enterprise Development LP