>

>

>

Powering the Exascale Era with enterprise accelera...
Forums

Blogs

Information

English

Powering the Exascale Era with enterprise accelerated computing
Harnessing deeper insight is key to remaining competitive. See how HPE Apollo Gen10 Plus System accelerated computing can make innovation simple and effective.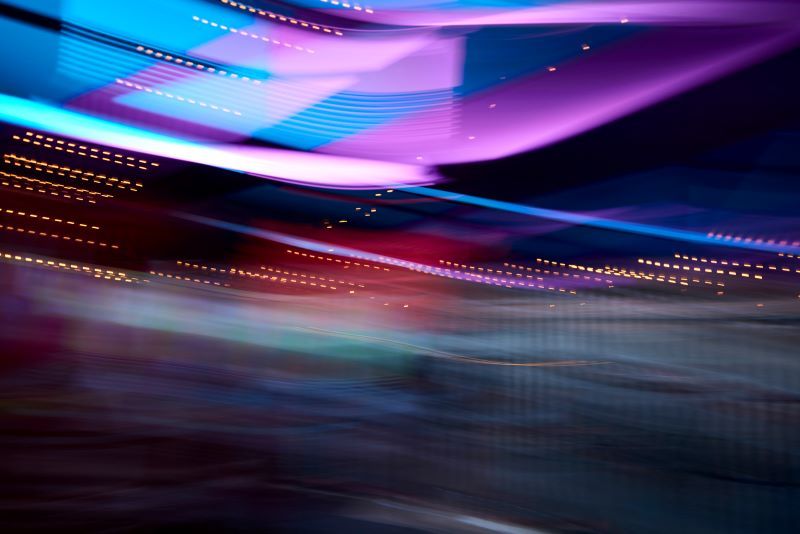 We have entered the most dynamic age of technology advancement. This revolution is driven by the need for intelligence, which is inspiring enterprises to leverage their data in strategic ways that will transform how they work, compete, and grow. Cutting-edge technologies like HPC and AI are enabling a major shift, delivering critical insights to fuel innovation and solve the world's greatest problems. However, today's enterprises are being overwhelmed by a deluge of data and struggle to unlock its intelligence.
The digital universe is expanding at an unprecedented rate. By 2025, IDC predicts that worldwide data will grow 61%, from 45 zettabytes in 2019 to 175 zettabytes. With this enormous increase, HPC and AI tasks are erupting in complexity. Welcome to the age of exascale.
Exascale marks the beginning of a new era of discovery which demands a more sophisticated approach to computing. Every industry faces the challenge of converting vast amounts of data into real-time insights through the use of modeling, simulation, data analytics, and IoT. These complex workloads are converging, creating workflows that exceed the capabilities of traditional supercomputing. In order to succeed, enterprises must invest in the next generation of technology with greater power and acceleration than ever before.
Computing innovations to propel discovery
Digital transformation is the cornerstone of the Exascale Era. Yet exascale is more than a system size or speed milestone. It's the emergence of advanced workloads triggered by the joint evolution of science and computing. The ability to harness deeper insight is key to remaining competitive, from honing products and services to quickly executing rigorous HPC and AI tasks. To meet these escalating requirements, enterprises must integrate the latest technologies to modernize their environments and operate at extreme scale.
Accelerated computing is expanding the use of HPC and AI for enterprise. This groundbreaking development empowers organizations to drastically reduce time-to-insight and time-to-market by providing superior performance with faster, more reliable processing capacity. Everyone can benefit—from small enterprises wanting to realize better outcomes, to the largest labs researching climate change and cures for cancer.
Designing and implementing a new compute infrastructure can be daunting for organizations that lack the expertise or resources. That's why HPE is making innovation simple and effective. HPE is introducing a breed of accelerated computing to help enterprises of every size and scope achieve exascale.
Proven solutions for the Exascale Era
HPE combines immense compute power with the unparalleled speed of GPUs to optimize the most demanding workloads. Today, our breakthrough solutions are taking these capabilities to the next level.
The HPE Apollo 6500 Gen10 Plus System is ideal for GPU-intensive processes, offering a reliable platform to accomplish more in less time. These solutions are purpose-built for AI, machine learning, and deep learning while also executing typical HPC workloads such as modeling and simulation. HPE Apollo 6500 Gen10 Plus Systems lead the industry in flexibility and highly versatile offerings supporting 4, 8, or even 16 GPU to ensure maximum performance at extreme scale, so enterprises can eliminate the strain of legacy infrastructure to become truly data driven.
This platform supports the newly announced AMD Instinct™ MI100 GPU with Infinity Fabric™ Link. MI100 GPUs are expertly engineered for the next wave of HPC and AI, enhancing accelerated computing so that enterprises can propel world-changing discoveries. Powered by the first AMD Compute DNA architecture (AMD CDNA), MI100 GPUs deliver a giant leap in compute and connectivity, offering nearly 3.5x the performance for HPC (FP32) matrix and nearly 7x the performance for AI (FP16) workloads, compared to AMD prior generation accelerators.
HPE Apollo 6500 Gen10 Plus Systems feature the tremendous bandwidth and high core count of AMD EPYC™ 7002 series processors. High-frequency AMD EPYC processors integrated with HDR InfiniBand add up to 200 GB/s of bandwidth for every two GPUs, allowing enterprises to communicate at twice the speed. These solutions are perfectly aligned to optimize today's tasks and prepare for tomorrow's exascale challenges.
HPE Gen10 Plus Systems are positioned as the "World's Most Secure Industry Standard Servers." The HPE Secure Compute Lifecycle is unlike anything on the market, offering security across the supply chain, from early in production to safe disposal of data and hardware at end-of-life. The Silicon Root of Trust helps to protect systems against firmware attacks by creating an immutable fingerprint that verifies the firmware code. As it initiates, the HPE iLO 5 chip identifies the fingerprint burned into the silicon. If the validation fails at any level, these security features will prevent the system from powering on. Tied into the Silicon Root of Trust from HPE is the AMD Secure Processor, a dedicated security processor embedded into the AMD EPYC system on chip (SoC).
Pursuing transformation with confidence
HPE offers a rich set of professional and advisory services through HPE Pointnext Technology services to help enterprises innovate safely and easily. Our areas of expertise include hybrid cloud environments, computing at the edge, IT modernization, and AI adoption. Enterprises can utilize advisory services to create a roadmap for their unique goals and requirements as well as professional and operational services to accelerate deployment and boost performance.
HPE GreenLake also provides a consumption-based payment model that aligns cost to actual usage. The majority of enterprise applications and data live in data centers, which lack the massive agility and flexibility of the cloud. HPE GreenLake Cloud services deliver HPC-as-a-Service to extend the cloud experience across data centers, colocations, and to the edge, so enterprises can utilize and scale compute capabilities on demand.
Begin your exascale journey
HPE Gen10 Plus Systems are disrupting the market with accelerated computing capabilities to unleash the future of HPC and AI. We are continuously working to validate and deliver leading-edge solutions to support a variety of workloads and economic requirements.
The Exascale Era is here! Visit HPE online to learn how our systems can help you reach your greatest potential.

Pankaj Goyal
Vice President, HPE AI Business
Hewlett Packard Enterprise

About the Author
PankajGoyal
Pankaj is building HPE's Artificial Intelligence business. He is excited by the potential of AI to improve our lives, and believes HPE has a huge role to play. In his past life, he has been a computer science engineer, an entrepreneur, and a strategy consultant. Reach out to him to discuss everything AI @HPE.

Find out about the latest live broadcasts and on-demand webinars
Read more

Visit this forum and get the schedules for online Expert Days where you can talk to HPE product experts, R&D and support team members and get answers...
Read more
View all
© Copyright 2022 Hewlett Packard Enterprise Development LP