>

>

>

Survey shows the current state of enterprise AI ad...
Forums

Blogs

Information

English

Survey shows the current state of enterprise AI adoption
The State of Enterprise AI Adoption survey shows how enterprises are progressing in their journey to adopt AI. Has AI achieved a level acceptance? Do businesses have the right infrastructure in place? Get valuable insight on experiences, attitudes, and expectations for enterprise AI.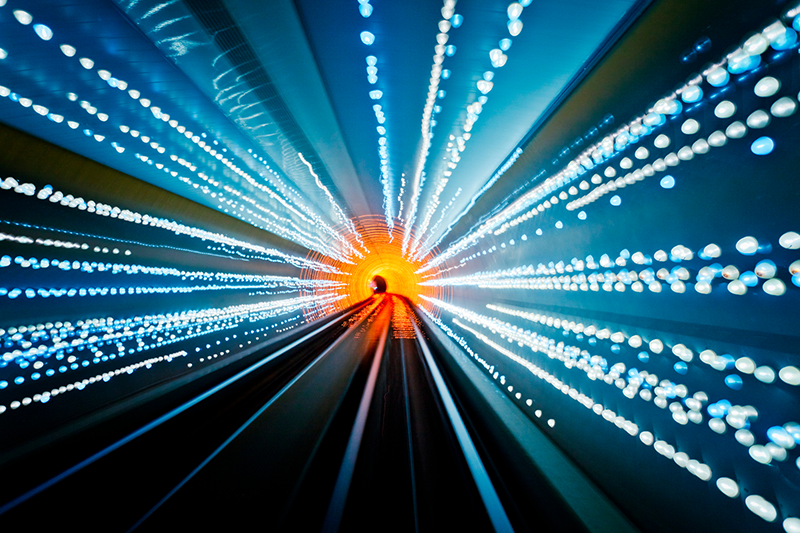 We recently released the results of our first State of Enterprise AI Adoption survey. The survey, designed to explore how enterprises and business professionals are progressing on their AI journeys, provides a glimpse of experiences, attitudes, and expectations for AI in the enterprise.
As AI moves from idea to reality, understanding these areas of adoption is vital for many organizations.
To gain an understanding, there were two questions we were particularly interested in. Do enterprises have the right infrastructure in place for a wide range of AI workloads? Also, has AI achieved a level of acceptance—organizational and personal—where AI's value can be realized?
Just as workloads vary from enterprise to enterprise, the type of AI deployment techniques used also differ significantly. Whether operating in the cloud or deploying AI workloads on-premise, AI adoption is happening fast. Over 70% of our respondents already have AI applications in use or under development.
This large amount of adoption means that unintended consequences related to initial deployment choices are emerging. A wide range of infrastructure is used to support AI applications (cloud-based services, on-premises dedicated, and shared infrastructure and personal laptop devices all top the list).
But IT professionals may be reconsidering their initial choices surrounding their infrastructure. Of the 50% using cloud services for their AI applications, 36% of respondents are already looking to move some of their cloud-based AI workloads to an on-premises infrastructure.
For respondents with mainstream production AI applications in place:
53% struggle with unprecedented data growth
39% had concerns about the growing costs associated with AI
62% intend to handle AI growth by expanding their existing on-premises infrastructure
Does this surprise us? Not one bit.
As enterprises catch on to AI and expand its use, the cost of keeping up with the size and scale AI requires increases as do the volumes of workloads. Most AI workloads require a long-term approach that is scalable, secure, cost-effective, and capable of delivering the highest performance. When asked what primarily drove the initial choice of AI infrastructure, two primary considerations were performance (38%) and security/data locality (31%). Costs, both long-term (14%) and short-term (9%) were lesser considerations that may now be coming to the forefront, as organizations and their use of AI applications grow.
So, what about attitudes and acceptance of AI? Has AI "crossed the chasm" and become more than a much-hyped concept that few professionals understand?
We explored two areas surrounding these questions — whether organizations are expanding their use of AI and if business professionals are taking the AI revolution to heart and increasing their own understanding of AI.
As far as organizational AI applications go:
45% have augmented or extended existing applications with some form of AI
31% have proof-of-concept trial projects underway
20% have a unique mainstream AI application in use
It's clear that organizations are pouring resources and effort into AI. What about professionals?
It turns out, professionals are actively educating themselves about AI. Here are some key metrics on the techniques being used to advance their knowledge:
40% took self-study courses
41% attended vendor webinars
48% attended conferences and/or training
Along with this personal development comes the realization of the positive impacts that professionals envision AI having.
We asked our survey audience what their expectations are concerning AI's impact on their daily working lives. We were surprised, given the widespread media narrative concerning AI's societal impact. Our respondents, perhaps because of their high level of engagement and understanding of AI, were overwhelmingly positive about AI's impact — over 63% think AI will have a positive impact, with only 5% expecting a negative impact.
Now, those positive impacts are shifting the role that AI plays within an organization to a favorable one – in fact, in many organizations, it's considered critical. Nearly 35% of respondents said they already think AI has become critical to their business and 42% believe it will become critical within the next two years. These answers are a good indication that the confidence enterprises have in AI is growing. No longer are their main concerns awareness of AI, organizational inertia, or data challenges. Instead, enterprises are focusing on implementation and choosing which AI approach will be most effective.
This blog originally published on cray.com and has been updated and published here on HPE's Advantage EX blog.
---

Paul Hahn
Hewlett Packard Enterprise
twitter.com/hpe_hpc
linkedin.com/showcase/hpe-ai/
hpe.com/info/hpc
Starting June 22

THE FUTURE IS EDGE TO CLOUD Prepare for the next wave of digital transformation. Join our global virtual event. June 22 – 24
Read more

Find out about the latest live broadcasts and on-demand webinars
Read more
View all
© Copyright 2021 Hewlett Packard Enterprise Development LP