>

>

>

The next chapter in supercomputing: The Exascale E...
Forums

Blogs

Information

English

The next chapter in supercomputing: The Exascale Era
With the announcement of the new HPE Cray supercomputing line, HPE is heralding in the Exascale Era. Learn what makes this the next big chapter in supercomputing.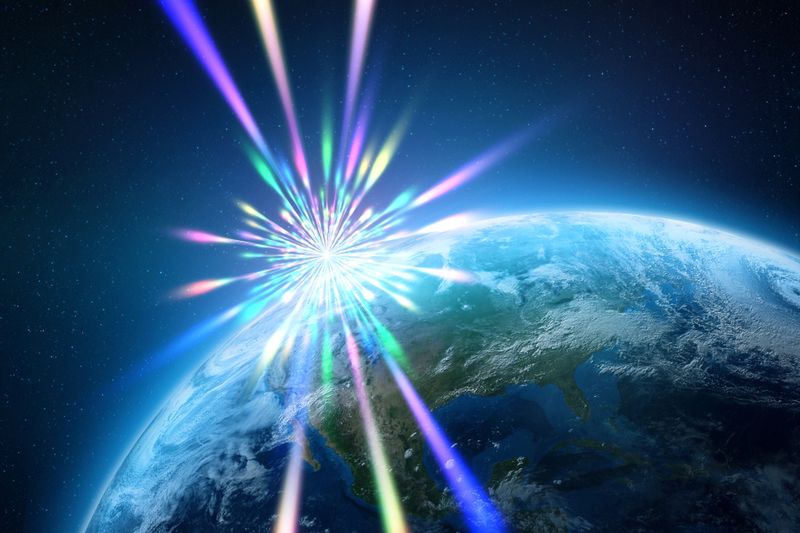 Given the backdrop of current challenges the world is facing, we are converting to a digital-first world overnight. In this new world, identifying a new path forward for public health, sustainability, and business models will rely now more than ever on innovation, discovery, and insight. The status quo way of doing things no longer apply. We need an exponentially different approach to solve our most pressing problems.
Supercomputing has always served as a critical tool in addressing the grand challenges of the past. Today, for example, researchers worldwide have united in their response to the COVID pandemic. To continue this momentum, supercomputing must evolve and embrace the Exascale Era's new requirements.
With the new HPE Cray supercomputing line (that includes the previous SGI acquisition), HPE brings the best of over four decades of supercomputing leadership together under one new family of systems and solutions. These new solutions will mark the start of a new chapter in supercomputing that will make the full potential of Exascale Era computing accessible to all of our customers. In doing so, we acknowledge the legacies we carry forward in this new line with a solemn sense of respect and gratitude for what they stand for. We bring them forward with stewardship—to both the past thinkers and future visionaries that rely on them to support their critical missions.
Welcome to the Exascale Era
The Exascale Era is not just about a few large systems that only the largest national labs will purchase. It is about a new era of computing requirements that have emerged from the necessity to extract the most insight and value out of rapidly growing data. These requirements will not only drive the evolution of supercomputing infrastructure. They will also enable broader adoption of its use to power innovation and digital transformation in every research and commercial datacenter.
So precisely what is required to reach this new level of insight in the Exascale Era? First, it requires applying a broader set of analytics methodologies to your data in a coordinated fashion. This translates into using a varying combination of HPC, analytics, and AI workloads in a single workflow, often in real time. This combination of workloads is compute-intensive. Therefore, it requires infrastructure that is interoperable with today's newest technologies and flexible enough to support a wide range of future processors and accelerator architectures. While fast individual compute nodes are essential, supporting diverse workloads to operate at scale seamlessly is critical. This translates into a new interconnect that is fast but intelligent enough to support these complex new workflows.
To support this new mix of HPC, analytics, and AI workloads—running in a combined workflow on both bare-metal and as containerized workloads on today's supercomputing software—is challenging, if not impossible. To do so will require a flexible new software infrastructure that enables a cloud-like experience for admins and developers to create this new generation of applications.
Finally, at the heart of all of this is data. In this new era of diverse data types and access patterns, new data flows must be able to support delivering data to the right place at the right time. It requires a new kind of HPC storage that provides cost-efficient performance at extreme scale.
Taken together, these are the new requirements Exascale Era hardware and software infrastructure must deliver. By combining the best of HPE high-performance computing (HPC) technologies with new capabilities from Cray's Shasta architecture that are powering the first three U.S. exascale systems, the new HPE Cray supercomputer line is the first to address them. Over time, as key new capabilities for these leading-edge deployments are productized, they will appear in the HPE Cray supercomputing line first.
Introducing the HPE Cray supercomputer
With HPE Cray supercomputers, we are bringing the first of the new systems for the new HPE Cray supercomputing line to market. Its new hardware and software innovations tackle system bottlenecks, manageability, and job completion issues that emerge or grow when core counts increase, compute node architectures proliferate, and workflows expand to incorporate AI at scale.
With an impressive management toolset and native Ethernet compatibility, improved and straightforward productivity for new cloud-like applications and converged HPC and workloads are readily achievable. Direct connection to datacenter storage and resources enables delivering the I/O bandwidth that today's AI applications demand. HPE Cray supercomputers bridge the worlds of supercomputing, cloud, and data center by allowing straightforward execution of converged workloads with an as-a-service delivery in a supercomputing environment.
HPE Cray supercomputers support multiple processor architectures and accelerator options. Additionally, they are architected for forward compatibility with next-generation blades and servers. HPE Cray supercomputers are available in two configurations: HPE Cray EX liquid-cooled and the HPE Cray air-cooled infrastructures. Read on for more details on both.
HPE Cray EX supercomputer liquid-cooled infrastructure
For customers requiring the highest performance, density, and efficiency for large-scale systems, the HPE Cray EX supercomputer comes in liquid-cooled cabinetry, supporting direct liquid cooling of all components in a compact bladed configuration.
This HPE-designed cabinet architecture contains many innovative features that support the highest wattage CPUs and GPUs (above 500W), dramatically reducing interconnect cabling requirements and reducing operational expenses by up to 50% when compared to standard air-cooled rack infrastructure. Indeed, the total cost of operation for a liquid-cooled installation over the lifetime of the product can be up to 33% less than standard rack-based alternatives. The liquid-cooled infrastructure also results in a much more compact system architecture, minimizing the use of more expensive optical interconnect cables over less expensive electrical ones.
HPE Cray supercomputer air-cooled infrastructure
The air-cooled HPE Cray supercomputing solution is based on HPE Apollo compute nodes coupled with the HPE Slingshot interconnect and the HPE Cray software stack. Functionally the processor equivalent versions of the liquid-cooled and air-cooled solutions are identical with the same interconnect and software support.
Breakthrough interconnect technology for greater manageability of data traffic and congestion
When we set out to design HPE Cray supercomputers, we started with a simple question: What does the future of supercomputing look like?
In exploring that question with customers, we determined that today's HPC users increasingly want to run a mix of workflows (for example, simulation, analytics, and AI) on one system that can handle them all simultaneously. The era of addressing different workloads with different systems was rapidly ending, and our goal quickly became to build a flexible, heterogeneous architecture. One that handles the increasingly data-centric workloads needs to run to answer today's most important questions for research and commercial entities.
But HPE also wanted to design a system that would meet with standard HPC environments and existing data center equipment—an achievement that would bring HPE Cray supercomputers' power to a more diverse range of HPC users. A next-generation system of this magnitude needed high-speed, purpose-built supercomputing interconnect to act as its backbone, but it could also bridge these new requirements. Enter, the HPE Slingshot interconnect.
HPE Slingshot has many new features aimed at data-centric HPC and AI workloads, including its extremely high bandwidth with 64 ports operating at up to 200 Gb/s. HPE Slingshot's high radix 64 port switch, coupled with our Dragonfly topology scales, to over 250,000 endpoints with a maximum of three switch-to-switch hops between any endpoints. In addition to latency improvements in larger installations, this low-diameter network reduces network equipment, cabling, and power and cooling costs. It also facilitates the use of innovative adaptive routing algorithms that improve application performance.
New HPE Cray Software Stack
Seeing the need for an evolution of supercomputing software infrastructure, we designed and developed the HPE Cray software stack.
The HPE Cray software stack is built on literally decades of supercomputing expertise and is architected to deliver enhanced manageability, reliability, availability, resiliency, and interoperability. Scale applications from development on a laptop or in the cloud to production on a supercomputer.
Cray ClusterStor storage solution
The Exascale Era brings together HPC, analytics, and AI workloads and presents requirements that exceed the capabilities of current HPC storage. Traditional modeling and simulation typically have I/O patterns serially access massive datasets, whereas AI/machine learning can include both batch and random I/O access that range in size from small (i.e., a single inference) to very large (i.e., ML model training). As a result, sticking with current HPC storage infrastructure will leave users unable to keep up—both in terms of performance and budget.
The Cray ClusterStor E1000 was purpose-engineered for this new era to be scalable and cost-effective while at the same time delivering the performance needed to power a new kind of dataflow. It's mostly a system that brings together the very best of traditional HPC storage systems with the best modern all-flash enterprise file storage systems. The Cray ClusterStor E1000 system, combined with new services and flexible consumption models from HPE, redefines what is possible for HPC storage users.
Get ready to enter the Exascale Era
We believe the questions visionaries pose are a force for discovery—especially those that challenge the limits of possibility. For decades HPE and Cray have partnered with visionaries, arming them with the most advanced and creative supercomputing capabilities for exploration, so they may look beyond the obvious and build the future.
HPE Cray supercomputers and their underlying technologies are the next step in this journey as we enter the Exascale Era of computing. With this new addition to the HPE portfolio, we can now deliver a supercomputer of any size for every data center. Now more than ever, our greatest minds need access to the best supercomputing tools available to tackle the daunting challenges we all face. HPE stands ready to help.
Read Peter Ungaro's blog introducing the HPE Cray line of supercomputers.
Learn more about HPE Cray supercomputing or contact your HPE Sales representative.
---
Brandon Draeger
Hewlett Packard Enterprise
twitter.com/brandondraeger
linkedin.com/showcase/hpe-servers-and-systems/
hpe.com/us/info/hpc
Starting June 22

THE FUTURE IS EDGE TO CLOUD Prepare for the next wave of digital transformation. Join our global virtual event. June 22 – 24
Read more

Find out about the latest live broadcasts and on-demand webinars
Read more
View all
© Copyright 2021 Hewlett Packard Enterprise Development LP