>

>

>

The story of how I got to fight COVID-19 on an HPE...
Forums

Blogs

Information

English

The story of how I got to fight COVID-19 on an HPE Cray supercomputer – Dr. Kendall Byler
Guest blogger Dr. Kendall Byler shares the story of how he and Dr. Jerome Baudry at The University of Alabama in Huntsville are identifying possible treatments for COVID-19 faster with the help of a supercomputer and a computational physicist from HPE.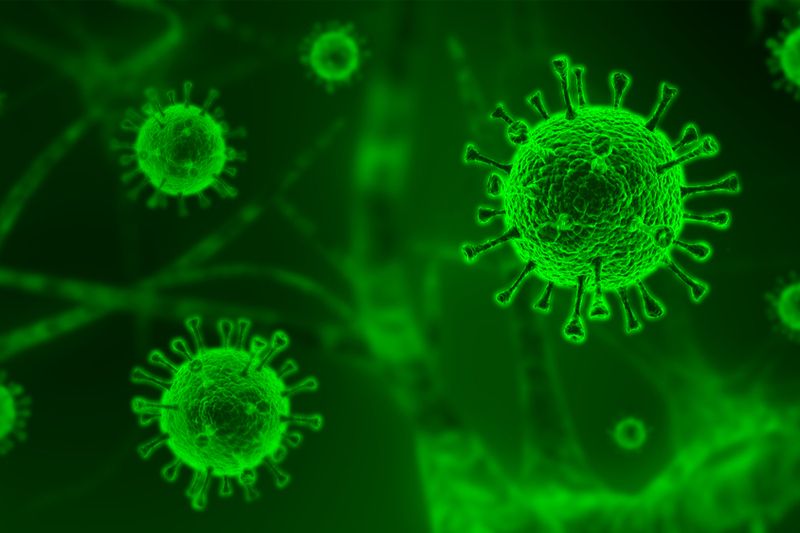 Hi there. My name is Dr. Kendall Byler and I'm a research associate in Dr. Jerome Baudry's lab (https://baudry-lab.uah.edu/) at The University of Alabama in Huntsville (UAH), where I had previously been working on the isoform-specific prediction of CYP450 metabolites using a combination of quantum-mechanically-derived surface properties and ensemble docking. But that seems like a century ago. I don't know if you've heard, but there is this new virus and it's not very friendly. So Dr. Baudry and I decided to shift from metabolite prediction and focus on identifying possible treatments for COVID-19.
But first let me take a moment to list a cast of characters and to connect some dots between Oak Ridge National Laboratory (ORNL), UAH, Hewlett Packard Enterprise (HPE), and how I end up getting to play with the HPE Cray Sentinel supercomputer remotely from the comfort of my very own home.
Prior to the days of Covid-19, Dr. Baudry, Anna Petroff, a UAH Ph.D. candidate, and I had been meeting with Dr. Ryan Yates and the folks at the National Center for Natural Products Research (NCNPR) at the University of Mississippi School of Pharmacy. We talked about a collaboration to find drug targets for compounds in their database of natural products using a combination of artificial intelligence approaches and the more conventional dynamics and docking approach.
Around the same timeframe, Oak Ridge National Laboratory had satellite research teams such as ours working on virtual screens for repurposed drugs against Sars-CoV-2. Dr. Baudry and I suggested to our new-found NCNPR cohort that we could also screen natural products compounds against the same Sars-CoV-2 targets. Research natural products to fight COVID? It's not as harebrained as it might first sound. Up until the last century, all drugs started as natural products. And plant and animal secondary metabolites have all undergone eons of biosynthetic natural selection to be finely tuned to achieve their specific purposes. In other words, they're really good at what they do.
Take capsicum peppers, for instance. Capsaicin is the compound in hot peppers that binds to a mammal's ion channel receptor TRPV1 to elicit a burning sensation—but not for birds. Birds do not experience the fiery spiciness. In short, hot peppers produce chemicals that make them appealing to birds who will disperse their seeds, and less appealing to mammals who would destroy their seeds.
With that biological narrative in mind, it's interesting to consider the possibilities other plants, fungi, and animals could present. For instance, if the chemical biology of the bat—or what's in its diet—is allowing it to live seemingly unharmed with a form of coronavirus, where else might the natural world offer answers?
And how many node-hours of supercomputer time would it be worth to answer that question? This is the problem we posed.
Enter Dr. Sreenivas "Rangan" Sukumar, the machine learning grandmaster responsible for connecting us to both NCNPR and to his colleagues at HPE. This is how we get to know HPE's Joseph George (the executive director of this "full-length feature film") and Dr. Joe Landman, computational physicist and high-performance computing mastermind (also from HPE—and the actual hero of this story).
Joe Landman was responsible for porting us onto Sentinel—the supercomputer in Microsoft Azure—with the idea that Dr. Baudry and I would do our COVID-19 research. Joe and his team would make sure the technology supported us and boy did he ever make that happen!
Here's the story of the incredible improvement in computational performance, complements of a supercomputer and a computational physicist who knows how to optimize the heck out of a code with vectorization or parallel processing with MPI, algorithmic changes that leverage the interconnect, and so on.
Starting point: 86,400 seconds or 24 hours. This is how long it took to run 20,000 small molecules against a single protein on our existing cluster system (not Sentinel).
Joe gave me remote access to Sentinel and then worked with me to port our Autodock Vina program, input cases, data sets, and a run script. He added instrumentation to watch Vina run and explored how its run-time varied as a function of the number of CPUs.
He methodically ran a job with a small number of CPUs, then more CPUs, and so on. He looked at the source code and updated it to use newer versions of libraries compilers, delivering way better run times at each iteration.
At the point Joe had each instance of the program running efficiently, he said it was time to leverage Sentinel's full power. He filled up the supercomputer and had doubled the speed. Now reduced to 11 hours or 40,000 seconds.
40,000 seconds or 11 hours. But Joe was dissatisfied with some configuration issues. He and his team at HPE reworked the queuing system and job scheduler. Now we're down to around 4,000 seconds!
4,000 seconds or a little over an hour. But Joe still saw opportunity for improvement. And he tweaked the job queuing. . . 470 seconds or just under 8 minutes.
From 24 hours to 7.83 minutes!
Dr. Baudry and I were able to run roughly 1.2 million molecular dockings per day and are excited to share our results very soon. Our thanks to our sponsors at the University of Alabama in Huntsville, to our extended team at HPE, and to Dr. Joe Landman, a modern-day hero who helped us reach further and achieve better results faster.
And this is the story of how I got to fight COVID-19 on an HPE Cray supercomputer.
For more information about the research being made to the fight against COVID-19, follow Dr. Baudry's journey.
---

Meet our guest blogger Dr. Kendall Byler. Dr. Byler is a research associate in computational chemistry/biology at The University of Alabama in Huntsville. He teaches general and organic chemistry while continuing independent research in molecular docking methods for the identification of natural product structures active in targets in SARS-CoV-2 and tropical diseases, such as Zika virus.
---
Server Experts
Hewlett Packard Enterprise
twitter.com/HPE_HPC
linkedin.com/showcase/hpe-servers-and-systems/
hpe.com/servers

Find out about the latest live broadcasts and on-demand webinars
Read more

Visit this forum and get the schedules for online Expert Days where you can talk to HPE product experts, R&D and support team members and get answers...
Read more
View all
© Copyright 2022 Hewlett Packard Enterprise Development LP