>

>

>

Unleash HPC and AI innovation with exceptional hig...
Forums

Blogs

Information

English

Unleash HPC and AI innovation with exceptional high-density computing
HPE is bringing the power of accelerated computing to every industry with the HPE Apollo 6500 Gen10 System. This solution delivers exceptional performance to take your business to the next level.
By Greg Schmidt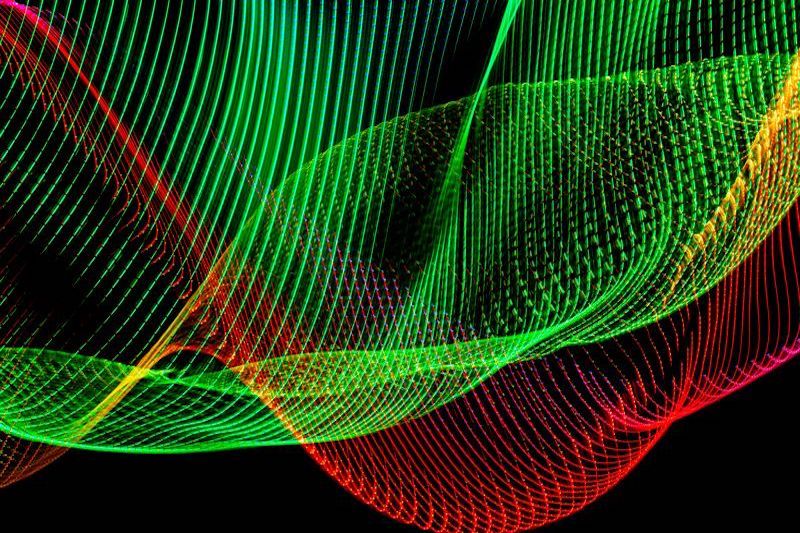 Today, evolving data applications are enabling businesses to tackle their biggest challenges with greater intelligence, speed, and precision. Breakthrough technologies are redefining the way we think, work, and collaborate, bringing about rich capabilities such as high-performance computing (HPC) and artificial intelligence (AI).
The expansion of HPC and AI is creating urgency in the economy to achieve higher levels of performance in order to enhance operations and increase business value. To achieve this, numerous industries are entering a new paradigm of computing to support a variety of HPC, AI, and data analytics workloads.
Accelerated computing is revolutionizing how businesses operate across areas like manufacturing, life sciences, healthcare, financial services, aerospace, agriculture, and retail. Accelerated computing leverages the massive horsepower of GPUs to execute processing-intensive tasks, providing superior application efficiency by moving demanding jobs from the CPU to the GPU. Now, businesses across these industries can harness extreme capacity and agility to facilitate vast data workloads—from advanced modeling and simulation, video editing, medical imaging, and high-performance data analytics to enterprise applications.
One thing is certain: Accelerated computing is paving the way to a new era of HPC and AI. As these workloads grow increasingly large and complex, businesses must adopt the right technologies that can handle today's requirements with ease.
HPE helps customers implement the ideal architecture to fit their unique needs. Our holistic approach provides leading-edge technologies, an extensive partner ecosystem, management services, and guidance from experts around the globe to help businesses succeed and unleash HPC and AI.
A new breed of accelerated computing
HPE brings the power of accelerated computing to every industry, with extreme density and memory bandwidth to speed up data communication and improve outcomes.
The HPE Apollo 6500 Gen10 System is a groundbreaking development that delivers exceptional performance, faster insights, and advanced security to take your business to the next level. This platform is engineered to be resilient, so customers can operate with confidence, regardless of their HPC and AI requirements. Our accelerated computing system is changing the game for customers around the world:
High-density computing for data-intensive tasks
Rock-solid availability and reliability at the enterprise level
Easy to deploy, manage, and maintain
Flexible to meet your data center requirements
Optimized design for increased simplicity and lower TCO
The HPE Apollo 6500 Gen10 System is backed by the unparalleled processing capacity of the latest NVIDIA A100 Tensor Core GPUs and Intel® Xeon® Scalable processors. The A100 is the most effective accelerator on the market, offering dramatic performance gains and cost-savings and allowing customers to dramatically reduce time-to-insight and time-to-market. Third-generation Tensor Cores enable mixed-precision computing for 2x the compute throughput over the previous generation, plus up to 7x performance using the A100 architecture's Multi-Instance GPU (MIG) technology. MIG boosts productivity by partitioning a single GPU into as many as seven instances that can run simultaneously, each with its own memory, cache, and streaming multiprocessors. This allows businesses to make the most out of every A100.
The HPE Apollo 6500 Gen10 System offers a PCIe option for traditional GPU support. HPE is the first systems vendor to go-to-market with the A100 PCIe. If HPE Apollo Systems are already qualified in your data center, adding the A100 in PCIe is a fast path to the latest technology. The HPE Apollo 6500 Gen10 System supports multiple accelerator topologies including 4:1 or 8:1 GPU:CPU flexibility in PCIe, delivering up to five petaFLOPS of performance over the V100 for HPC and AI environments.
Industry-leading knowledge you can trust
HPE's goal is to streamline innovation by offering comprehensive security and management capabilities to enhance every HPE Apollo 6500 Gen10 System. Now, businesses know that their deployments will be fast to deploy and easy to protect and maintain.
We secure HPE server deployments with our Silicon Root of Trust. This technology creates a digital fingerprint in the silicon that ensures the system will never boot with compromised firmware. Only HPE offers the secure compute lifecycle that ensures regulatory compliance and security across the supply chain, during run-time operations, in the server, and to safe disposal of data and hardware at end-of-life. HPE iLO server management software enables customers to securely configure, monitor, and update HPE systems seamlessly, from anywhere in the world.
We also provide total flexibility that other vendors on the market cannot, equipping customers with end-to-end solutions that are thoroughly secured and backed by a broad portfolio of financial and professional services.
HPE Pointnext services provide hands-on support to accelerate HPC and AI innovation. HPE experts work directly with customers to design and implement technology solutions as well as determine the right financial model for your needs. Pointnext services include:
Cloud services to bring agility and manageability to your technology environment.
Edge services to achieve better insights and automation at the edge.
Modernization services to transform your IT and data center with automation and container technologies.
Data-driven services help you streamline AI adoption and migrate to unified data platforms.
HPE GreenLake further enhances these services, offering a consumption-based payment model that aligns cash to actual usage. Cloud services from HPE GreenLake deliver the cloud experience through an as-a-service model, so customers can centralize operations and boost operational efficiencies without the cost, risk, and time to migrate data or applications.
Reliable performance for the future of HPC and AI
Across the market, HPE offers the deepest set of solutions, from edge to core to cloud. The HPE Apollo 6500 system is tailored for HPC and AI, and we are continuously developing leading-edge technologies and services to suit your workloads and economic requirements. For customers that do not require higher density acceleration, the NVIDIA A100 PCIe GPU is also now available on the HPE ProLiant DL380. HPE ProLiant Systems offer an intelligent and cost-effective compute foundation for prototyping and proof-of-concept for HPC and AI workloads. HPE is committed to being the long-term partner that customers trust to make innovation fast and simple.
HPC and AI innovation is revolutionizing business operations. Learn how HPE can help you realize your goals with purpose-built, density-optimized compute for demanding HPC and AI applications.
---
Meet Greg Schmidt, Product Marketing Manager, Apollo AI and HPC, HPE

Greg has been the product management lead in many of the most exciting products from Hewlett Packard Enterprise over the last 20 years. He currently leads the Apollo 6500 product line for HPC and deep learning workloads.

Advantage EX Experts
Hewlett Packard Enterprise
twitter.com/hpe_hpc
linkedin.com/showcase/hpe-ai/
hpe.com/info/hpc
Starting June 22

THE FUTURE IS EDGE TO CLOUD Prepare for the next wave of digital transformation. Join our global virtual event. June 22 – 24
Read more

Find out about the latest live broadcasts and on-demand webinars
Read more
View all
© Copyright 2021 Hewlett Packard Enterprise Development LP