>

>

>

Why PGS made the move from clusters to supercomput...
Forums

Blogs

Information

English

Why PGS made the move from clusters to supercomputers
When marine seismic company PGS launched a survey in a difficult-to-image area of the Gulf of Mexico, they realized they couldn't do it with their existing cluster technology. They needed supercomputing to handle the largest and most advanced seismic survey they'd ever collected.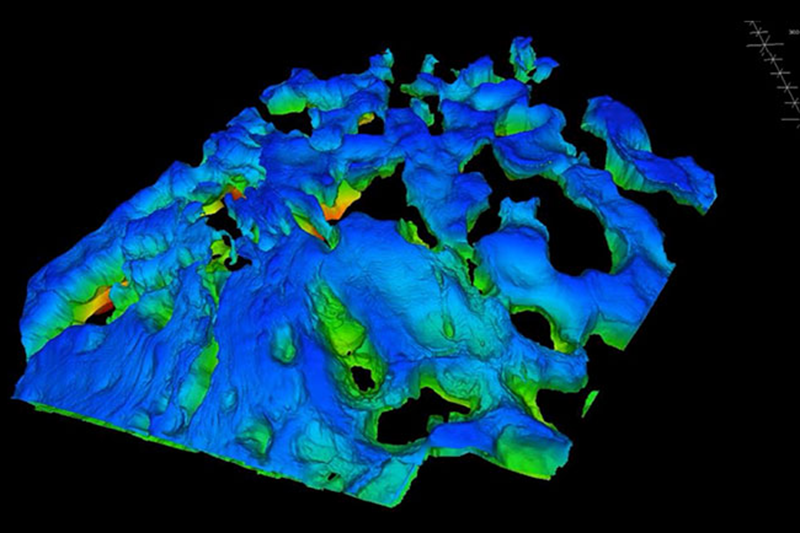 PGS is a marine seismic company that acquires high-resolution seismic data for use in imaging and modeling the earth's subsurface.
When the company launched its Triton survey in the Gulf of Mexico in November 2013, they knew they'd end up with the largest seismic survey they'd ever collected. When they finished acquiring the data in August 2014, they had the most complex imaging challenge they'd ever faced.
The high-fold, long-offset, dual-sensor, broadband survey provided full-azimuth data and covered approximately 10,000 square kilometers in a notoriously difficult-to-image area of the Gulf. The result: a 660 TB dataset.


Triton overcomes deepwater challenges
Considered the most revolutionary and technologically advanced survey ever conducted in the region, Triton is impressive not just for its size, but because with it, PGS deployed a breakthrough survey design intended to overcome the challenges of this structurally complex deepwater area.
Their specially designed acquisition template used five vessels in a combined wide-azimuth and simultaneous long offset configuration, resulting in full azimuth coverage. The design, combined with PGS' seismic imaging technology GeoStreamer®, produced the massive amounts of data that formed the basis for the survey—and clearest subsurface images of the region yet.
Now the company had a new challenge on its hands: processing the Triton survey within its production deadline.
PGS and companies like them have typically used clusters for their HPC needs, but this new era of massive data volume—and the overall tightening of margins—led PGS to the realization that they couldn't meet any of these demands with their existing technology.

This blog originally published on cray.com and has been updated and published here on HPE's Advantage EX blog.
---

Advantage EX Experts
Hewlett Packard Enterprise
twitter.com/hpe_hpc
linkedin.com/showcase/hpe-ai/
hpe.com/info/hpc

Find out about the latest live broadcasts and on-demand webinars
Read more

Visit this forum and get the schedules for online Expert Days where you can talk to HPE product experts, R&D and support team members and get answers...
Read more
View all
© Copyright 2021 Hewlett Packard Enterprise Development LP