>

>

>

Why flexibility is critical to hybrid HPC success
Forums

Blogs

Information

English

Why flexibility is critical to hybrid HPC success
HPE offers a single contact point to a choice of cloud service providers. Learn the advantages this brings to HPC customers.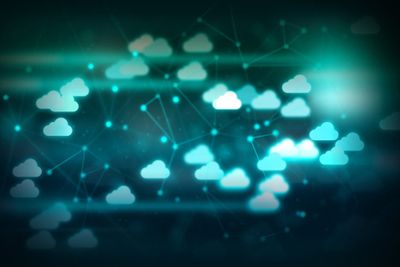 The high-performance computing (HPC) field is currently going through some radical changes. The explosion of data[1] is driving a significant expansion in the demand of HPC services, as companies seek to exploit them through artificial intelligence, machine learning, and big data analytics. This massive demand requires technologies that can power exascale-class performance.
HPC is a key component of the HPE vision and growth strategy as it provides the backbone to process, analyze and extract insights from massive amounts of data. Additionally, thanks to HPE's recent acquisition of Cray, customers can expect greater benefits and a more complete offering of services and products, including HPC-as-a-Service and hybrid HPC.
I will be discussing several key aspects of the hybrid HPC market, and how HPE can help you succeed in deploying and developing the right solution for your needs. When partnering with HPE, you rely on the experience of a market leader (now further enhanced with the acquisition of Cray), that con provide you the flexibility of on premises and hybrid HPC solutions, through a network of specialized HPC cloud service providers.
The need for greater flexibility in HPC
Traditionally the answer to demand for more compute power has been dealt by increasing the footprint of the companies' HPC clusters. But as with other parts of enterprise IT, organizations are looking for greater flexibility when it comes to running their HPC workloads. While critical production tasks are likely to remain on-premises, teams want quicker access to additional resources for non-production purposes, such as development and testing. Moreover, they want to pay for these on a consumption basis.
Many are therefore looking to complement their on-premises HPC with private cloud resources (both HPC-as-a-Service and colocation services), or the public cloud, as part of a hybrid HPC solution.
Crafting the environment themselves would typically mean customers diverting resources away from core business activities. Instead, many organizations are looking to established providers to leverage their expertise when creating hybrid HPC solutions. This is why HPE provides flexibility by offering one-stop-shop services to our customers and is ready to meet all their requirements, from design to operations, supporting them whether they might be looking for HPC on premises or a hybrid solution via local service providers or hyperscalers.
Why choice is essential
The complex nature of HPC means achieving exceptional performance in a hybrid environment (in an economically sustainable way) and requires very careful design and fine-tuning.
One size doesn't fit all, which is why it's essential your provider gives you the freedom to choose and configure the right components—and that they can assist you when making these decisions.
The many values of a partner ecosystem
HPE's approach to hybrid HPC has been to invest significantly in creating a global network of certified, HPC-capable providers, covering every level of the technology stack, as well as professional services.
Our engineers have developed optimized reference architectures using the latest technologies and can showcase examples of where we've integrated and fine-tuned different components to deliver optimized hybrid HPC solutions. This gives customers the benefit of choice, coupled with the assurance they're following well-trodden paths. There are many other advantages, four of which I outline here:
1. Single point of contact
We can give you a choice of Hybrid HPC providers, allowing you to pick the best one for your requirements. The chosen provider can offer, design and support, as well as financial terms meaning you enjoy the simplicity of one contract to sign, and one point of contact for assistance at any point in the process. This simplicity means you can focus more of your resources on core, high-value tasks.
2. Proven HPC hardware and high-performance networking
HPC systems from HPE provide a choice of servers (for example, HPE Apollo family) that incorporate Intel HPC foundation components ensuring a balanced, high‑performance, and scalable HPC environment.
HPE and Intel have worked closely together over many years to ensure the very latest technology is incorporated in our products. Our servers run on 2nd Generation Intel® Xeon® Scalable processors for better core and memory performance. High speed cluster connection is guaranteed by Intel® Omni-Path® high-speed fabrics, that ensure 100Gb node-to-node connectivity, low latency, and the ability to easily scale to very large numbers of nodes. Additionally, Intel® Optane SSD, DC Persistent Memory and Intel® 3D NAND SSD help us ensure the high-performance that users expect along with increased density and reliability, making them excellent choices for cloud operators. Finally, if needed, we also offer accelerated computing options.
The hardware is just part of the puzzle, of course. Networking is another key enabler of performance; moving from on premise HPC to hybrid brings with it new networking challenges. Our partners are specialized in secure high-speed networking, thereby safeguarding your data and helping ensure latency won't become an issue.
3. A choice of cloud service providers
While the big cloud providers' platforms might suffice for some HPC workloads, many require more specialist solutions. At HPE, we have a global community of certified cloud service providers that are specialized in HPC. Again, this gives us the ability to craft customers a solution that meets both their performance and data sovereignty requirements in an economically sustainable way.
4. ISV partnerships
Many organizations running HPC workloads rely on specialized applications from independent software vendors (ISVs). HPE works with ISVs servicing a wide range of sectors, including financial services, manufacturing, engineering, healthcare and genomics. For our customers, this means we have experience of building performance- and cost-optimized hybrid HPC solutions to run these applications for added simplicity.
Choosing the right hybrid HPC partner
Choosing a hybrid HPC partner with a design and delivery track record, plus an extensive partner ecosystem, offers many benefits for organizations looking to expand their HPC capabilities beyond their own data centers.
Following a well-trodden path has the double advantage of reducing risk and accelerating time-to-value. The choice offered by a large partner network is essential when it comes to delivering on the exceptional performance demands of HPC in a financially sustainable way.
[1] Over the next three years, the HPC segment of the market and associated storage and services is expected to grow from approximately $28 billion in 2018 to approximately $35 billion in 2021.
---

Meet Server Experts blogger Jean-Luc Assor, Worldwide Hybrid HPC/HPC Cloud Program Lead at HPE.

Server Experts
Hewlett Packard Enterprise
twitter.com/HPE_HPC
linkedin.com/showcase/hpe-servers-and-systems/
hpe.com/servers
Starting June 22

THE FUTURE IS EDGE TO CLOUD Prepare for the next wave of digital transformation. Join our global virtual event. June 22 – 24
Read more

Find out about the latest live broadcasts and on-demand webinars
Read more
View all
© Copyright 2021 Hewlett Packard Enterprise Development LP