>

>

>

HPE SimpliVity at VMworld 2019
Forums

Blogs

Information

English

HPE SimpliVity at VMworld 2019
Can't imagine it's already been a year since the last VMworld. The HPE SimpliVity team has been very busy over the last year, enhancing HPE hyperconverged infrastructure (HCI) technology and providing new platforms, features, capabilities and solutions. In this blog, I thought I'd share an overview of the exciting enhancements. Visitors to VMworld 2019 in San Francisco can see many of these enhancements for themselves in the HPE booth and at the sessions.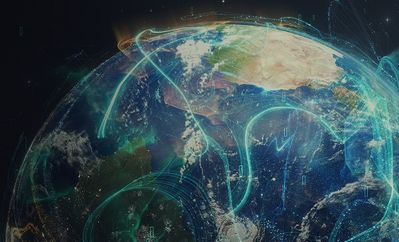 It's a good time to be on the HPE SimpliVity team. The team's goal is to further enhance customer experience and also to attract new customers and help them transform their data centers. HPE now has shipped over 25,000 HPE SimpliVity systems. Customers tell me that they are very impressed with the latest developments and excited for what the future holds. Here's some of their latest feedback.
VMware has been a critical partner to HPE. As VMware has added new features and capabilities to their solutions, HPE has in turn been enhancing HPE SimpliVity to provide a better experience to existing and new customers.
HTML5
It's no surprise that HTML5 is the future to manage VMware vCenter. Using the HCI's global unified management, customers love the ability to fully manage their HPE SimpliVity federation through the vCenter plugin.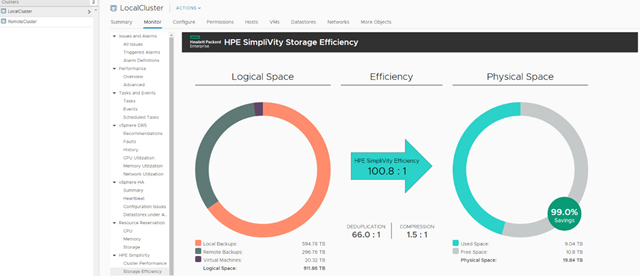 With the latest release 3.7.9, most HPE SimpliVity features are available in the new HTML5 client plugin. Customers no longer have to use the Web client – they can use HTML5 for performing HPE SimpliVity clone, backup and restore capabilities, easily. I personally am getting used to the HTML5 and like the look and feel. The team had not only just ported the features but done a great job enhancing the overall user experience where possible.
Infosight for HPE SimpliVity
HPE Infosight was created to transform the support experience on the HPE Nimble storage platform, and over the last couple of months it has been extended to other HPE platforms. Excited to have this powerful innovation now being integrated into HPE SimpliVity. This will provide an enhanced user experience moving forward.
HPE InfoSight brings simplified, AI-driven operations to the hybrid cloud world, transforming how infrastructure is managed and supported. HPE InfoSight for HPE SimpliVity creates an environment that has great insight into itself with features including automated wellness alerts, historical capacity utilization trends, forecasted days until physical capacity is full, system details, and HCI-specific virtual machine (VM) vision such as identification of which VMs are consuming the most resources.
Watch the HPE InfoSight for HPE SimpliVity demo video.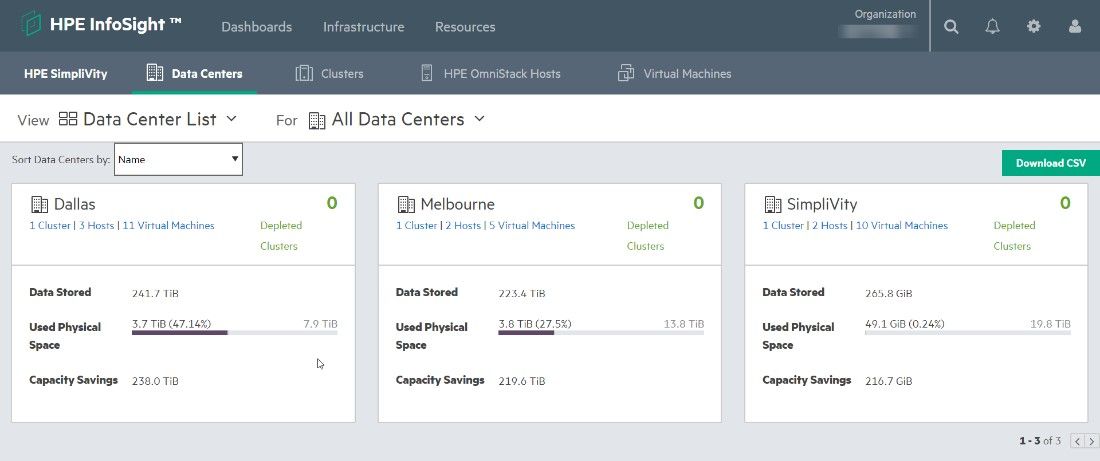 Deployment and Upgrade
HPE SimpliVity Deployment Manager has added a couple of new capabilities to further enhance and ease the deployment for large scale deployments. Users can now deploy parallel nodes in a cluster, and the HCI platform can support up to 48 clusters in a federation.
Recently, the Deployment Manager has been enhanced to support HPE Composable Cloud and Aruba switches which helps with ease of management.
The integration with Aruba allows the deployment manager to automatically recognize the Aruba switches and configure them for the required network settings.
HPE Composable cloud for ProLiant DL integration now provides the ability for HPE SimpliVity nodes connected to be recognized and apply profiles that ease deployment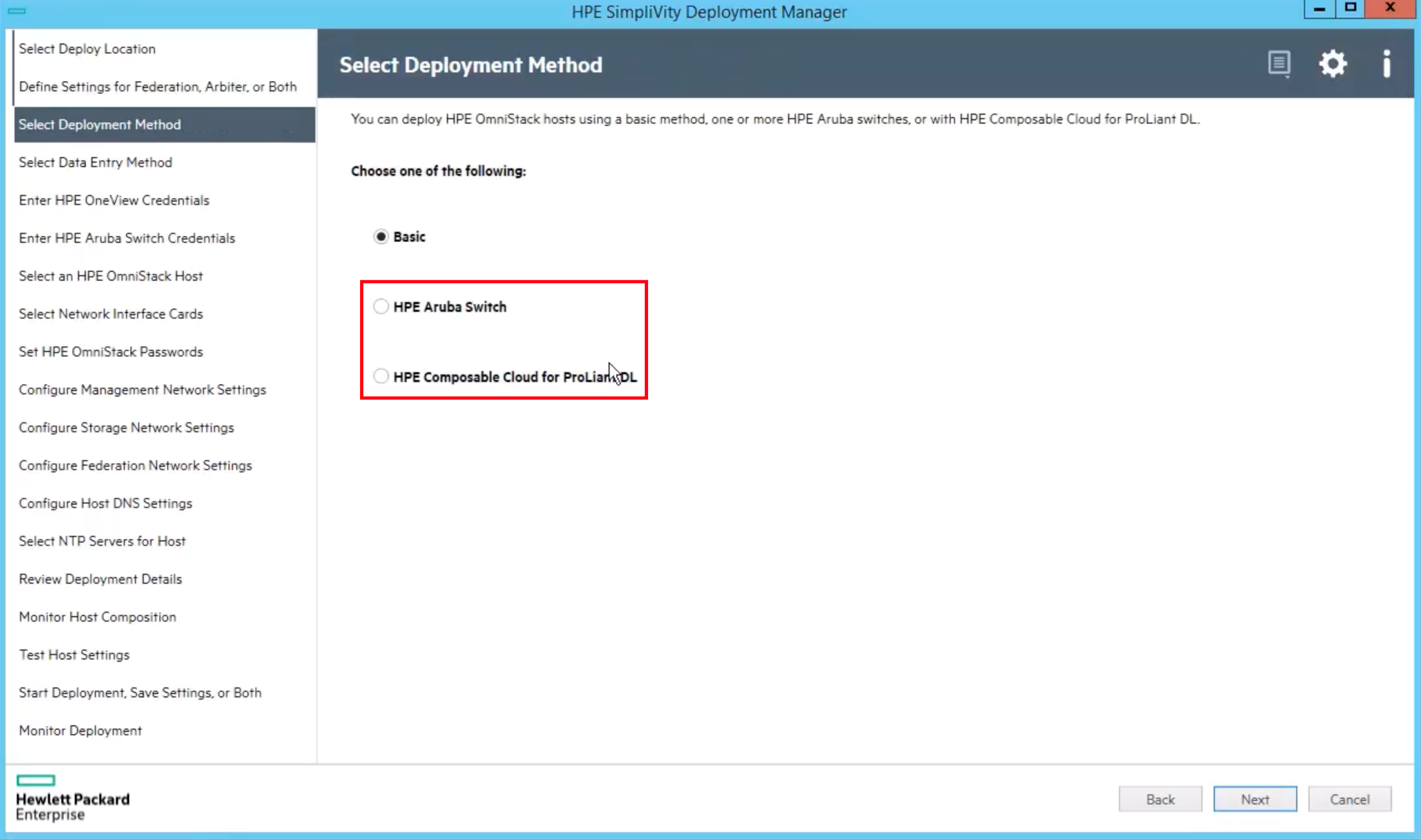 Another new feature: Customers now have the ability to upgrade their HPE SimpliVity software and also the underlying VMware hypervisor using the HPE SimpliVity Upgrade Manager. Also, customers who want to have clusters in a federation with different versions of HPE SimpliVity software if they are not ready to upgrade all the clusters at the same time.
HPE Composable Fabric
With the acquisition of Plexxi a year ago, HPE SimpliVity was the first to leverage software-defined networking technology to provide more power to vSphere admins. HPE SimpliVity with Composable Fabric includes an intent-based networking fabric that dynamically allocates bandwidth based on application awareness and automation. The fabric is fully integrated with HPE SimpliVity technology, and adjusts in real time.
HPE Composable Fabric, just like HPE SimpliVity, provides the ability for VM admins to manage their entire infrastructure from within the vCenter console instead of using multiple different tools. The VM admin now gets the power to monitor and manage VMs, hyperconverged storage operations, and networking infrastructure.
One the best things I like about the integration with composable fabric is that in a single pane, I can see the end-to-end connectivity, from the VM all the way to the switch ports. Debugging and understanding the environment becomes easy, leaving the guesswork out.

HPE SimpliVity RapidDR
HPE SimpliVity provides a very robust REST API that allows for a high amount of automation. HPE SimpliVity RapidDR, a purpose-built disaster recovery automation tool, was designed exclusively to take advantage of this REST API to bring enterprise class DR/BC capabilities to every customer. The data protection solution allows for automation, testing, failover and failback of a scripted and automated recovery plan as well as providing a full runbook for auditing.
When a disaster does happen, often the most important thing is to get the environment back up and running. IT organizations that are not prepared can find themselves trying to manually recover everything with the risk of not meeting RTOs. HPE SimpliVity RapidDR takes the quesswork out of disaster recovery, as it provides the capability to plan ahead, test the plan and execute successfully to meet RTOs.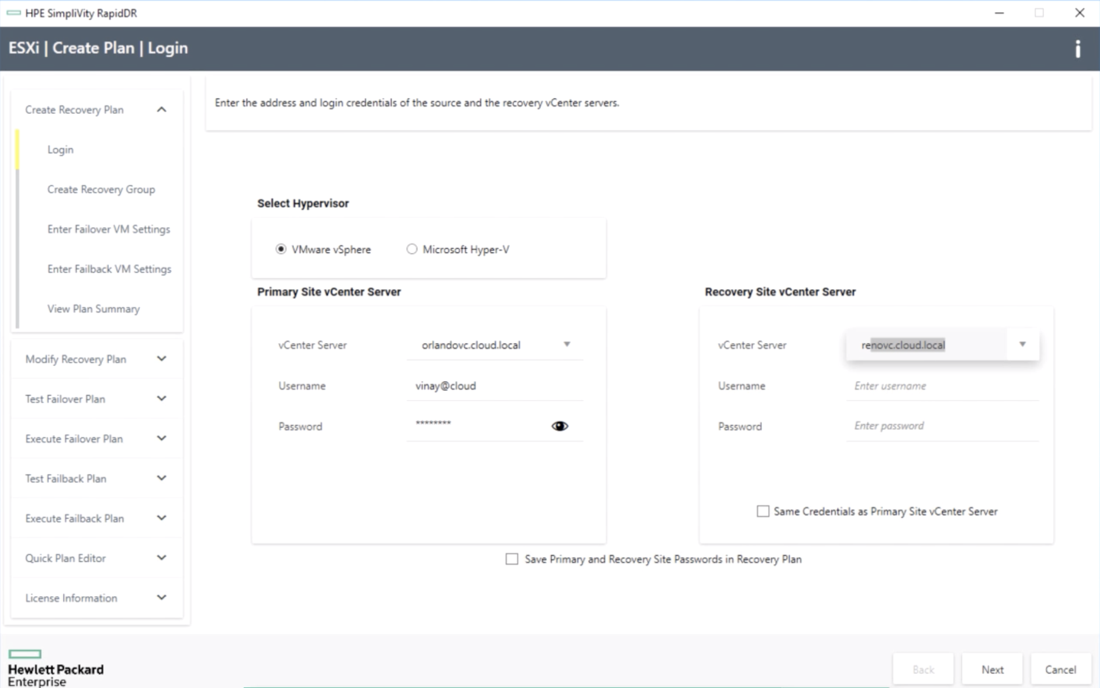 The development team has made some significant improvements to enhance usability, ease of installation and configuration, export capability for the runbooks and also support HPE SimpliVity RapidDR for Hyper-V.
vRealize Automation (vRA)
HPE SimpliVity customers have other tools in their environment that they use to manage their infrastructure beyond vCenter. The HPE team leverages REST API to create plugins so customers can continue to use their preferred tools to perform HPE SimpliVity operations.
HPE has fully integrated and rigorously tested HPE SimpliVity 380 with VMware vRealize Automation (vRA), enabling HPE SimpliVity customers to fully experience the features and benefits of VMware's popular IT service delivery platform.
Key features of the HPE SimpliVity vRA plugin include:
HPE SimpliVity hyperconverged infrastructure streamlines IT operations and accelerates service velocity by unifying administrative tasks—all resources and features are centrally provisioned from the VMware vCenter management console.
When integrated with vRA, HPE SimpliVity boosts business agility and improves IT operational efficiencies even further by allowing users (application developers) to deploy and manage applications and compute services on their own.
With vRA, users can go online, request a new application or compute resource, and receive it in a matter of minutes, using simple service catalogs.
The integrated solution—HPE SimpliVity and VMware vRA—enables IT organizations to mobilize and protect virtualized workloads at scale. Users can back up, restore, clone, and move their virtual machines on-demand via the vRA interface—all under strict administrative control of the central IT organization.
Get the plugin: https://github.com/HewlettPackard/simplivity-vra-plugin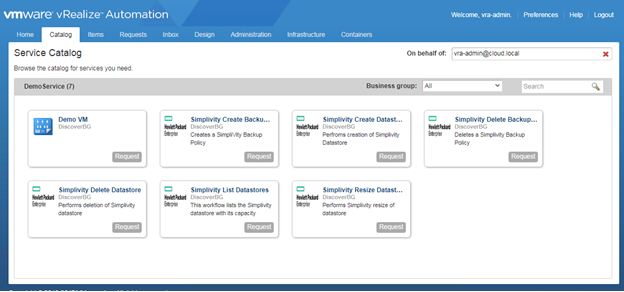 vRealize Operations (vROps)
VMware vRealize Operations (vROps) for HPE SimpliVity provides integrated and highly automated performance, capacity, configuration compliance, and cost management tools to the vROps custom GUI. The software uses the VMware analytics engine that analyzes what is normal and then applies that baseline to a dynamic server environment. The HPE SimpliVity vROps plugin was developed taking advantage of our extensive REST API capabilities. When the plugin is installed, the Custom HPE SimpliVity Dashboards is added to the vROps custom GUI.
The HPE SimpliVity dashboard allows IT admins to monitor resources which are HPE SimpliVity specific and not part of the stock vROps suite. The attributes that can be monitored include the performance and capacity related data like compression ratios, etc. which are specific to HPE SimpliVity. The analytics engine allows for proactive monitoring of the HPE SimpliVity resource environment and indicates the state of the resources.
The analytics engine also provides for proactive prediction which can determine the point in the future when a resource will reach a predefined critical level.
Get the plugin: https://github.com/HewlettPackard/simplivity-vrops-plugin

Google Cloud Anthos
The HPE validated design brings the simplicity of HPE SimpliVity to Google Kubernetes Engine (GKE) environments. This Anthos-based solution simplifies testing and development and hybrid cloud management for containerized applications.
Anthos with HPE SimpliVity hyperconverged infrastructure and HPE GreenLake services provide a fully-managed, on-premises, container-based hybrid cloud. Customers can choose a traditional purchase model, or a consumption model, where they only pay for the capacity they use. Users can run applications on premises, as a service in the GKE environment, and leverage the Google Cloud portal to manage both public cloud and on-premises resources.

HCI for VDI
The HPE SimpliVity 380 Gen10 provides a scalable, building block-style approach to deploying infrastructure for virtualization. This solution offers the enterprise predictable cost and delivers a high-performing desktop experience to end users.
Superior user experience through unmatched client virtualization performance. The HPE SimpliVity 380 Gen10 enables high performance even at high user density. It eliminates the performance impact of client login storms, delivering 1,000 logins in 1,000 seconds – nearly 3x faster than the standard Login VSI benchmark client login speed and unparalleled in the hyperconverged infrastructure solution market.
Linear scalability from pilot to production with cost-effective client virtualization deployments. The scale-out architecture of HPE SimpliVity minimizes initial capital expense and tightly aligns investments with business requirements. HCI building blocks are added incrementally, providing a massively-scalable pool of shared resources.
Enterprise-grade data protection and resiliency for client virtualization workloads. The HPE SimpliVity 380 Gen10 provides built-in backup and disaster recovery capabilities for the entire client virtualization infrastructure, as well as for supporting management workloads. The solution ensures resilient, highly available, desktop operations and the ability to withstand node failures with no loss of desktops and minimal increase in latency.
We have done extensive validation with LoginVSI for HPE SimpliVity 380 and the HPE SimpliVity 2600.
With all the excitement around what the HPE SimpliVity team has been doing over the last 12 months, if you are at VMworld make sure you drop by the HPE booth and talk to the experts. Thomas Goepel, Tim Antonowicz, Alex Brar and Kimberly Kato will be there.
Also make sure you attend Thomas Goepel's session: Extreme hyperconverged with HPE SimpliVity
on Tuesday, August 27th, 1:15-1:45 pm.
Vinay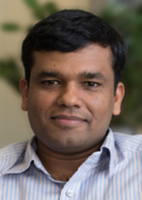 Vinay Jonnakuti
Sr Manager, Technical Marketing HPE SimpliVity
Hewlett Packard Enterprise
https://twitter.com/jvinaymohan
https://twitter.com/HPE_SimpliVity

Find out about the latest live broadcasts and on-demand webinars
Read more

Visit this forum and get the schedules for online Expert Days where you can talk to HPE product experts, R&D and support team members and get answers...
Read more
View all
© Copyright 2022 Hewlett Packard Enterprise Development LP