>

>

>

HPE Storage at the heart of new scale-out Microsof...
Forums

Blogs

Information

English

HPE Storage at the heart of new scale-out Microsoft SQL Server Solution
HPE announces support for the new Microsoft SQL Server 2019 including a specific solution for the SQL Server Big Data Clusters (BDC) feature.
Starting with SQL Server 2019, SQL Server Big Data Clusters enable the deployment of scalable clusters of SQL Server,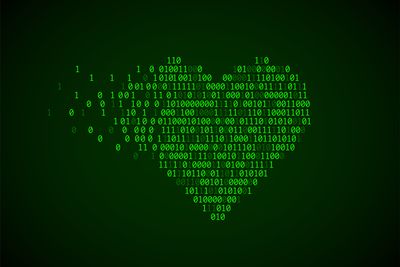 Spark, and HDFS containers running on Kubernetes. These components support the ability to read, write, and process big data from traditional SQL or Spark engines, allowing the combination and analysis of high-value relational data with high-volume big data.
SQL Server Big Data Clusters lets SQL Server admins and analysts query external data sources, load and store big data in HDFS managed by SQL Server, or query data from multiple external data sources through the cluster. With this latest release, SQL Server has moved from being a database for enterprise transactional data, to become a threshold to the enterprise data estate, enabling the merging of broader data sources for AI, machine learning, and other valuable analytical tasks.
HPE has partnered with Microsoft on this solution to not only help modernize the current SQL Server customer base, but also to help customers better leverage their SQL Server investments to now extract more value from their growing enterprise data, regardless of where it exists within the organization.
HPE Big Data Cluster Solution vision
The technical design of a BDC is fundamentally different from traditional SQL Server environments. BDC uses a "Scale out" design, comprised of a collection of smaller containerized systems that can be added to when additional compute or storage capacity is required. This is different than the traditional "Scale up" approach which prescribes deploying on or migrating to larger compute systems and storage arrays. The BDC cluster is made up of infrastructure serving as nodes within a compute pool and storage pool. Also different from traditional SQL Server, rather than using Windows possibly with a Virtual Machine layer, SQL Server BDC runs on Linux, within Docker containers and is orchestrated using Kubernetes.
HPE had been working with Microsoft on Big Data Clusters for over a year, with regular engineering collaboration on architecture and deployment considerations. A number of designs were identified, to address a series of customer needs, from basic, up to the highest levels of performance, availability and scalability. For instance, an entry-level design can be based entirely on HPE ProLiant systems as nodes for both compute and storage pools, using just local disk.
A core design is being demonstrated at the Microsoft Ignite conference, which is popular with medium up to enterprise-size customers. This design uses HPE Synergy composable systems within the cluster, along with HPE Nimble storage as the platform for hosting the SQL Server Master instance within the BDC. Using HPE Synergy infrastructure was considered an optimal choice especially for this medium or larger cluster resource pool, providing both flexibility and enterprise-class resiliency and security.
With HPE Nimble Storage at the heart of this standard Big Data Cluster design, it helps ensure data availability and performance for the Microsoft SQL Server host. Enterprise all-flash storage is a proven way to boost database performance, and HPE Storage products ensure consistent data availability and performance throughout the Microsoft SQL Server environment, from master database instances to scale out object storage tiers. Future permutations of this design could also leverage other HPE Storage choice beyond HPE Nimble storage, including HPE Primera, ensuring enterprise-class performance and availability for progressively more business-critical clusters.
A large architecture, enabling the ultimate in scale and performance, would use HPE Superdome Flex compute and would expand the storage capacity with either HPE Apollo 4200 or 4510 storage servers as the platform for an S3-compliant object storage layer. It provides enterprise class storage with cloud-like economics but with on-premises control and management. The HPE Apollo 4000 systems work within a software-defined Object storage solution along with, for instance, Scality RING Scalable Storage software.
Collectively these architectures can each scale as needs evolve, stepping up in terms of reliability, availability and serviceability, up to the highest level of mission-critical deployments. In addition, this new scale-out option, rather than only having the traditional scale-up approach, provides for more granularity in the architecture, helping avoid the cost of over-provisioning as well as the risk of under-provisioning. BDC provides a new way to right-size your SQL Server environment.
"SQL Server 2019 Big Data Clusters bring a lot of powerful new capabilities. Deploying a big data cluster requires a new deployment design approach that accounts for Kubernetes and big data. We've teamed with HPE around reference design and architectures to help show customers that big data clusters can be easy to deploy."

- Travis Wright, principal program manager for SQL Server at Microsoft
HPE Storage for Microsoft SQL server solution continuum
HPE delivers data platforms that support this broadening continuum of Microsoft SQL Server environments. At the entry-level, we've had HPE MSA storage arrays with affordable performance for entry-level SQL Server.
HPE Nimble storage has been an ideal data platform for both dedicated Microsoft SQL Server environments, or SQL Server as one of a number of consolidated Microsoft business applications, especially where ease-of-use and simple administration were at a premium. HPE Nimble storage allows for the non-disruptive movement of data volumes that makes IT administration easier, and has all-flash and hybrid capacity options that match application and budget requirements. HPE Nimble Storage are cloud-ready flash storage arrays, with data services included such as snapshot backups, replication, encryption, and high effective capacity and performance up to 8PB+ and 1.2 million IOPS at sub-millisecond latency.
Traditionally HPE 3PAR storage has been the platform for business-critical SQL Server, and has provided the most performance and scalability when the customer needed even more IOPS and Petabytes of capacity. Today we have HPE Primera, a Tier-0 storage platform with 100% guaranteed availability, which represents the highest level of enterprise data storage available, and the best platform for truly mission-critical SQL Server.
We have architected Big Data Cluster environments to also span use cases and needs. On the one end this could be an alternative to traditional approaches. But mostly it provides a new means to achieve a datamart or datalake that can better leverage existing SQL Server expertise and investments.
The key thing that makes HPE Storage stand out in the industry is HPE InfoSight. It brings AI-driven operations that simplify how infrastructure is managed and supported. HPE InfoSight eliminates the pain of managing infrastructure, digitally transforming infrastructure, and predictively alerting to challenging problems through the benefit of artificial intelligence.
HPE Storage makes SQL Server faster and easier
Another key solution innovation is the introduction of Storage Class Memory for speeding Microsoft SQL Server performance. In HPE lab testing on disk read response time, there was a 59% decrease in latency (sec/Read) with NVMe Storage Class Memory enabled, vs. when it was disabled. As an embedded system component, Storage Class memory adds minimal system cost and virtually no additional administrative complexity.
Customers confidently build their Windows data center clouds on HPE Storage due to integration and automation features, including a management pack for Microsoft System Center, the use of our free PowerShell toolkits, and plug-ins for application-consistent enterprise data protection. HPE engineers the world's most intelligent storage1, built for a hybrid cloud world to help customers unlock the full potential of their data.
With the participation in this Microsoft SQL Server launch, HPE adds an exciting new scale-out architecture to the existing SQL Server solution portfolio. HPE Storage is at the heart of the solution, ensuring performance and availability for this new way to leverage the enterprise data estate, across a continuum of customer sizes and requirements. More information and technical guidance on HPE Storage solutions for Microsoft SQL Server will be published in reference architectures and other formats, and delivered to customers and reseller partners beginning with this launch.
Resources to learn more
1 HPE Storage Substantiation. https://www.hpe.com/us/en/resources/storage/white-paper-intelligent-storage.html
---

Meet Around the Storage Block blogger Mike Harding, Head of Product Management for Microsoft Storage solutions, HPE. Mike leads the product management of HPE Storage Solutions for Microsoft. He came to HPE via Nimble Storage, and prior to that led the marketing of the NetApp Converged Infrastructure effort, including the multi-billion dollar FlexPod solution. Mike has over 25 years of product management and marketing experience at both start-ups and larger tech companies and tweets regularly under the handle @mhardi01.

Storage Experts
Hewlett Packard Enterprise
twitter.com/HPE_Storage
linkedin.com/showcase/hpestorage/
hpe.com/storage
Starting June 22

THE FUTURE IS EDGE TO CLOUD Prepare for the next wave of digital transformation. Join our global virtual event. June 22 – 24
Read more

Find out about the latest live broadcasts and on-demand webinars
Read more
View all
© Copyright 2021 Hewlett Packard Enterprise Development LP