>

>

>

Hands-free driving for your IT storage? HPE Primer...
Forums

Blogs

Information

English

Hands-free driving for your IT storage? HPE Primera now among AI's most elite
Hands-free driving now extends to your HPE Primera array. That's because with today's HPE announcement, we've now reached the final mile in the world of AI: intelligence that acts on your behalf to ensure your mission-critical apps are always-on and always-fast.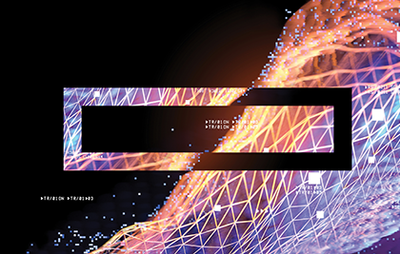 Have you ever driven by an open parking spot and then circled the block just to avoid the stress of parallel parking? I have. And even worse than parallel parking is parallel parking while others observe. I used to try to play it cool while my heart raced and my car either ended up two feet from the curb or wedged-in at a hopeless angle.
Thankfully, those days are behind me. I now have an automated parking system, so I cruise around downtown like I'm Michael Knight[1]. There's just something about taking your hands off the wheel and allowing the automobile to steer and act on your behalf. With KITT (remember KITT?) on my side, I now know I've got this. All my usual stress and anxiety melts away because my car's parking is fully automated, for a predictable smooth experience.
Which leads me to why I am super-excited to share today's HPE news. Hands-free driving now extends to your HPE Primera array as well. That's because with today's HPE announcement, we've now reached the final mile in the world of AI: intelligence that acts on your behalf to ensure your mission-critical apps are always-on and always-fast.
Transformed storage management and support with HPE InfoSight
HPE has been at the forefront of delivering AI-driven infrastructure. I don't think I'm being too bold by stating that HPE InfoSight has transformed how storage is managed and supported. Its introduction spearheaded the movement to deliver advanced recommendations based on unique workload fingerprints, but also the prediction and prevention of issues before they occur. Over the past decade, HPE InfoSight has analyzed more than 1,250 trillion data points spanning storage, servers, and virtual machines. Through cloud-based machine learning, it has saved our customers over 1.5 million hours by avoiding thousands of disruptions and providing automated recommendations to optimize performance. That's a huge amount of time our customers get to spend innovating for their businesses, rather than fighting fires.
It's this foundation that has set us up to pioneer the next advancement in AI – an intelligence that now acts on your behalf. We've reached the stage of autonomous operations.
The Impact of AI in today's word
Artificial Intelligence can dramatically improve the efficiencies of our lives, and can augment the work we mere mortals do. I believe the greatest impact AI is having today is when it takes actions on our behalf. When AI takes over repetitive or dangerous tasks, it frees us to do the work we are better equipped for, tasks that involve creativity and empathy among others. If people are doing work that is more engaging for them, that is when true innovation occurs.
If AI-based actions are so powerful, why don't we see more of them? The short answer is that AI is really hard to do. Artificial intelligence algorithms are obviously powered by data, but the data is just one (albeit very important) piece of the puzzle. You also need a complete end-to-end AI pipeline to be globally informed AND locally optimized. If you think about examples of the most advanced AI today from self-driving cars to robotics – they all need to act in real time. Without this ability, a self-driving car would never be able to avoid other automobiles, obey traffic signals or adapt to a road's twists and turns. When processing of data needs to be instantaneous, some of that intelligence needs to be embedded and live on the device itself.
Two ingredients in the HPE secret sauce for autonomous operations
HPE Primera has already cracked the code on moving intelligence closer to the source of data. It's architected with a powerful embedded AI engine (#1 secret ingredient alert!) that processes advanced machine learning models on the array itself. Existing HPE Primera customers have already benefitted from this embedded intelligence through instant insights and recommendations to help optimize performance in real-time. Now we're joining the ranks of the most advanced AI systems in the world with embedded intelligence that enables HPE Primera to self-heal and self-optimize in real-time – with no human involvement required.
HPE Primera wouldn't be able to act in real time without the ability to predict the future. And predicting the future is all about understanding the past. And not just your past. To truly know the future, you need to understand application behavior and performance patterns across your system and every other system like it.
This is why we have deployed two new AI models on HPE Primera's embedded AI engine. The first is a machine learning neural network model, trained from the global installed base (#2 secret ingredient alert!). Remember those 1,250 trillion data points I talked about earlier? Without a decade full of HPE InfoSight learnings we wouldn't have the depth of data to predict and act in real time. In effect, we're making the cloud-based machine learning of the entire installed base available on your array, but even that isn't quite enough! The final mile occurs when the output of the global installed base is then passed to a second AI model – a Long Short Term Memory (LSTM) neural network. This model is focused on your local environment and further refines the data, based on your system and application patterns.
Every moment of every day, HPE Primera never stops predicting future application performance and resource needs in fine grain increments. Through a precise and granular approach that is updated every few seconds, HPE Primera has a continuously developing window into the future. This enables the system to intelligently and dynamically optimize resource utilization.
Why is this a big deal? Because every storage array, I don't care if it's a high-end, all-flash, or all-NVMe system, all require horsepower for day-to-day operations. And in most cases, these operations need to be analyzed, planned, and scheduled. For example, when is the best time to recover from a failure? Or how do you rebalance a system after a capacity upgrade? All this complexity adds stress to your environment due to the potential risk of impacting your workloads.
With HPE Primera, you no longer have to worry about these tasks. Autonomous operations allow the array to self-heal and self-optimize on its own to drive higher levels of predictable performance. Also, with this advancement in the embedded AI engine, HPE Primera has the foundation to rapidly deploy machine-learning models that expand autonomous operations. And –There's a lot more to come!
The name of the game is consistency
While some vendors will tout impressive "as low as" latency numbers, do you really need that type of predictable performance? If I end up on the sidewalk, or even worse – denting another car three out of four times I parallel park, am I any good at parallel parking? Not so much.
With an all-active architecture, HPE Primera already delivers ultra-low latency with our installed base customers achieving 250 microseconds of latency for 75% of their I/O.[2] Now, we are primed to deliver an even more consistent experience with a self-healing and self-optimized system. This allows you to reap the full benefits of shared storage by consolidating more mission-critical workloads. Best of all, you can sleep easy at night, knowing HPE Primera is backed with a 100% availability guarantee.
Embedded AI for HPE Primera - podcast excerpt
For more information on HPE Nimble and Primera news, please check out these blog articles:
HPE Discover Virtual Experience
As a reminder, registration for HPE Discover Virtual Experience 2020 is FREE – and with your registration, HPE will donate $10 to your choice of one of 10 featured causes, so join us and give back to organizations helping people, businesses and communities around the world recover from the COVID-19 crisis. Read more about these organizations and the great work they are doing to support COVID-19 recovery around the world. (Terms and conditions apply.)
Starting June 23rd, please log in to the HPE Discover Virtual Experience and search by Session ID (listed above) or by area of interest to view a session.
We look forward to seeing you virtually at HPE Discover 2020!
[1] Knight Rider was an American action/crime/drama television series originally broadcast 1982 to 1986. Lead character Michael Knight was a high-tech modern crime fighter assisted by KITT, an advanced, artificially intelligent, and nearly indestructible car.
[2]

75% of read/write requests within 250 μs of latency across HPE Primera All-flash installed base.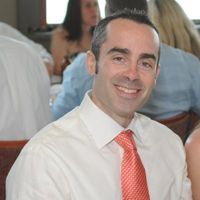 Meet HPE Blogger Matt Morrisey. Matt has been in the storage industry for over 20 years and has worked for HPE for the last 10. As a Senior Product Marketing Manager, he is passionate about showing the world how HPE Primera is redefining mission critical storage. Connect with Matt on Twitter and LinkedIn.
Storage Experts
Hewlett Packard Enterprise
twitter.com/HPE_Storage
linkedin.com/showcase/hpestorage/
hpe.com/storage

Find out about the latest live broadcasts and on-demand webinars
Read more

Visit this forum and get the schedules for online Expert Days where you can talk to HPE product experts, R&D and support team members and get answers...
Read more
View all
© Copyright 2021 Hewlett Packard Enterprise Development LP