>

>

>

What changes are on the data storage horizon?
Forums

Blogs

Information

English

What changes are on the data storage horizon?
What's on the data storage horizon? At the recent HPE Discover 2019, HPE made a series of storage announcements with important implications. Here's a look at what those announcements were and how they may impact your business.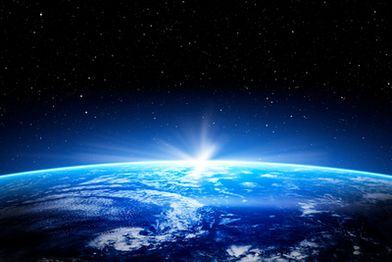 I had the good fortune to spend a few days at HPE Discover 2019 in Las Vegas, thanks to the HPE influencer program. After chatting with HPE executives and consuming the company's storage news, it became clear that HPE has a huge, exciting strategy at play. This strategy has the potential to not only change the storage realm, but also to fundamentally shift how IT operates.
Here's a look at some of the biggest news to come out of the conference that storage enthusiasts should take note of.
HPE Primera
What if HPE sold a storage platform with the simplicity of HPE Nimble Storage, the intelligence of Infosight, and the robustness of HPE 3PAR?
Here's your answer: the biggest news from HPE Discover was the announcement of the brand-new HPE Primera storage array, the pinnacle of the company's storage portfolio. Although HPE Primera borrows liberally from its HPE 3PAR cousin, this is a new storage line in and of itself, with its own innards and operating system.
And now for something completely different
HPE Primera is backed by a 100 percent availability guarantee, which is practically unheard-of in the storage world. How is HPE able to make such a promise?
A big part of it has to do with HPE InfoSight, the powerful AI and predictive analytics engine that HPE acquired when it merged with Nimble Storage. HPE InfoSight helps HPE ensure that deployed HPE Primera platforms are operating as expected and helps HPE take proactive action at the first sign of an anomaly.
As you might expect, the availability guarantee is contingent on certain reasonable conditions, so make sure to read the terms before you jump in.
The bits and bytes
HPE Primera features a dual active (active/active) controller and non-volatile memory express (NVMe) architecture for high availability and performance. The platform leverages its machine learning component to assist customers with workload placement so they can ensure optimal outcomes. This focus on simplicity is a core part of the platform's identity. HPE claims that, unlike competing arrays, HPE Primera can go from being racked to supporting applications in as few as 20 minutes, and that software updates to the platform take just a single click.
In keeping with the simplicity theme, HPE Primera features only RAID 6 as a failure protection option. This is not user configurable. Why? To keep things simple. Fewer knobs mean less complexity. This "let the machine do the thinking" approach will probably be tough for some hardcore technophiles to adjust to, though.
A focus on simplicity
I'm always happy to see enterprise IT vendors focus on making things simpler, though. Between the 100 percent availability guarantee, automated workload placement thanks to HPE InfoSight, a highly redundant architecture, and machine-led functionality, HPE Primera is the first array from HPE that leverages all the tools available in the modern era.
HPE Primera has six models; three are all-flash and three are hybrid. The 2U 630 models—A630 for all-flash or C630 for hybrid—support 24 drives in a single chassis and have two controllers. The 4U 650 and 670 variants each support either 24 or 48 drives, depending on your needs, and feature four controllers. The 630 scales up to two nodes, while the 650 and 670 can scale from two to four nodes.
HPE Nimble Storage dHCI Platform
The world of storage was forever changed once hyperconverged infrastructure (HCI) hit the market, and the continuing advancements HPE has made in this area further cement the technology's staying power. At Discover, HPE announced its latest entrant to the HCI space. Dubbed the HPE Nimble Storage dHCI platform, this solution is somewhat of a departure from traditional hyperconvergence.
In this product, the "d" in dHCI refers to "disaggregated." Unlike other HCI solutions on the market, including those from the HPE SimpliVity line, this new HPE Nimble Storage-centric product doesn't physically combine servers and storage into a single appliance. Based solely on outward appearances, the dHCI solution looks much more like a converged system in which separate servers and storage are brought together.
Is it HCI or not?
But looks, as they say, can be deceiving. Under the hood, the dHCI solution's software stack marries the server and storage nodes to provide a seamless deployment experience characteristic of more traditional hyperconverged solutions. While pundits have lamented similar architectural options from competing vendors as not being "real HCI," I'm personally fine with this approach as long as the solution fulfills the intended outcomes promised by hyperconvergence: a fully unified administrative experience, streamlined operations, and simple scaling capabilities.
That said, the HPE Nimble Storage dHCI platform isn't quite as seamless as something like HPE SimpliVity. For example, storage isn't provisioned via the hypervisor. So, while the platform has some HCI characteristics, it's not nearly as "HCI" as HPE SimpliVity. But as long as the simplicity is there, I don't think the name should be anything to fret over.
On the hardware side, the disaggregated architecture allows you to scale just those resources you need instead of linearly scaling compute and storage—all while retaining the general simplicity of HCI.
HPE is positioning the dHCI platform as the go-to choice for customers who want hyperconvergence but are uncertain about their ongoing scaling needs.
HPE SimpliVity
You might wonder where the new dHCI platform leaves HPE SimpliVity, which HPE acquired in 2017. There's actually a lot of nuance here.
First, remember that the dHCI platform is more integrated than a lot of converged environments—though not quite to the extent that we see in a real hyperconverged solution like SimpliVity. After all, dHCI has separate servers and storage, whereas SimpliVity combines them all into a single appliance.
The company is positioning HPE SimpliVity as the HCI platform of choice when you have reasonable certainty around how workloads will scale and expect them to scale linearly.
HPE InfoSight + HPE SimpliVity: Better together
That's not the only big HPE SimpliVity-related news that was announced. Importantly, HPE is bringing HPE SimpliVity into the HPE InfoSight family, which will improve support for and insight into the health and performance of HPE SimpliVity nodes.
The company also announced new HPE SimpliVity hardware, including the following:
HPE SimpliVity 325: A new edge-centric mini HCI platform designed for use in space-constrained ROBO environments. This 1U model has support for a single AMD EPYC processor.
Backup and archive nodes: Storage-optimized nodes intended to act as aggregation points in the data center for backups originating at the edge. These nodes feature either all-flash or a combination of hard drives and SSDs to provide long-term backup storage.
It's clear that HPE SimpliVity continues to be a strong participant in the HPE portfolio. Internally, the HPE Simplivity development is now merged with the storage team under General Manager Milan Shetti. I've always seen HCI as a storage play, and I think it's a much more natural fit there.
HPE GreenLake
HPE made a big splash when it announced that its entire product catalog would be available via the company's HPE GreenLake "as-a-service" portfolio. The move basically turns HPE into an "everything-as-service" provider—and this includes storage.
Everything related to storage development that I've discussed here requires IT person power to deploy and manage. But what if you didn't have to hire anyone new to support your infrastructure? What if you could just write a check for the infrastructure you need to magically appear so you could focus solely on your higher-level applications and business needs?
This is where HPE GreenLake comes in. In my opinion, this was one of the most transformational announcements at the event. While I expect HPE will have to prove out this managed services model before it becomes widely adopted, I see it eventually encompassing storage, servers, networks, and many other IT services. And it's likely to play a major role in helping CIOs focus on business outcomes rather than technology inputs.
Discover was an eye-opening event this year. From the release of HPE Primera and HPE Nimble Storage dHCI to the continued investment in and evolution of HPE SimpliVity, it's clear that the HPE storage strategy is strong. When coupled with HPE GreenLake, that strategy has the potential to ultimately help companies realize the often-unfulfilled promise of IT.
Keep an eye on that data storage horizon
It's fair to say that the data storage announcements HPE made at Discover may definitely impact yor business—and are worth learning more about.
You can find more storage announcement news from HPE's perspective on the Around the Storage Block blog.
---

Meet Infrastructure Insights blogger Scott D. Lowe, CEO and Lead Analyst for ActualTech Media. Since 1994, Scott has helped organizations of all stripes solve critical technology challenges. He has served in a variety of technical roles, spent ten years as a CIO, and has spent another ten as a strategic IT consultant in higher education. Today, his company helps educate IT pros and decision makers and brings IT consumers together with the right enterprise IT solutions to help them propel their businesses forward.

Find out about the latest live broadcasts and on-demand webinars
Read more

Visit this forum and get the schedules for online Expert Days where you can talk to HPE product experts, R&D and support team members and get answers...
Read more
View all
© Copyright 2022 Hewlett Packard Enterprise Development LP