>

>

>

Information Governance: The Latest 'Do-it-Yourself...
turn on suggestions
Auto-suggest helps you quickly narrow down your search results by suggesting possible matches as you type.
Showing results for 
Categories

Solutions
Topics
Products
Company
Welcome

Categories

Blogs

Quick Links
Information Governance: The Latest 'Do-it-Yourself' (DIY) Trend: Per-Matter, OnDemand Environments
This is the second post in an Information Governance blog series where we will "Ask the Experts" about emerging eDiscovery trends and topics.
We will focus on recent innovations in cloud technology, changes likely to come to the eDiscovery software space and how information governance is likely to change the way we think about preparedness in the enterprise. HP Autonomy has provided advanced eDiscovery solutions since the 1990's, so we look forward to sharing our expertise throughout this series.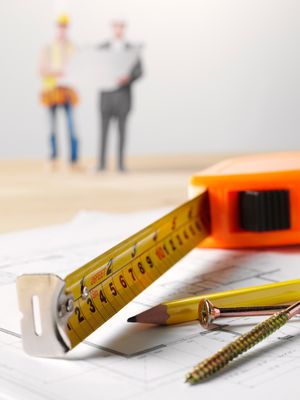 'Out' with On-Premise Software and Appliances and 'In' with Hosted, Per-Matter Environments
In this second blog of our series, we will focus on emerging trends in eDiscovery technology. Not too long ago, the eDiscovery appliance seemed like the best of all worlds; just plug-and-play and you're off indexing and reviewing without the heavy hardware investment. Every vendor was in the appliance game; HP Autonomy had (still has) an appliance in the market while some vendors 'bet the farm' and only offered an appliance. The only problem was that appliances were limited in capacity, functionality, and still required IT resources to run. These limitations, along with the 'cloud' trend, really caused appliances to go out of fashion.
(To clarify, when a term like 'cloud' is used in eDiscovery, especially at HP Autonomy, it really means "hosted" or "SaaS" (i.e. you rent private space in our datacenter instead of your datacenter). There are big differences to be aware of. You can learn more here.
So the question is: What's next? Well, I had a pretty interesting email exchange with the head of eDiscovery Product Management, Jeff Friedman, about what he thought the next big thing would be. I've posted our email discussion below with some editing.
By way of introduction, Jeff has been has been in the industry for about 17 years, and at HP Autonomy for about 10 years — way back when we were Steelpoint Technologies . He's a lawyer by training and head of Product Management for HP's eDiscovery applications which include HP eDiscovery, and the legacy Stratify and Introspect apps.
John: Your Product Team recently created a new deployment option for the HP eDiscovery application called "HP eDiscovery OnDemand". What I wanted to do in this blog conversation is to educate readers on what OnDemand is, how it works, and when and why it's useful?
Jeff: I spend a lot of my time meeting with existing and potential customers gathering their feedback to drive product direction. A lot of what we've been hearing is that today, organizations want greater control over their eDiscovery process but they don't necessarily want to manage the technology. In short, they want the administrative access of an on-premise deployment while also taking advantage of the simplicity, economies of scale, built-in-security, and scalability of a cloud-based offering.
As an answer to this market need, we took our hosted/SaaS architecture, and our full-featured HP eDiscovery solution, and built secure, private, per-matter environments that are able to be created 'on-demand' by customers.
John: Is this just a hosted version of an eDiscovery appliance? What is different about this deployment than other HP eDiscovery deployments?
Jeff: We see the market moving away from appliances, as evidenced by the decline in the business of providers that offer appliances, in the US anyway, and wanted to offer the same type of functionality without the IT hassle.
HP eDiscovery OnDemand is something of a hybrid approach to a discovery solution where you have the control of an on-premise deployment but hardware and scale of a hosted arrangement. OnDemand is only similar to an appliance in that customers can use it for smaller matters (currently 50 gigs or less with plans to expand as market needs change), and also control how the data gets processed. The big difference is that there is no on-premise hardware or IT resource needed. With HP eDiscovery OnDemand, once customers sign-up they can create as many environments that they want for as long as they want — all for a monthly subscription fee per gigabyte. In addition, customers will be able to upload and process their own data. Currently HP Autonomy offers four deployment options for its HP eDiscovery solution:
On-Premise Software
2. Full-Hosted
3. Appliance
4. OnDemand
All of the above reside on the same application-base. Customers can move the same matter across these deployments, as needed. For example, they can move from OnDemand to Full Hosted if the matter becomes too large (over 50 gigs) or complex where they need more space or assistance from our Hosted Services Team.
John: If I were a potential OnDemand customer, how will I use the OnDemand option?
Jeff: Generally, we see customers using HP eDiscovery OnDemand for use cases like:
Smaller case matters and internal/regulatory investigations since it is very ease to spin-up your own environment at any time and start uploading and reviewing
Time-sensitive case assessment and preparation, such as:
- 26(f) "Meet and confer" preparation
- Rapid Early Case Assessment
Quick analysis of opposing party productions
Multi-party collaboration in a shared, secure environment
Platform for third-party vendors, service providers, or consultants
Test drive the market-leading platform before switching vendors
John: You mentioned this briefly, this is the same HP eDiscovery platform, but just another deployment option?
Jeff: It is. Customers will be getting the same exact, full-featured review and analysis application as we have on-premise, hosted, and in our appliance. The only difference is that this is a smaller, hosted and secure, per-matter environment that allows users to upload and process their own data for as long as they need. Of course, the use cases for some of our analytics may change with the volumes and types of data – but it's all there under the hood in terms of feature and horsepower.
John: A few vendors have rolled-out similar types of deployments and have not been successful. Why is HP eDiscovery OnDemand different?
Jeff: In order to keep costs down, other vendors have offered a stripped-down, less functionality version of their eDiscovery solution. HP Autonomy took a different approach in that our offering is our full eDiscovery platform wrapped in a hosted per-matter environment.
John: What made you pick 50GB as the initial matter limit? What percentage of matters are under 50gigs? Can this be expanded? How many pages of paper are we talking?
Jeff: The cost to outsource small matters from 1 to 20GB can be prohibitive. The majority of all matters have discovery of less than 50GB (tough to believe when most phones, tablets, and almost all laptops have greater capacities than this.) But the per GB cost to outsource small matters is typically quite high, and often double (or more) in cost for processing high volumes for a single matter. These costs add up quickly—even for small matters, and especially for smaller firms and organizations. Based on market cost factors and the average volumes we are seeing, 50GB seems to be the sweet spot as a starting point for the offering. Although it sounds small to people who deal in Terabytes all day long, 50GB is actually a lot of documents if you factor in 40,000 to 75,000 pages per GB.
John: You mentioned that customers requested a deployment like OnDemand, but why do you see the trend going towards per-matter environments?
Jeff: It's really a cost dilemma. It is too expensive to stand up a new system every 5 or 8 years. Hardware, training, and expertise are all large costs. And the list goes on from here, regardless of whether it's a single server solution or a distributed architecture. All systems require care, feeding and back-ups.
Just as important, and often not talked about, is that these systems rarely go away entirely—even beyond active cases (which can go on for years). Most organizations keep this type data long after resolution. This means even as technology may change periodically, some degree of data will stay on legacy systems/applications.
John: Can't this part of the market need be equally met with a low-cost solution since the matters are not huge?
Jeff: There are two factors in play: one is in the same vein as above. These systems never really 'go away' which leads to "platform fatigue" and the other is that not many vendors can offer an all-in-one solution to cover the discovery spectrum. They use vendor "A" for processing, vendor "B" for ECA, vendor "C" for review and vendor "D" for production—that's quite the alphabet soup. Even when the applications try and bundle tools together in 'modules' it's tough to work seamlessly with documents, unless the applications were built together.
To the lawyer, the questions are simple: What are the documents telling me? How can I best serve my client with the information I have? What needs to be handed over to opposing counsel? The questions are not, and never should be: What is unstructured data and how come I need to process here, and then ingest the data over there?
John: Why do you think customers continue to stay on these 'Franken-stack' deployments when it is not benefiting them or their clients?
Jeff: No one likes change, especially lawyers, and especially once they've (finally) learned the ins-and-outs of each tool. This is one major reason why discovery tools linger. It takes so long to weave a process between disparate tools and modules that once you get everything working it's prohibitive to add new bits and pieces to the mix. This is also a cautionary tale because being stuck on yesterday's technology can increase the cost of review, and have severe performance and scale limitations. And, as we are all aware, courts and opposing counsel have very little sympathy for technology limitations when it comes to deadlines and mistakes.
John: So what do courts expect?
Jeff: Well, starting with Qualcomm most courts have held those responsible for discovery to a higher standard of expectation; either you need direct expertise or hire third parties that have proven expertise. A standard of conduct and care is expected from these experts such that defensible processes are utilized for all data activities relating to a given matter (or likely matter). The bottom line is that there is no avoiding some self-service responsibility, even if it's knowing who to hire and following their detailed instructions.
John: Given your experience and insight into the market, where do you see the trend going?
Jeff: Hybrid solutions. Smaller systems designed to handle small(er) cases. Not all discovery requires a 'nuclear option'. In fact, most don't. A simple system to handle small amounts of data for processing and/or review. For the big stuff, outsource and getting better per gig rates from third-party providers. In this scenario, the applications used between big and small matters may be different, but that's fine. It is best to understand your data up-front as much as possible to make sure big and small cases can be distinguished.
Related to knowing your data upfront and while on the topic of eDiscovery trends, we are also expecting an evolution of hosted pricing models. To get ahead of this, our hosted offering now includes "all-in"/subscription pricing, in addition to the traditional pay-as-you-go/pay-for what-you-need arrangement.
John: Will it all be "managed services" environments?
Jeff: These will vary greatly from allowing clients total administrative control over the environment (basically it's a rental of rack space and equipment) to more SaaS models (application level management and everything else is administered by the provider). The sliding scale is a great way to gauge firm or corporate interest in managing application and IT for themselves—balancing control and core business models. Additionally, managed service models do not preclude the use of additional experts to guide best practices application use also within the boundaries of discovery best practices.
Summary of HP eDiscovery OnDemand Points Not Mentioned
This is the evolution of on-premise deployments and appliances and the rise of per-matter environments.
DIY is a necessity on some level—for cost, control, and expertise. Having the ability to balance between in house and hosted/managed services solutions appears to increasingly be the answer.
Make investigations easier
- Spin up your own environment at any time, but we're not talking an Amazon Cloud or a Dropbox. These are secure, private hosted environments—smaller, per-matter versions of what you would get with a large hosted eDiscovery vendor.
Good for quick looks prior to sending to opposing counsel or a regulator, or when receiving data from the same.
Legal teams can quickly and easily upload content, begin analysis and review without having to procure or manage hardware or software.
The control and feature richness of an on-premise deployment matched with the IT outsourcing and unlimited scalability of a hosted offering.
Support for smaller matters, with low data minimums, for a low barrier to entry.
Future-proof Your eDiscovery Process
Visit our market offering website to learn how HP Autonomy's integrated eDiscovery and Information Governance platform can future-proof your eDiscovery process—no matter if you are with an enterprise, law firm, or service provider.
Stay tuned for the next post with our eDiscovery Deployment Experts where we'll learn all about what really goes on in a hosted eDiscovery datacenter.
#HPIGB
Read more articles on Information Governance:
Information Governance: Looking Beneath the Surface: The Hidden Cost of Managing Legacy Data by Joe Garber
Information Governance: What is "Good Information Governance"? by Luis Romero
Information Governance: Upcoming 2015 FRCP Amendments: Strategic Advantage of Information Governance by Chris Surdak
About the Author
JohnPepe
Delivering subject matter expertise in the area of financial services compliance and product marketing for HP's eDiscovery and Supervision/Surveillance products. John has been a legal and compliance professional in the financial services industry for over 12 years. Prior to joining HP Autonomy, John was a compliance officer, auditor, and consultant for major banks, broker-dealers, investment banks, hedge funds, and asset management firms.
© Copyright 2017 Hewlett Packard Enterprise Development LP